Five Final Dodge Viper Models Before It's No More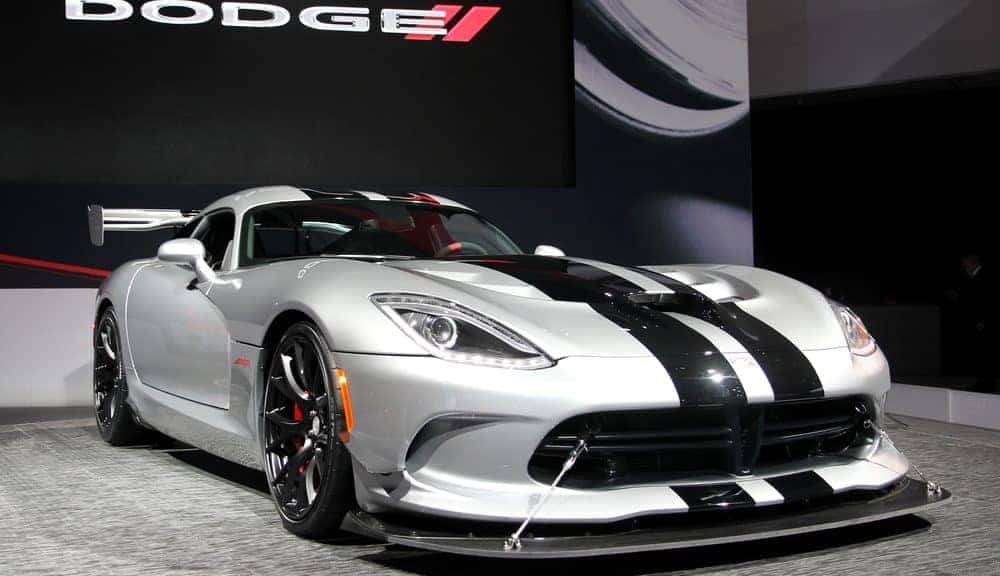 *The five editions have already sold out. A sixth edition will be added mid-July, but only 30 units worth
Attention all Dodge Viper fans, attention! Production on the beloved Dodge Viper is coming to an end. In late June, Fiat Chrysler Automobiles (FCA) announced that the 2017 Dodge Viper model will be the last Viper model year. In 2017, the Viper will have been manufactured for 25 years, and in its final goodbye, five special-edition models will help wave it off.
The Viper supercar is notorious for having an on-again off-again relationship with Dodge, having been once times before, but this is expected to be the final goodbye.
Since the Viper's initial debut in 1991, over 30,000 Vipers have been built and sold, but in recent years, sales have slowed down and whether continuation of the Viper model was a viable option for production became the topic of discussion within the FCA. In 2015, a contract between FCA and the United Automobile Workers (UAW) was drawn up for future production plans, detailing vehicle production and upgrades. The Dodge Viper was left out of such plans.
Over the years, the Viper has gone through many changes. The first generation of Viper cars lasted a decade. In 2002, it underwent a major design change to better improve its handling, and was initially a convertible, with the 2006 Viper SRT-10 coupe introduced in 2005 at the Detroit Auto Show. As mentioned, this isn't the first discontinuation, because back in 2009, it was announced that Viper production would end in the following summer. It returned in 2013, but as of September 2015 only 500 Vipers were sold, 200 less than the previous year.
Currently in production are five special-edition Vipers that will pay tribute to past renditions of the Viper over the last 25 years. Check 'em out.
Viper 1:28 Edition ACR (American Club Racer)
A tribute to the Laguna Seca single-lap record of 1:28.65 set in 2015 by champion driver Randt Pobst in the 2016 Dodge Viper ACR model. Production will be capped at 28 units.
GTS-R Commemorative Edition ACR
A tribute to the most iconic and well-known Viper design of all-time and it will feature the blue and white color scheme of the 1998 Viper GTS-R GT2. Production will be capped at 100 units.
VoooDoo II Edition ACR
A tribute to the original 2010 Viper VoooDoo, making this VoooDoo II a one-of-a-kind limited special edition. Production will be capped at 31 units.
Snakeskin Edition GTS
Paying tribute to and inspired by the original 2010 Snakeskin ACR, now featuring a custom snakeskin-patterned SRT stripe. Production will be capped at 25 units.
Dodge Dealer Edition
This Viper model will be exclusively available at the two Dodge dealers in the U.S.: Tomball Dodge of Tomball, Texas; and Roanoke Dodge of Roanoke, Illinois. Production will be capped at 33 units.
That's it for the 2017 lineup. Once these 217 vehicles are sold, the Dodge Viper will cease to be.
Photo Source/Credit: Shutterstock/Roman Korotkov; Copyright: Roman Korotkov
Previous Post Collector Car Appreciation Day: "New" Classic Cars Next Post 2017 Special Edition Viper Models Sold Out