Dodge Spending Billions To Improve Software & Technology – Miami Lakes Automall Dodge Dodge Spending Billions To Improve Software & Technology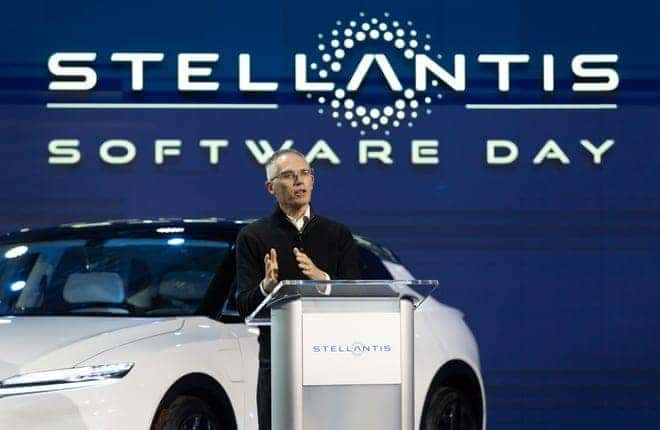 The changes of the pandemic are widespread, both for consumers and automakers. The one constant is the hope to see life change for the better and quickly, but luckily we are seeing the results of new goals and future endeavors of massive brands pumping tons of money into innovation. The results are beginning to show as Dodge is moving away from traditional, same ol', same ol' entries with new energy and creations for buyers. The truth also can be found that currently, there are not enough vehicles to go around as demand is growing rapidly for these new vehicles.
How the CEO Approaches New Challenges
The CEO of Stellantis, Carlos Tavares, has addressed this as recent as this week a few weeks before 2022 arrives, how popular this year has been for car sales. When speaking before journalists, Tavares had this to say. The next move for the brand is ramping up production towards the electrified muscle cars , but a large focus is knowing many people want the current vehicles Dodge has.
"My order book is going through the roof. People want to buy cars. It's amazing. It's as if we have all discovered through the COVID crisis how important it is to protect our freedom of mobility. And therefore, what's the best way to protect my freedom of mobility is to have a car," Tavares remarked while at a former Dodge Viper plant now known as the Conner Center.
Dodge Moves Ahead With Software Upgrades
The collection of Dodge vehicles has changed from cars like the Dodge Viper to more consumer-approved, fuel-friendly options. Over the course of this next decade, we will see even better options added for consumers. Battery electric vehicles are more expensive to manufacture; they are as much as 50% more expensive. The source of Dodge and other Stellantis brands' innovation comes from software expansion. The better they are strategizing, the better the vehicles will be for consumers.There is no doubt the Dodge brand is making waves . Dodge has put together $22.6 billion dollars towards upgrading their software and changing the driving experience with "software-enabled products" and subscription services. The Stellantis brand is also trying to build on its autonomous vehicle development with its established partnerships with both BMW and Waymo. In total $34 billion has gone into electrification and these software developments through 2025. For those interested in driving the new Dodge muscle cars, check with us at Miami Lakes Automall !
Try Flexing Some Muscle At Miami Lakes Automall
This holiday season, get ready to make heads turn with our strong muscle line-up of new Dodge Charger and Dodge Challenger models. Come to Miami Lakes Automall to get started where our professional team is here to make your muscle car dream a reality. Our sales staff is ready to help with any leasing, buying or trade-in options.
Dealing with some vehicle issues? If your vehicle isn't running properly, let us help keep it going. We're here to help with a simple online reservation and a trip to our service center. We're open every day to assist our customers to find everything they need.
Photo Credit: Stellantis
Previous Post New 2022 Dodge Durango Gains R/T Plus Trim Next Post What Was the Dodge Polara Muscle Car?