Dodge Power Dollars Returns With Huge Savings For Buyers – Miami Lakes Automall Dodge Dodge Power Dollars Returns With Huge Savings For Buyers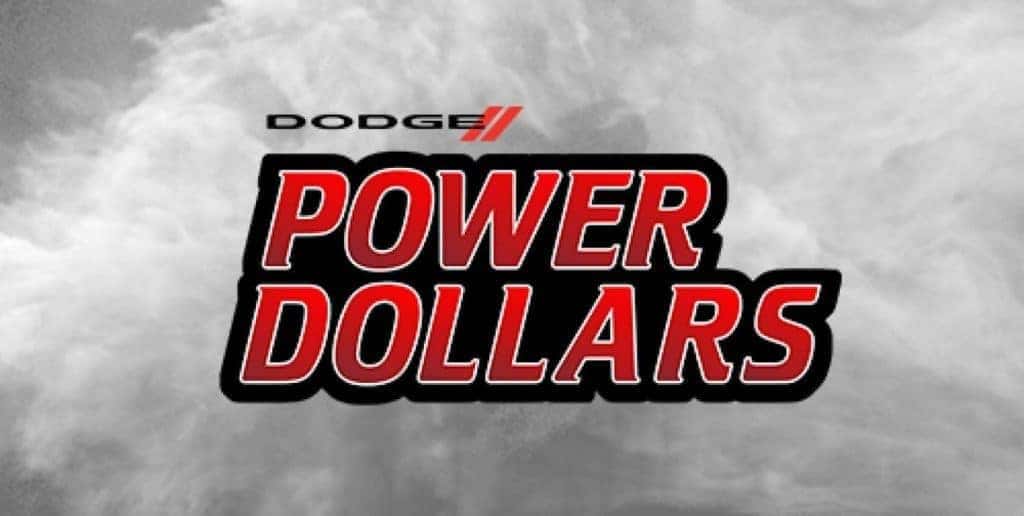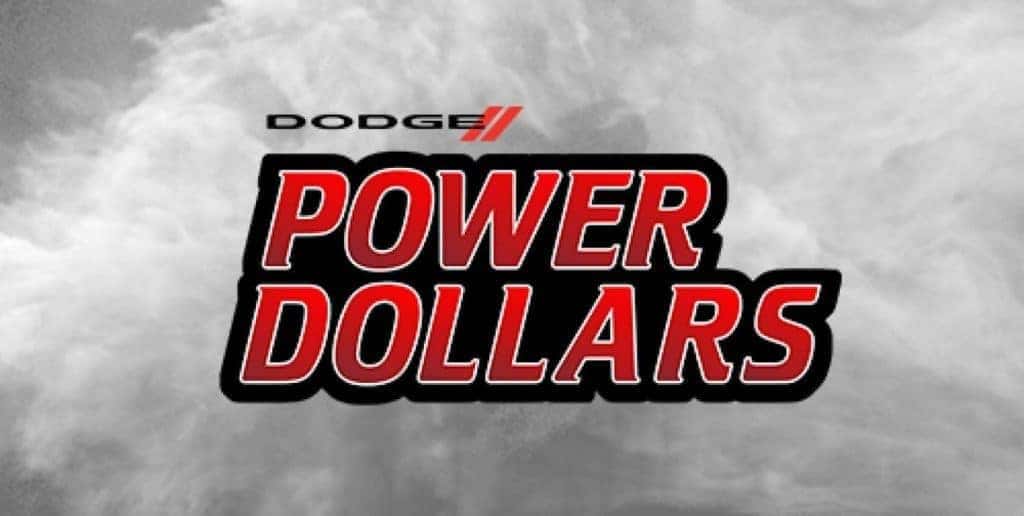 Photo credit: FCA
The Dodge Power Dollars promotion is officially underway! Customers in the United States can save big when they purchase any 2020 Dodge Charger or 2020 Dodge Challenger model. Here is how Power Dollars savings work. Buyers receive $10 off for each horsepower in the form of a cash allowance. Therefore, the more horsepower in the buyer's vehicle, the greater the cash allowance. This can be a great way to save thousands of dollars and allow customers to end up in a better muscle car option as a result. For example, those who want to opt for the best Challenger, the 2020 Dodge Challenger SRT Hellcat Redeye will receive an incredible $7,970 in cash allowance. Allow us to share more about the incredible performance the Dodge muscle car has done in both sales and what Dodge offers now in 2020.
Building On Prior Success
Dodge and parent company Fiat Chrysler Automobiles (FCA) brought back the Dodge Power Dollars campaign after witnessing phenomenal sales in the second half of 2019. In fact, a record number of both Charger and Challenger models were sold to the tune of 84,216 vehicles. Dodge added over 33 million horsepower over to customers and Dodge muscle car lovers in the second half of 2019 alone. The addition of the new Dodge Charger Hellcat Widebody helped Dodge move the highest amount of Charger muscle cars since 2013 with 96,935 vehicles sold. The Dodge Challenger held its own with over 60,000 Charger models sold in 2019, which was more than double than the year the Challenger came out.
Dodge Keeps Growing In Popularity
Dodge and the Street Racing Technology vehicles they have, also known as SRT, are more popular than ever. Over 11 million followers across the various social media channels (Facebook, Twitter, Instagram) have helped share and bring attention to the latest Dodge muscle cars and the entire SRT lineup. In 2020, Dodge has made these vehicles even more impressive. Fan engagement is expected to increase and see growth with the hashtag #TheMuscleBehindUs serve as the common link fans can use to see the latest and greatest Dodge vehicles. This is in addition to the moniker created that encapsulates the feeling of owning a muscle car and embracing others who do with the "Brotherhood of Muscle". Dodge is even making a social series that will feature select fans that have a chance to be featured in. Dodge muscle car owners can take part by adding their own stories and videos on their own social media pages with the unique hashtag attached.
"Our Dodge performance enthusiasts are drawn together by their love of American muscle. And Dodge Power Dollars has tapped into something very powerful. So we're now making Dodge Power Dollars available on any 2020 model-year Charger or Challenger to make it even easier for our fellow horsepower addicts to join 'The Brotherhood of Muscle." said Tim Kuniskis, Head of Passenger Cars – Dodge, SRT, Chrysler, FCA – North America.
The Choice Is Yours
Come drive a new Dodge muscle car and save thousands with our help. Looking for the new Dodge Charger and Challenger? We have them at Miami Lakes Automall . Come check out the new Dodge Charger and Dodge Challenger muscle cars available today. We have hundreds of new vehicles and plenty of pre-owned vehicles. If you're looking for pricing options, our financing team can support you for any buying or leasing needs.
We welcome you to our business with the hope to make you leave happy. Located at 16600 NW 57th Ave in Miami Lakes, Florida. Our Chrysler, Dodge, Jeep, and Ram sales and service departments are open seven days a week to better serve you. Come drive Dodge today!
Previous Post Will There Be A Dodge Barracuda And When Will It Appear? Next Post The End of An Era: Dodge To End Grand Caravan Minivan