Dodge Pioneering Their First Electric Music Car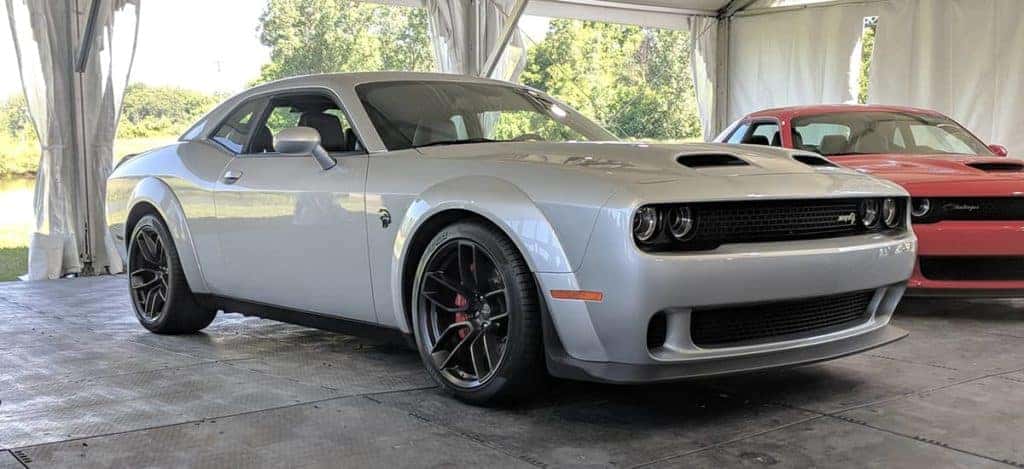 The difference between owning a Dodge vehicle and not owning a Dodge vehicle is just that. We expect our readers to know the brand name represents power, strength, extreme measures of handling and road gripping prowess that allows for such aggressive and invigorating driving. The experience of driving changes for owners and those sitting along for the ride. Dodge is exactly the reason why is push towards EVs for Stellantis is honestly so exciting; their legendary Dodge muscle finally becoming an electric vehicle.
Setting the Stage For EV Greatness
Dodge first announced their EV promise more than two and a half years ago. It's been a long time coming but the Dodge van is ready to really exude all it's full confidence and it's electric capacity for customers. The next phase begins when the unveiling of the actual production vehicles for the unnamed Dodge a Muscle car, we'll know more about that when this predictably wicked EV arrives next year.
Dodge CEO Tim Kuniskis said famously last year that Dodge wasn't getting into the electric car business. Of course, they aren't getting into the business; they are redefining the business and all muscle EV possibilities.
"I'm not going to try to sell anyone an electric car. I will never market an electric car. We will market a better muscle car with performance that happens to be enabled by the use of electrification. A muscle car is more than numbers, we say performance is an attitude, and to have attitude to be a muscle car, you have got to have more than just some quick-accelerating electric car. You've got to have that visceral feel, you've got to have sound, you've got to have the emotion of that shifting experience, you've got to have the full package," according to Dodge CEO Tim Kuniskis.
We embrace his exhibiting talent for allowing customers to feel as though they are getting the most premiere experience.
For those glancing at the upcoming future of the Dodge line-up, like the 2024 Dodge Hornet anticipated to come out next year, we have all the news breaking and vehicles ready to go at Miami Lakes Automall!
Rush To Experience the Newest Dodge Vehicles With Us!
Come on over to see the collection of new Dodge vehicles with our friendly and helpful staff waiting at Miami Lakes Automall. We want to help our customers get ready to drive off in brand new Dodge Charger and Dodge Challenger muscle cars. Get started where our professional team is here to make your muscle car dream a reality. Our sales staff is ready to help with any leasing, buying, or trade-in options. 
Are you experiencing some vehicle issues with your current ride? Not sure how to handle the repairs? If your vehicle isn't running properly, let us help keep it going. We're here to help with a simple online reservation and a trip to our service center. We're open every day to assist our customers to find everything they need. We hope to help you today at Miami Lakes Automall! If you're looking for pricing options, our auto financing team can support you for any buying or leasing needs.
We're located at 16600 NW 57th Ave in Miami Lakes, Florida. We welcome you to our business with the hope to make you leave happy. Located at 16600 NW 57th Ave in Miami Lakes, Florida. Our Chrysler, Dodge, Jeep, and Ram sales and service departments are open seven days a week to better serve you this summer!