Dodge Only Muscle Brand With EVs Planned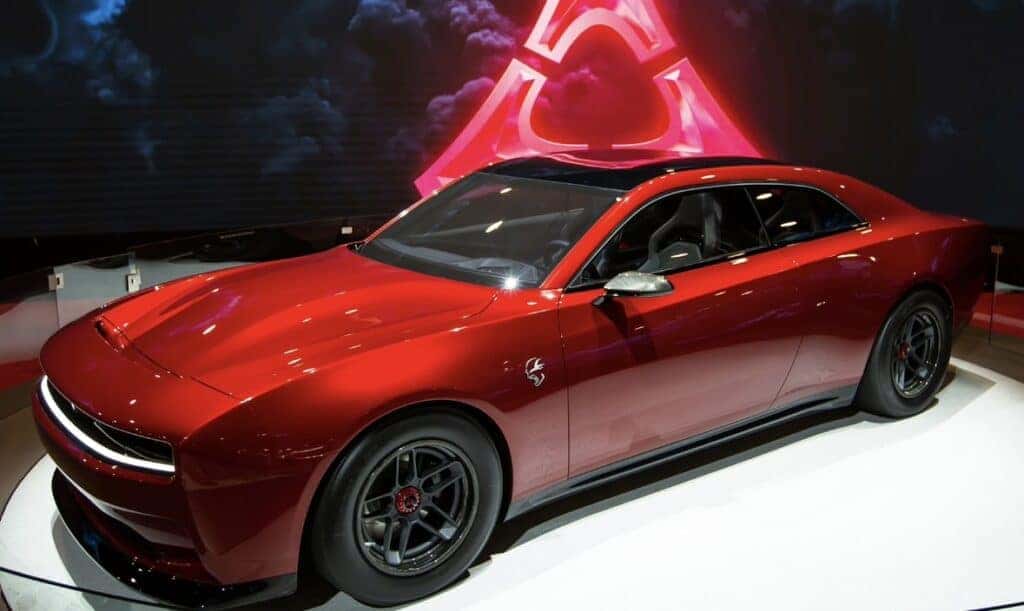 The Dodge brand might be adding extra sales thanks to rivals that have backed out of their commitments to honoree and electric vehicle trim for their own electric muscle car iteration into lineups. Even rival brands won't be able to compete with the electric rides that Dodge has set for debut next year. The next-generation of the Ford Mustang is not slated to carry any all-electric version. Chevrolet has moved on from the Camaro altogether so they won't have a capable muscle or electric muscle ride to compete. Ford has instead opted to create a $300,000 version of the Mustang; because that's exactly what the market needed. (They didn't.) Dodge will bank on the success of their EV efforts and adding new nameplate options while recalibrating their stock of current rides like their muscle cars. 2024 will be a monster year for the Dodge friend as the latest iteration of their muscle car lineup will finally be revealed. Some details have come out that are worth sharing.
Moving From HEMI V8 For Next-Gen Charger
Dodge provided official word through a spokesperson that reported to Motor1.com back in July last year that noted the HEMI V8 would be removed from the Charger going forward into the next-generation Charger slated for 2024 production next year. The quote that was used in publication was specifically "The HEMI in that platform (Charger), as that platform, is going away. The next generation will be BEV." The Challenger might go away as a nameplate for now, but no word has been given. Reports suggest the Dodge Charger name should remain, and the Challenger will be put on the shelf for who knows how long. Though the closing of the Challenger is expected and sad, the arrival of the all-new 2023 Dodge Hornet SUV has been a well-received entry for the brand and is now ready for shoppers here at Miami Lakes Automall!
Some Things To Keep In Mind In 2023
We can be assured the Dodge brand is set to offer a slew of customer-friendly vehicles that are electrified and awesome, but for now, the latest news is focused on what we have today. The current Dodge vehicle that is receiving some attention is the famed Challenger that has a long storied history of providing the most exhilarating fun a driver can have behind the wheel. Try us for a test-drive today to find out how much fun that experience can be. The details are yet to be fully revealed for the next generation of Dodge vehicles, but they are bound to renew the dominance Dodge has started this decade establishing. 
Try Flexing Some Muscle At Miami Lakes Automall
This fall, get ready to make heads turn with our strong muscle line-up of new Dodge Charger and Dodge Challenger models. Come to Miami Lakes Automall to get started where our professional team is here to make your muscle car dream a reality. Our dedicated and experienced sales staff is here and ready to help with any leasing, buying or trade-in options. 
Dealing with some vehicle issues? If your vehicle isn't running properly, let us help keep it going. We're here to help with a simple online reservation and a trip to our service center. We're open every day to assist our customers to find everything they need. We hope to see you soon this fall!