Dodge Family Cars and Specialties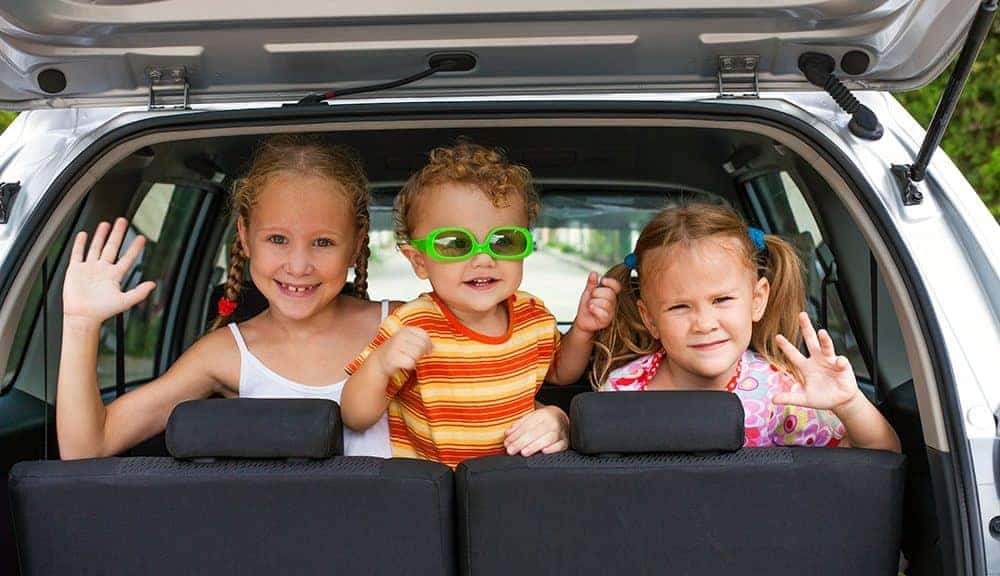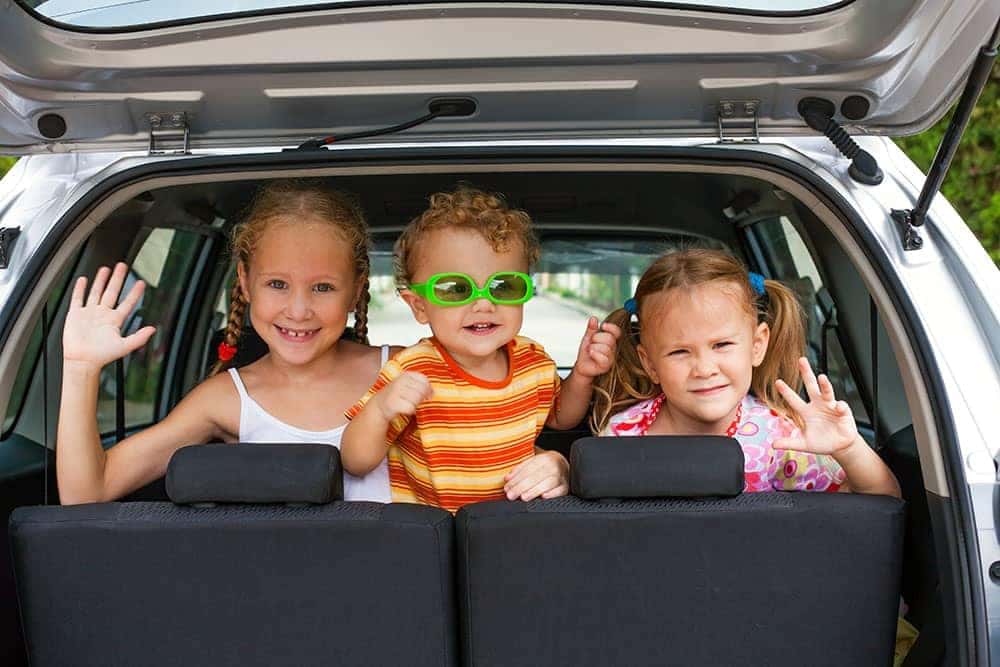 When on the road with family, there are a lot of things the modern driver takes into consideration. Will there be enough room for everyone and everything? Will I be able to keep the kids entertained on long drives? Is my car safe enough if an accident were to occur? These are the questions that pass through our mind when we have precious cargo on board. To give families vehicles that will take care all of their needs, Dodge has 3 vehicles that answer all of those questions with "Yes."
Storage and Seating Space
Three family cars by Dodge have plenty of space. First off, the Dodge Grand Caravan, Dodge Journey (all trims but the Journey SE), and Dodge Durango all have a seating capacity of seven passengers. Moreover, each of these vehicles has a variety of ways to store cargo.
The Dodge Grand Caravan has the famous Stow 'n Go seating. This design allows drivers to fold up not just the second, but also the third row into the floor of the van, opening up a total of 140 cubic feet of storage space. With a family unit average of 4-5 people, there's enough room for everyone in the front and second row, and then space for cargo with the third row folded down.
In addition to the convenient easy fold-down seats, when the seats are not folded down, there is plenty of storage room in the bins that would store the seats. These bins offer plenty of out-of-the-way storage space for beach things, camping equipment or even a safety kit.
The Dodge Durango and Journey do not have Stow 'n' Go seating, but they have many seating arrangements and features for storage. In the Durango, the second row is a fold and tumble seat, able to be folded down for cargo, and the third row is a split-fold. These seating options open up 84 cubic feet in the Durango.
The Dodge Journey has a similar setup, with a tilt and slide second row and a foldable third row. With both rows down, 67 cubic feet of room is available.
Entertainment
In today's vehicles, there is no shortage of convenient technology and entertainment. Every family car, be it the Grand Caravan, the Journey, the Durango, or even something smaller like the Dodge Dart, has a radio (usually with a free subscription* of Sirius XM), a multimedia system with MP3 capabilities, and some models/trims come with Uconnect and Uconnect Access.
Dodge knows what moms and dads really want. Something to keep the little ones entertained. Well, there are two ways Dodge vehicles can keep them entertained:
Attach a shower caddie to the back of the front seat and fill it with a bunch of toys/devices your child likes i.e. a learning tablet, a portable gaming system, some crayons and coloring book.

Or you can look into the very favorable options of the Durago Limited, Grand Caravan SXT Plus (and R/T), and the Journey Crossroad Plus (and R/T). These three models and their respective trims all have Rear DVD Entertainment Centers. Before hitting the road, pop in one of the tyke's favorite movies and enjoy a complete and utter lack of "Are we there yet?"
Safety
Children are the most precious cargo of all, so Dodge keeps all of their cars up-to-date with the most advanced safety technology available. They have the safety features that have been around for years, like rear backup cameras, but some of the newer things like forward collision warning and blind spot detection are becoming more popular.
Large cars are always thought to be nice – so much metal between your loved ones and the road. But small cars like the Dodge Dart also have ways to avoid accidents. Aside from rear cross path detection and stability control systems, it also has "ready-alert" braking, a system that anticipates the need to stop abruptly for a faster response.
The Dodge Durango is available with adaptive cruise control with stop, a feature that assists drivers by using radar to detect vehicles ahead during cruise control. If the car ahead begins to slow down, the system will adjust the speed of the car behind, and when necessary, slow it down to a complete stop to prevent collision.
The Dodge Grand Caravan is packed with family safety too. It has an observation mirror so you can keep an eye on everyone with ease, LATCH ready systems to lock child seats in place, and many other systems that basically give the driver eyes in the back of their head.
With all of these features, it's obvious why Dodge cars are beloved by family men and sports moms everywhere. What do you think about these features? What would you like to see next? Let us know on our social media.
*Subscriptions vary between 3 months and a year
Photo Source: Shutterstock; Photo Copyright: altanaka
Previous Post Comparison: Dodge Charger v Ford Mustang Next Post The Dodge Challenger Engines