Dodge Electric Cars Will Be Safe, Hold Strong Value – Miami Lakes Automall Dodge Dodge Electric Cars Will Be Safe, Hold Strong Value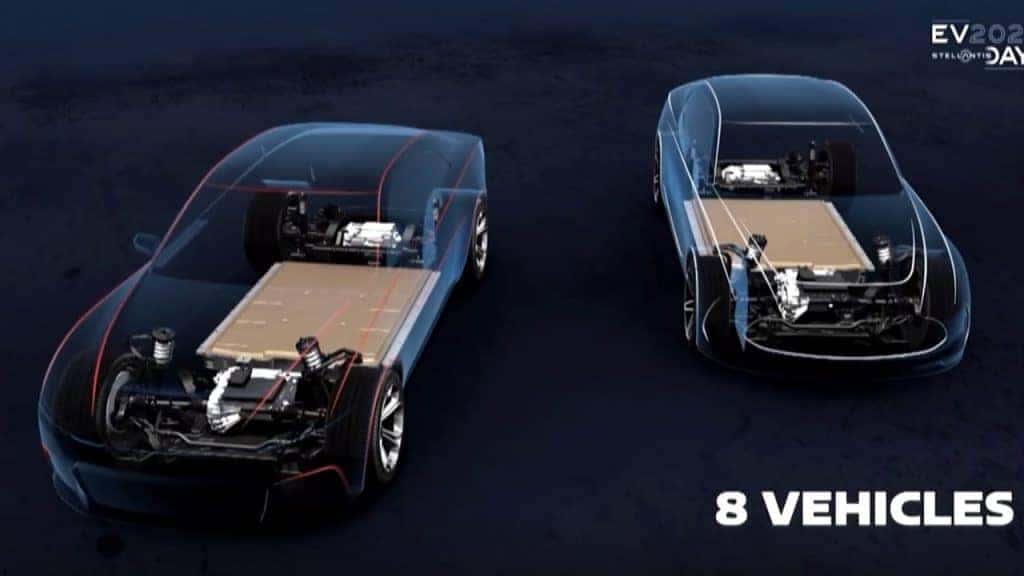 Amid a rapid change of the brand, Dodge will offer all-new envisions of their most popular vehicles beginning with a new take on the next generation Dodge muscle car. The path is being crossed from gasoline-powered vehicles to forward-thinking, energy-conservation vehicles is nearing completion. As we look ahead to the wave of electric vehicles joining our impending catalog, we look to the company of exciting muscle car options still creating turning heads and happy owners, but most importantly, * safe vehicles that owners appreciate beyond measure * . Dodge vehicle owners have fantastic mention of the quality of the experience driving and using their Dodge branded rides. Each year, this J.D. Power survey helps new car shoppers reflect on their experience with a vehicle over the course of the first few months of ownership (the first ninety days of ownership to be specific). This is when problems should least likely appear and buyers want to know what to expect; if any problems appear, what they liked most, and other important aspects of purchasing a vehicle. Based on the problems listed per 100 vehicles, the system includes ways to gauge gain information on serious mechanical issues to problems with the infotainment system. Dodge earned a big nod for their luxurious and tip-top interiors that hold their value well over time and gain praise for holding such a strong resale value.
Dodge is aiming to follow through on their goal of "tearing up the street, not the planet" with the * upcoming EV options that will be prepared by 2024 * . We've noticed tease pictures of the first Dodge EV will be shown off far more at some juncture in the next year. As we come oh so close to 2023, we look at what to envision for the Dodge EV record. The first-ever fully electric muscle cars of the present day will look to set up a new generation of drivers with the latest technology found in modern Dodge muscle cars.
Better To Arrive With Dodge EVs
When the Dodge EVs arrive, they will likely contain the same high resale value in the years to come. Dodge will likely also deliver a gasoline, an EV, and a hybrid powertrain option among the next wave of new vehicles, but certainly, we are most delighted by the launch of the next-generation Challenger and Charger muscle cars. We can anticipate either a six-speed manual or an eight-speed automatic gearbox as well for the next generation Dodge muscle car. Both the Dodge Charger and Challenger today offer this tech, but might we even see a 10-speed option?
From the myriad of Dodge nameplates that have come and gone over the years, a famed nameplate is being brought back for the muscle car brand. Dodge is bringing some flavor and burst after sourcing for motivation for the 2023 Dodge line-up. A bit of speeding force has come into play as well for the designs that have been displayed and Stellantis, the parent company of Dodge, is moving to assemble EV technology for this latest entry of the unique Hornet. The brand will join in on some of the enjoyment as stories say the vehicle will be supplied on the ICE platform. The 2023 Dodge Hornet is anticipated to supersede the Durango in forthcoming years as a compact crossover that packs some serious speed into its capabilities. * Dodge is still aimed to deliver the most heart-racing vehicles * on the market.
Muscleheads Are Found Here At Miami Lakes Automall
We've done our part to ensure a safe and friendly experience buying in person, even in 2022 we are committed to taking covid-19 safety measures for our guests. Let us assist as we advise our customers to go through our massive inventory for our buyers. Sell your current ride, lease, or buy new and pre-owned with our support today at Miami Lakes Automall!
We are more than excited to make our customers buying dreams a reality with our auto financing support, come stop by today!
Feel the Love of Driving Dodge Vehicles Today!
Come on over to see the collection of new Dodge vehicles with our friendly and helpful staff waiting at Miami Lakes Automall. We want to help our customers get ready to drive off in brand new Dodge Charger and Dodge Challenger muscle cars. Get started where our professional team is here to make your muscle car dream a reality. Our sales staff is ready to help with any leasing, buying, or trade-in options.
Are you experiencing some vehicle issues with your current ride? Not sure how to handle the repairs? If your vehicle isn't running properly, let us help keep it going. We're here to help with a simple online reservation and a trip to our service center. We're open every day to assist our customers to find everything they need. We hope to help you early in 2022 at Miami Lakes Automall !
Previous Post Ensure A Fantastic Summer Road Trip With These Tips Next Post Dodge Ramping Up Production For 909 Horsepower Muscle Car