Dodge Durango Makes Upcoming Road Trips Fun and Comfortable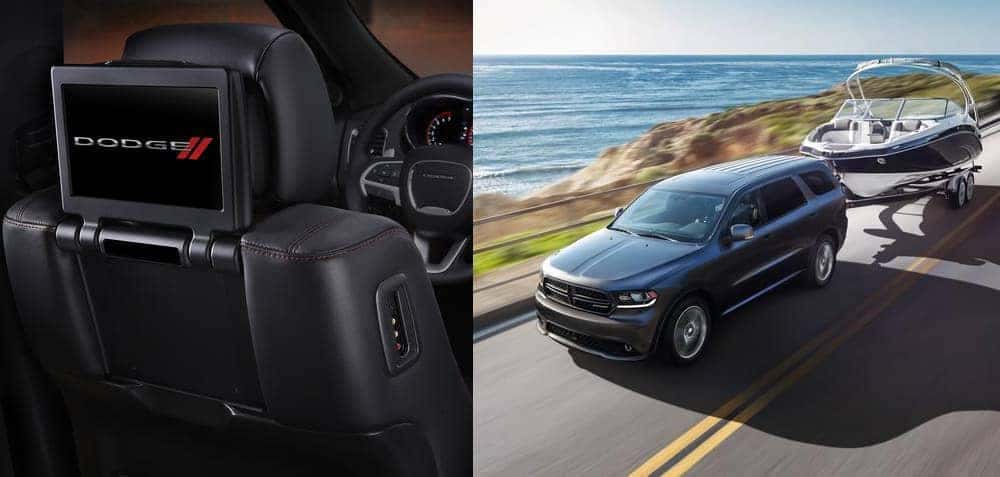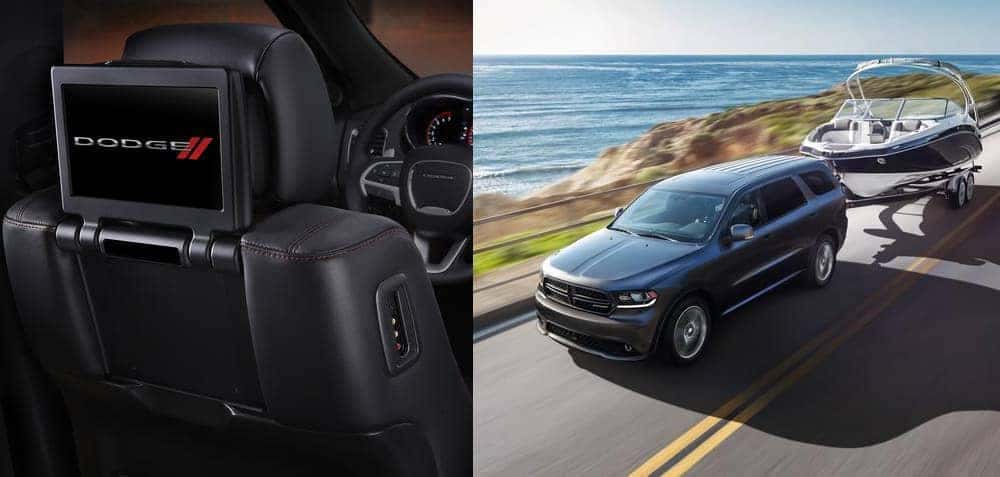 If you are on the hunt for a new passenger vehicle and you want an SUV you'll be able to use for spring break and summer road trips for years to come, the Dodge Durango should be high on your list. Named by _ Consumer Guide Automotive _ as the Large SUV Best Buy for the sixth year in the row, the Durango has more than the basics covered when it comes to going on an awesome road trip.
Passengers + Cargo Capacity
Whether you are in need of a vehicle that can accomodate everyone in your family or a group of friends, the Dodge Durango has a comfortable cabin for up to seven passengers as well as plenty of room for suitcases and all of the gear you need for the beach, camping or anything else you might be doing on your journey.
The Durango is available with more than 50 different seating configurations and buyers have the option of a two-row five-passenger vehicle or a three-row seven-passenger vehicle. There are a couple different seating options for the second and third row seats. The five-passenger configuration features a second-row three-passenger bench seat, and the seven-passenger seating configurations consist of a three passenger 60/40 second-row reclining bench seat and a two-passenger 50/50 split-folding third-row seat, or a three-passenger third-row seat and two captain's chairs in the second-row.
Towing Capacity
The Durango makes a great vehicle for road trips because it has a maximum towing capacity ranging from 6,200 pounds to best-in-class 8,700 pounds — which is plenty to tow jet skis, a small trailer or a small boat. Also, the Durango is also available as a rear-wheel-drive or all-wheel-drive vehicle, so that makes towing up inclines a breeze.
The Durango is available with three engines, a 3.6-liter V6 engine, a 5.7-liter HEMI V8 engine and the all-new Durango SRT is available with a 6.4-liter HEMI V8 engine. The 3.6-liter engine provides a towing capacity of 6,200 pounds, the 5.7L engine increases the Durango's towing capacity of 7,400 pounds and the 6.4L engine gives the Durango SRT a best-in-class maximum towing capacity of 8,700 pounds.
Entertainment and Tech
Worried about a car full of people getting bored on the road? The Dodge Durango is available with the Premium Entertainment Group package and it includes available single- and dual-screen options, wireless headphones and a six-speaker BeatsAudio Premium Speaker System.
Of course, the Durango's standard entertainment and tech options are impressive as well. The Durango comes standard with a 7-inch touchscreen display, Uconnect 4, Apple CarPlay and Android Auto and a six-speaker audio system. The Durango is also available with a few different USB ports and that helps all passengers keep their mobile devices charged up while on a long trip.
Year-Round Versatility
Road trips aside, the Durango is an excellent daily driver SUV. It has a comfortable and modern cabin that provides a safe and quiet ride. The Durango's seating options are great for reconfiguring the vehicle to accomodate a vehicle full of family or friends or a vehicle full of groceries and the big items you just bought for the house.
Dodge Durango Availability
* Miami Lakes Automall has a large selection of Dodge Durango models, including the newest Dodge Durango SRT, and you can come by and test drive them today. Miami Lakes Automall is home to seven brands, so if you want to test out more than just the Durango, you can test out our other available seven-passenger vehicles at Miami Lakes Chrysler (Chrysler Pacifica), Miami Lakes Kia (Kia Sedona) and Miami Lakes Chevy (Chevy Tahoe, Chevy Equinox and the Chevy Suburban). *
Previous Post Dodge Challenger Named Most Dependable in Midsize Sporty Car Class Next Post Want to Start Racing? We Have Some Pointers for Beginners