Dodge Challenger Secures Top-Selling Muscle Car of 2022 – Miami Lakes Automall Dodge Dodge Challenger Secures Top-Selling Muscle Car of 2022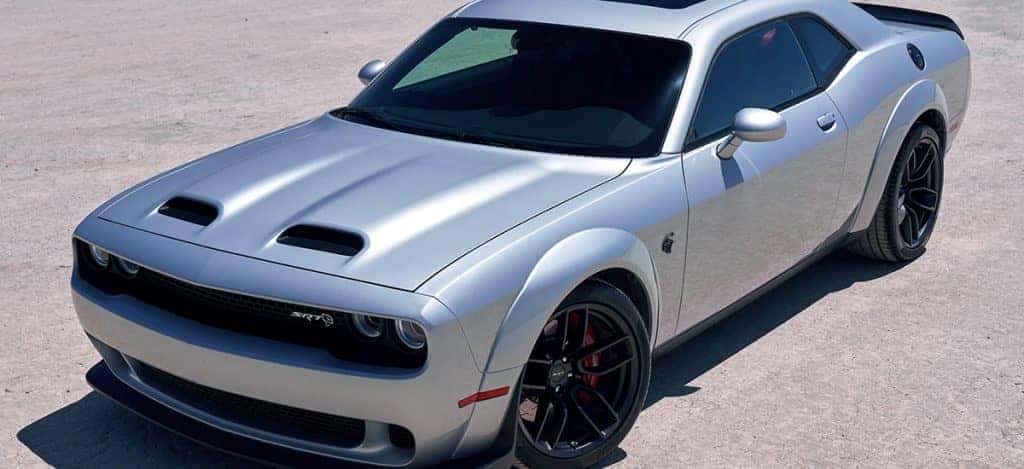 Congratulations to another impressive year of sales for the Dodge Challenger. Despite gearing towards the very productive run before the * new electric muscle car generation arrives * , Dodge wasn't going to have a letdown by their flagship product. In 2022, the Dodge Challenger was the top selling muscle car ahead of rivals Chevrolet and Ford, ahead of the Camaro and Mustang muscle cars.
Dodge produced sales of 55,060 Challengers sold in 2022, listing a bit of an increase over the 54,314 Challengers moved in 2021. That figure is more than double the amount of Chevrolet Camaros that GM sold in 2022, a low response of a mere 24,652 units. Despite dropping below both the Challenger and Mustang in total sales, 2022 was okay for the Camaro. Those 24,652 cars mark a sales rise of 12.6% over 2021. That movement in interest came without significant upgrades to the Camaro lineup, which has remained complacent in recent years. Many people think that GM will disgard the Camaro by 2025 or so.
The most memorable fact is Ford only moving 47,566 Mustangs in 2022! This total represents the single lowest annual sales total of the entire Ford Mustang production run. Numbers were lower by 9.2 percent compared to 2021, further falling from 14.2 percent compared to 2020.
Dodge grown their brand in that time with Challenger brother product, the Charger though not in the same segment, still selling 80,074 units. This is a noteworthy item to keep in mind how far ahead Dodge has come. The Dodge Charger saw a two percent gain over 2021. With the all-electric Charger SRT Daytona Concept arriving next year, we have only one Challenger to look forward to from this current generation. The " * Last Call" special edition model, with the final special edition ready to debut on March 20 * in Las Vegas, Nevada.
Gearing Up For the EV Debut For Dodge
Aside from earning the top sales position on the muscle and pony car sales rankings for the second consecutive year, the well-publicized end of generation lineup did not effect sales. Now we await the all-new EV launch, as the Challenger has no challengers yet again. 2022 marked a somewhat return to normal business after the pandemic for many, including orders for muscle cars across the industry. This is why we celebrate the customers all over the nation honoring Dodge. Their brand built these long lasting, heart-racing cars and they earned the top sales thanks to premiere handling and wicked fast speeds at an affordable clip.
Ending A Generation of Firsts
Dodge is moving out on the gas combustion muscle car, but keep in mind it's run was a massive success through the powerhouse that remains in the 2018 Dodge Demon, through the Challenger special editions that included the 2020 Super Stock that helped raise the brand to earning more sales than any muscle car on the Dodge brand's current hot sales streak.
Drive the Newest Dodge Vehicle You Desire WIth Our Help
Want to save big on a new Dodge Challenger and Dodge Charger? We're here to assist our customers in many ways, including going out for a test-drive with one of our vehicles from our wide new vehicle inventory. Whether you're in Doral, Kendall, North Miami, Homestead, we're happy to help our South Florida and local Miami customers. We're professional and here to assist our customers with all buying, leasing, or trade-in offers.
Drive New Dodge Vehicles With Our Support From Miami Lakes Automall
Want to go on a test-drive today? From our new vehicles to our pre-owned vehicles , there's a wide selection ready to go at Miami Lakes Automall. If you're looking for pricing options, our auto financing team can support you for any buying or leasing needs. Come visit us today at * Miami Lakes Automall * !
Previous Post Dodge Right On Time of EV Schedule Next Post What Is Horsepower? Why Dodge Carries So Much of It