Dodge Brings Their Best to Texas – Miami Lakes Automall Dodge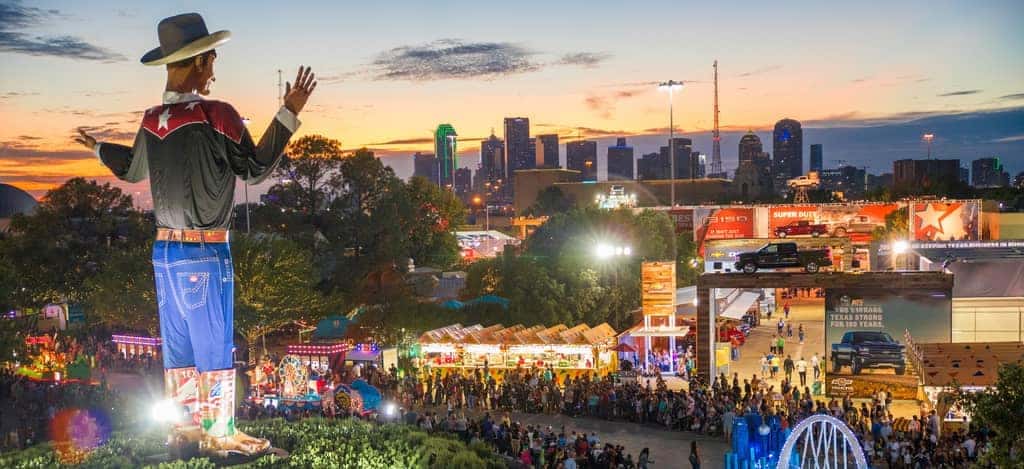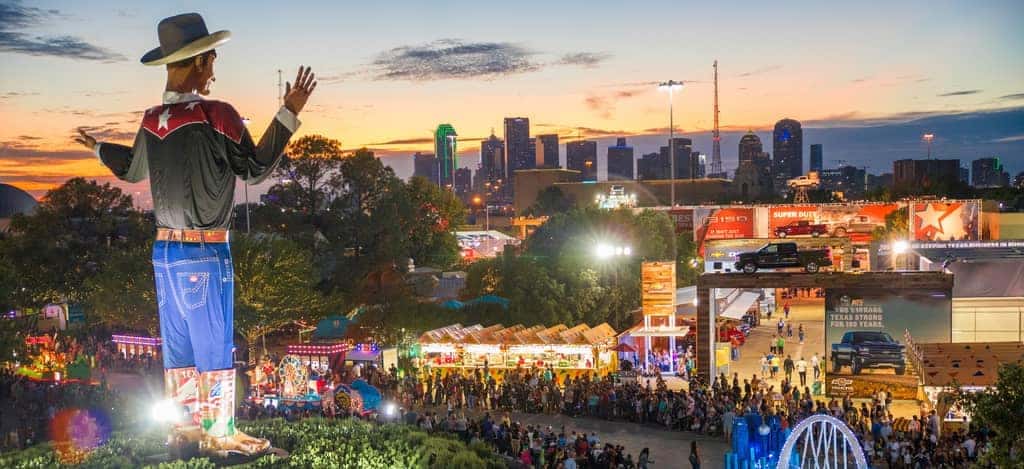 Everything is bigger in Texas. That's a true statement, especially when Dodge rolls into the 2019 State Fair of Texas with its largest line-up ever. Dodge brought along the latest Grand Caravan, Journey, Charger, Challenger, and Durango for customers to see and behold. Drivers that want to spice up their daily driving routine would not only get a bargain on excitement but one of the best-produced vehicles on the roads in a current Dodge. Fiat Chrysler Automobiles (FCA) has worked hard to put together a top-notch group of vehicles and no brand represents their work quite like the Dodge brand.
How FCA Has Made All Their Great Vehicles
Vehicles made by FCA and Dodge are possible thanks to the engineers and automakers that have a passion to bring out the best in each other. FCA has also done their best to reward their employees. For the 11th year in a row, FCA was named by the National Business Group on Health (NBGH) for their commitment to their employees. The award from the NBGh is the 2019 Best Employees: Excellence in Heath and Well-being Award. This is the ninth consecutive time that FCA is the only automaker to win this distinction.
Not Just Muscle Cars Go Fast
Very few vehicles are able to handle quite like a Dodge, whether it's their muscle cars or their Dodge Durango SUV. The Durango also carries an SRT version. The Street Racing Technology added to the SRT trim of the Durango and thus created the fastest three-row SUV in the world. Speaking on behalf of FCA, the parent company of Dodge, Steve Yandura, the Director of the Southwest Business Center for FCA US added this statement.
"We are bringing our best lineup yet to the State Fair of Texas, Texas Auto Show. Every year, we work to build on our past success at the fair and this year fair attendees will thoroughly enjoy our displays and interactives," – said Steve Yandura.
Experience the Acceleration of the Dodge Line-up
Don't wait any longer to experience driving a Dodge vehicle. Amongst the many cars that have been produced for the muscle car segment, few offer as much value for the price as the Dodge Challenger and Dodge Charger. The latest editions from Dodge punctuate the strength of the brand. Dodge took the 2019 Dodge Challenger SRT Hellcat Redeye to show off at the State Fair of Texas. For drivers hoping to show off a vehicle of their own, driving the new SRT Hellcat Redeye is not a bad way to start. The 797 horsepower fitted from its remarkable 6.2-Liter turbocharged engine makes the SRT Hellcat Redeye stand out. This Dodge product is likely the most aggressively fast muscle car most car owners will ever drive. Want to know what these vehicles are like? Made with love and ready to be driven by owners who love them, we have the latest collection of Dodge vehicles today at Miami Lakes Automall.
Find the Whole Dodge Lineup With Us
Want to step into a new Dodge vehicle? We welcome our customers to Miami Lakes Automall . Let our professional sales team help out with any buying, leasing and trade-in offers. We are host to all of the newest Dodge Charger muscle cars and for those who seek an excellent pre-owned vehicle, we have you covered. Allow our financing team to help if need, we're here to make your next car purchase experience as easy as possible. If you want to sell your current vehicle, allow us to make that possible.
Still stuck with your current ride that hasn't been riding as it should? We can fix your vehicle with a simple online service appointment and visit our service center. Miami Lakes Automall is located at 16600 NW 57th Ave in Miami Lakes, Florida. We're open every day across our sales, service and parts departments to help out with any of your automotive needs. See you soon!
Previous Post Breaking Down the 2020 Dodge Challenger Packages Next Post Prices Are Now Up For the Entire 2020 Dodge Charger Lineup