Prices Are Now Up For the Entire 2020 Dodge Charger Lineup – Miami Lakes Automall Dodge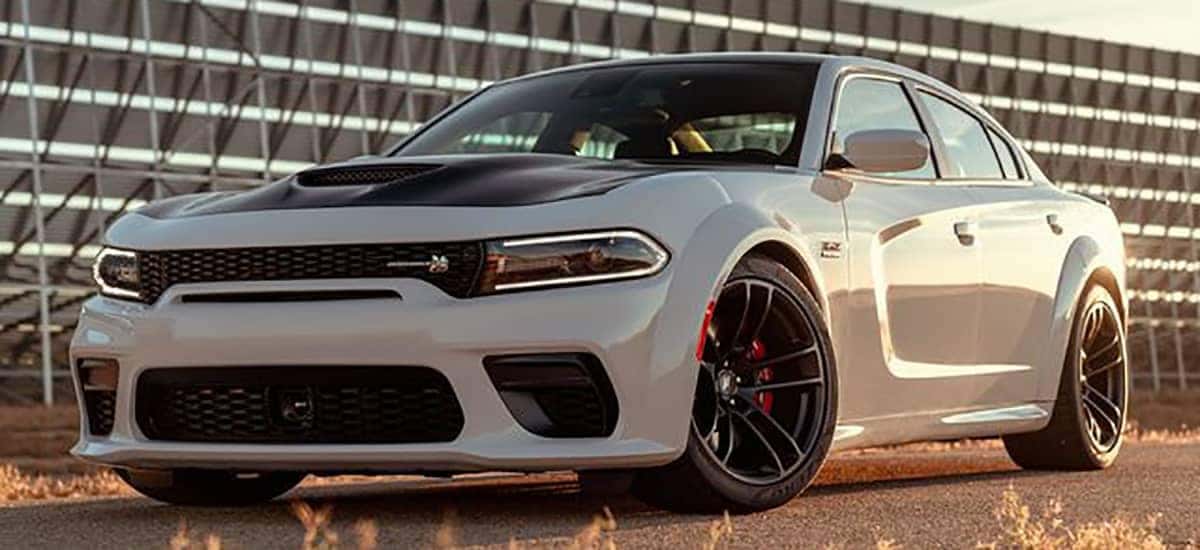 Photo credit: Dodge
Fans of the 2020 Dodge Charger line-up will now know what to expect regarding its pricing. Dodge has formally posted the price points across all trims for the Dodge Charger. Buyers can drive off in a new 2020 Charger for as low as $29,895 MSRP (Plus destination fee) in the base trim. On the higher end trim, the price of the special 2020 Dodge Charger SRT Hellcat Widebody Daytona 50th Anniversary Edition is listed at $74,140 MSRP (Plus destination fee). Dodge will include a total of seven packages for the 2020 Dodge Charger. We're excited to share all the details about the world's fastest sedan car!
Want to Drive the Best Charger Ever Made?
The limited-edition 2020 Dodge Charger Daytona is supplied with a wicked and potent 717 horsepower powertrain, with only 501 vehicles slated for production. This special edition will be built by Dodge to commemorate the storied 1969 Dodge Charger. Fiat Chrysler Automobiles (FCA), the parent company of Dodge created special plans to make this 50th-anniversary edition happen for the 2020 Dodge Charger. The 2020 Dodge Charger Daytona has vast differences to the original, apparent with the removal of the huge rear wing. The large wing was replaced with a special decklid, a rear-quarter Daytona decal with a matching spoiler instead.
"Fifty years ago, Dodge launched the infamous Dodge Charger Daytona model with its huge wing and massive nose specifically designed to dominate in NASCAR racing. The Daytona prototype was the first car to break 200 mph average lap speed and set a record that stood for 17 years," Dodge said in regards to the new edition.
Want the Hellcat Widebody In a Charger? It's Finally Here.
The first-ever Charger to offer the Hellcat in a widebody format has arrived. The 2020 Charger SRT Hellcat Widebody was built to follow the Dodge Challenger SRT Hellcat Widebody, first introduced in 2017. The Charger SRT Hellcat Widebody packs an impressive 707 horsepower V8 engine that is among the most exciting muscle cars ever produced. A quick 0 to 60 time of 3.6 seconds will make any driver happy. The 2020 Dodge Charger SRT Hellcat Widebody begins at $69,695 MSRP (Plus destination fee).
Overview of the 2020 Dodge Charger Trims
The Hellcat wasn't the only Widebody option made for the 2020 Charger. Drivers can choose the Dodge Charger Scat Pack Widebody that starts at $45,995 MSRP (Plus destination fee). The Widebody will attach 3.5 inches of extra width that adds more exceptional grip and assists in a faster straight away speed. The Scat Pack Widebody provides an extraordinary 12.4-second quarter-mile time. The 2020 Dodge Charger also offers an upgraded interior for drivers. Drivers gain an upgrade with a striking high-end performance that helps drivers hit a fast 0 to 60 time of only 4.3 seconds. The 2020 Dodge Charger Scat Pack is more than reasonably priced at $39,995 MSRP (Plus destination fee).
For those that want to get their hands on the SXT, the base trim of the 2020 Dodge Charger, it's available for less than $30,000. Owners gain the esteemed Pentastar 3.6-Liter V6 with rear-wheel drive standard. Thinking about adding the newest Dodge Charger? We can help at the place where Dodge can be found right now for less than expected, shop at Miami Lakes Automall today.
Join the Club With the Newest Dodge Muscle Cars
At Miami Lakes Automall , we carry the newest Dodge muscle cars and they are ready for your test-drive! We have the 2019 Dodge Charger available right now. From sales to repairs, we're here to assist our customers. If you're wondering if you should buy or lease, let us help you make the right choice. From trade-ins to selling, we're ready to provide a solution right for you. We look forward to providing you that wonderful car buying experience you'd expect.
Experiencing ongoing issues with your current ride? Miami Lakes Automall can make sure you're back on the road fast with our knowledgeable service techs. Book an online service appointment with us, even if you haven't made a purchase before! We'll see you soon.
Previous Post Dodge Brings Their Best to Texas Next Post Dodge Grand Caravan Going Out On High Note