Dodge 2016, 2017, and 2018 Predictions: Performance!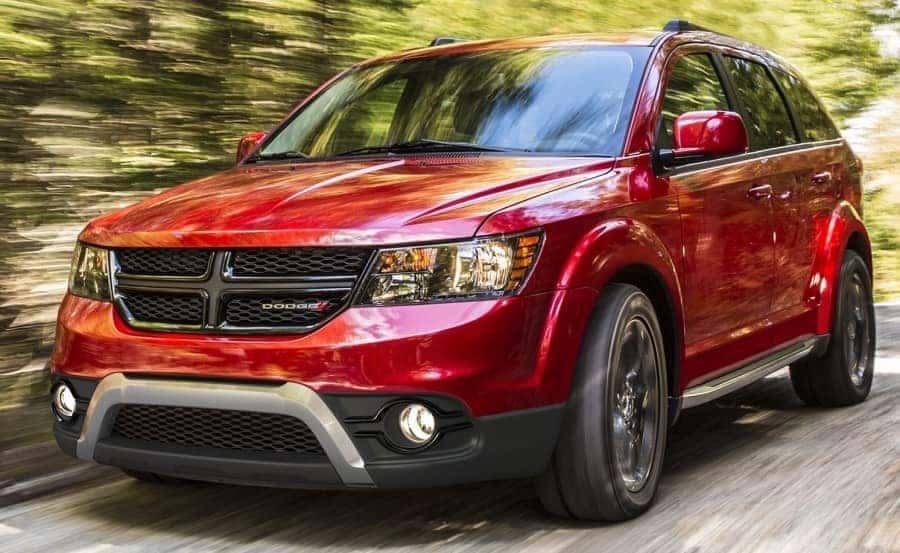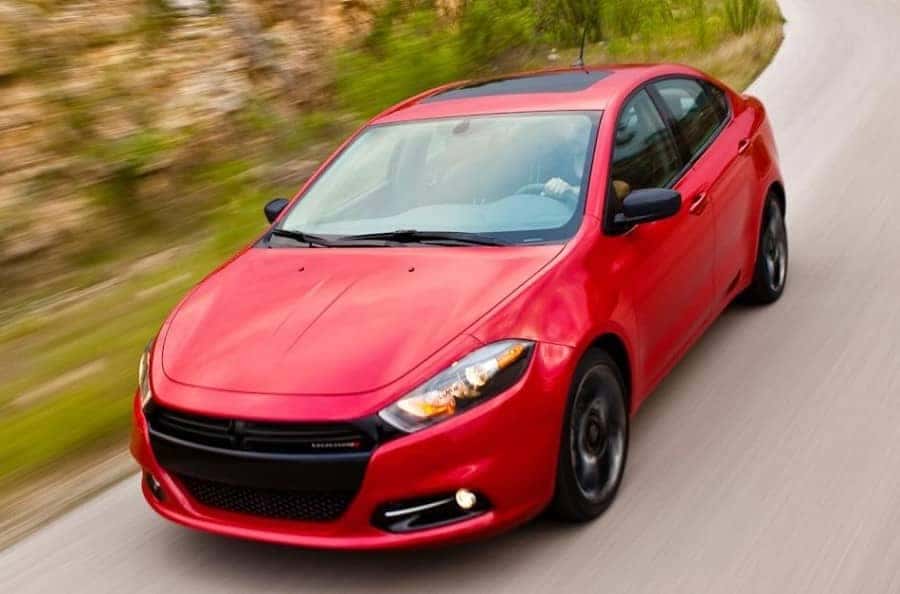 Dodge is continuing to head more and more in the performance direction, resizing its lineup and focusing on making its current models the fiercest ones in the industry.
The Avenger has left the pack, and the Caravan is on its way out. Meanwhile a number of invigorating changes are in the works for the rest of the models at Dodge dealerships in Miami .
SRT is no longer a separate entity and is being blended back into Dodge. The mind-blowing Viper has been welcomed home with open arms, and the wildly successful Challenger and Charger Hellcats have made a serious impression in the automotive world.
As part of the company's five-year plan, Dodge has announced that it's time for several other members of the team to get a little spicier too. Check out what's on the docket for the next several years.
From a feisty modern Dart to an all-new kind of Journey, Dodge is on a mission to please with performance.
The Dart Says: "Bring It On!"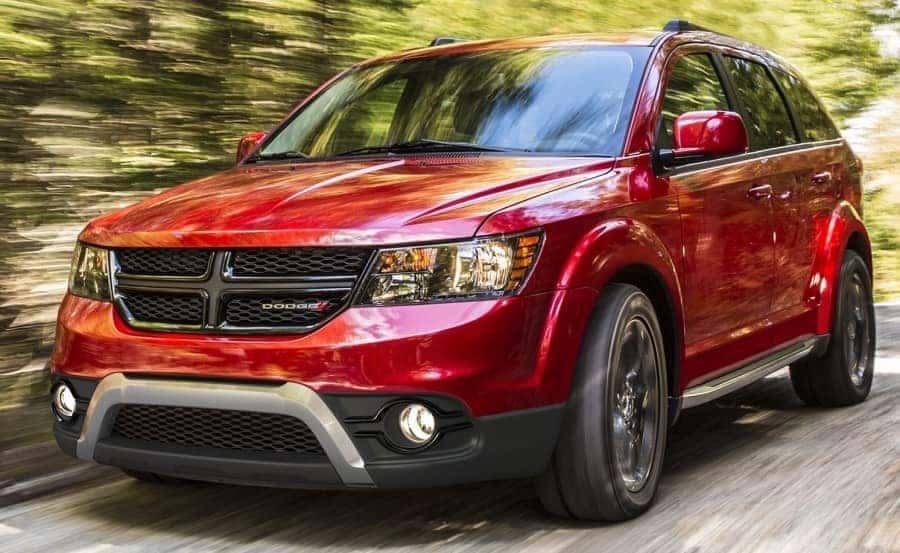 Initially marketed with an emphasis on its fuel-efficiency and economy pricing, the Dart has gained a following that incorporates a broad audience.
Dodge is now looking to increase that following even further by giving the Dart several key advancements.
First, the smart little compact is going to get a nine-speed automatic transmission for 2016. Dodge is also tuning and augmenting the car's other systems to increase fuel economy.
That should be extremely pleasing, especially since the current version already gets 41 miles per gallon as it is.
One prediction is that the Dart will probably get stop and start technology as part of the efforts to make the car even more conservative when it comes to gas.
Secondly, Dodge is hoping to bring down the price of the Dart by trimming back a few things and limiting the number of optional configurations that are available.
The sedan will get a fresh, bolder look, and it will hang onto all of its key amenities, but by paring things down a bit, Dodge will be able to offer it at an even better price.
And now, here's the part you have all been waiting for. Later in 2016, Dodge also intends to release an all-wheel drive SRT version of the Dart.
It's going to be powered by a turbocharged four-cylinder and is being set up to directly compete with the likes of the Subaru WRX and VW Golf R.
If it's going to truly take on the WRX or WRX STI, then the new and improved Dart will probably be packing over 300 ponies under the hood! Talk about a good time.
The Dodge Dart is heating things up, and while it's hanging onto its practical side, it's also getting a big dose of pizzazz.
New Stablemates?
That's right…Dodge has said that there will be a new subcompact hatchback and sedan coming America's way for 2018.
Enthusiasts who have been waiting for a new hot hatch to shake things up only have to sit tight for a couple more years.
Not much has been said about the newcomers yet, but it does sound like Dodge intends to build them on a platform from the brand's sister company, Fiat.
It's a smart and timely move on Dodge's part because Ford currently has a similar project underway. Ford's upcoming Focus RS is a high-performance hatch, and the company intends to release it in 2017.
However, Dodge will likely have the upper hand in this face-off because the RS is based directly on Ford's existing and rather sedate Focus. But Dodge's new models will be hot off the press when they arrive.
It's always good to have a little competition, and hopefully Ford and Dodge have created a spark that will get plenty of fun hot hatches moving toward the production line.
In other rumors, some are saying that Dodge may call their new addition the Hornet. The name was used for a Dodge concept car in the mid-2000s, and before its title became official, many thought that the Dart would actually wear the Hornet moniker.
Will the name stick all the way to the showroom floor this time? We'll just have to wait and see. But look out world; there's a whole new kind of hatch coming your way, and it's got some serious gusto.
An Infused Journey

Over the last several years, the Dodge Journey has become quite a popular choice for those shopping in the compact SUV segment.
It's both utilitarian and versatile, and it has a sporty edge to it, which is why a lot of drivers opt for it over more staid crossover choices.
Now the word on the street is that the next version of the Dodge Journey is going to seriously wow. Production of the crossover is moving to a new plant, and it sounds like there are a lot of changes in store for the popular SUV.
The newest variation of the Journey is expected to be built on the same platform as the Chrysler 200, and it may also be given similar engine options.
A nine-speed transmission is also on the list of upgrades, and that should increase fuel economy even more. Currently, the Journey already manages to rack up over 500 highway miles on one tank of gas.
And there's no need to be anxious about whether or not all of the alterations will affect the Journey's seating capacity. It has been confirmed that the crossover will retain its third-row seating option.
But that's all just the start of Dodge's plans for the Journey's future. Come 2017, it will be joining the rest of Dodge's amped up ranks. Yes, you'll be able to get your hands on an SRT version.
The high-powered variant will probably be powered by a V6, but how much horsepower it will be packing remains unclear. However, there's definitely evidence that Dodge has big intentions for its SUV.
A writer from Torque News spoke to one of Dodge's engineers who revealed that the brand has some pretty epic stuff going on in their engine testing facility.
Though no direct correlation between those projects and the Journey SRT were verified, there's definitely a lot happening behind the scenes to keep Dodge on the leading edge when it comes to performance.
Muscle Car Mania Revisited

For this model year, both the Charger and Challenger received new exterior styling treatments, keeping them on the edge of contemporary design while preserving their retro muscle car looks.
And the updates continued into the cabin where the Charger and Challenger's interiors were totally refreshed.
Hellcat versions of both pony cars also debuted causing quite an uproar among driving enthusiasts. The Challenger is now the fastest muscle car ever, and the Charger is the fastest sedan.
After such a huge year, it's not surprising that Dodge is going to hold off on any more major upgrades for a little while.
However, the company has stated that in 2018, brand-new versions of both models will be released. One of the biggest changes that automotive authorities suspect will take place is a reduction in weight.
The beefy Charger and Challenger could see even more speed if they shed a few more pounds, so experts think that's an area that Dodge will definitely be focusing on.
Previous Post 9 Facts About the Challenger Hellcat Production Next Post Second Generation Dodge Challenger (78-83): Everything You Need to Know