9 Facts About the Challenger Hellcat | Dodge Dealers in Miami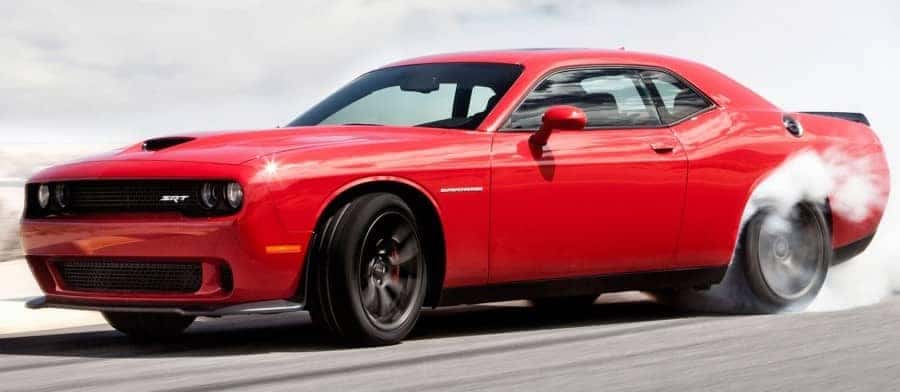 The Dodge Challenger SRT Hellcat is the most powerful muscle car in history. Named 2014 Bold Ride of the Year, it has taken the automotive industry by storm and reignited the horsepower battle.
The hype has been so widespread that Dodge dealers in Miami are having to work hard to keep up with demand.
Despite all the buzz about the Hellcat, there are probably still some facts about it's production that you haven't heard yet. Check out these nine details to get your Hellcat fix for the day.
The Most Power Per Dollar
With its 707 horsepower, not only is the Challenger Hellcat the most intense muscle car ever introduced, but it's also the most powerful car ever produced in America.
Only five other production cars in the world deliver more horsepower, and all of them are manufactured in other countries. Not to mention that their price stickers would bring tears to your eyes.
The 2014 Ferrari F12berlinetta, which offers 731 hp, starts at $318,888. That's more than five times the cost of a Hellcat, which starts at $59,995. There's obviously no contest when it comes to power for price.
The Hellcat Engine Almost Never Existed
The Hellcat is equipped with the first supercharged HEMI that the Chrysler Group has ever put into production. Its V8 also has the highest output of any engine the company has made.
What you might not know is that the engine almost never came to be. In an effort to conserve funds, the idea for the beastly V8 was turned down and put in reserve.
But you know what they say about the squeaky wheel. The SRT team just wouldn't let this one go and after several months of persistent argument in favor of the engine, the project was approved.
It's lucky that it was because the Hellcat has brought about so much publicity that Dodge's reputation as a performance brand has been solidified in the history books for all time.
Paired with a heavy duty TorqueFlite 8-speed automatic transmission, the Hellcat's HEMI makes it one of the fastest cars you can get your hands on.
The engine was specifically designed so it could contain the unbelievable power that's produced as the supercharger rapidly draws in air.
The engine's cast-iron block even has specialized water jackets to enhance cooling. A forged-steel crankshaft and forged-alloy pistons were also engineered to handle incredible force.
The parts had to be light, but extremely durable. One of the Hellcat's designers, Chris Cowland, said "It came down to micron levels of changes in the crank to be able to withstand the pressures of the engine."
Every One Has Diamonds Inside
The need for durability is exactly what led to the inclusion of diamonds in the Hellcat. That's right, each of the beastly muscle cars has washers with diamonds embedded in them for maximum strength.
With the engine's supercharger gulping so much air to feed the engine, the crankshaft pulley has to be incredibly well anchored to remain intact. And steel washers just weren't going to do it.
Instead, washers with one of the most impervious substances known to man had to be used: diamonds.
The Process was Demanding
To make a car with that much power, Dodge had to rely on a lot more than guesswork. The company had to come up with an entirely new vehicle-development process to manage the Hellcat's design, build, and testing .
They created brand new facilities, stocked and staffed new labs, and invested in dynamometers that were capable of measuring power as mind-blowing as the Hellcat's.
Dodge's teams put in 2 million customer-equivalent hours of testing to ensure that the unprecedented HEMI would be able to perform in the long term.
The Orders Stacked Up
It didn't take long for the requests to start rolling in after Dodge opened up pre-ordering for the Hellcat in early September. Within less than 2 months, more than 5,000 Hellcats had already been claimed.
Many of those orders were directly from buyers, and the remainder were from dealers scrambling to make sure they would have Hellcats on hand.
What was initially thought to be a halo car quickly turned into a production model with significant demand.
Enthusiasts have taken to online forums to make predictions about how many Challenger and Charger Hellcats will be sold in 2015. The only question is: Will Dodge be able to keep up?
First Hellcat Went to Charity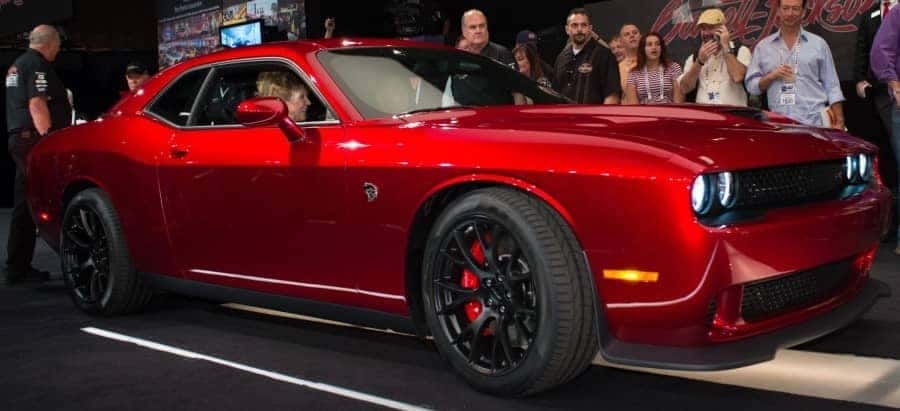 All of the manpower and time that Dodge put into the Hellcat was totally worth it. The first production model raked in a staggering 1.65 million dollars…for charity.
At Barrett-Jackson's Las Vegas auction, Hellcat number one was purchased by Rick Hendrick for $825,000. The price was matched by the Engelstad Family Foundation, and $1.65 million was donated to a charity called Opportunity Village.
The Challenger SRT Hellcat in question was not only the first production model, but Dodge gave it some other one-of-a-kind touches.
For example, it is the only Hellcat that will ever have the Viper-exclusive Stryker Red finish, which was applied by hand at the Dodge Viper plant.
It was also delivered with its own birth certificate, authenticating its VIN number of 0001. Now that's a collectible most people would die to have.
The Next First Hellcat Was Totaled
Yes it's a sad, sad story. The first Hellcat to be officially sold by a dealership only lasted about an hour. Its 34-year old owner lost control of the vehicle and ended up smashing into a tree.
Guess the Hellcat was just a bit more than he could handle. The police said that factors like alcohol and excessive speed were not factors, but the driver may have been fooling around because he did receive a careless driving charge.
Luckily he and his two passengers were just fine, but the same couldn't be said for the Hellcat. However, that was probably the best darn hour of that guy's life.
And there were no such incidents with the subsequent Hellcats that were picked up at dealerships soon after.
There Have Been Some Snafus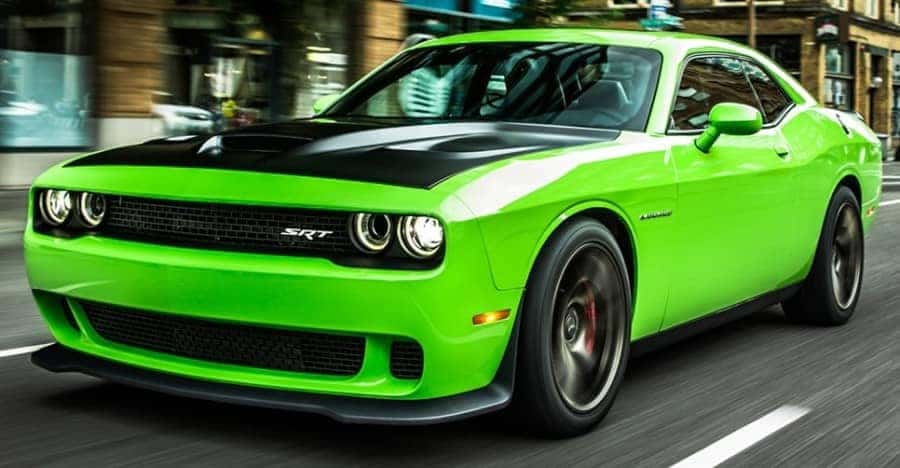 Unfortunately there have been hold-ups for some Hellcat buyers depending on how they chose to configure their brand new rides.
Some of the Hellcat's custom options are taking longer to produce than expected and customers either have to wait patiently or change up the look to get one faster.
For instance, Hellcats that were ordered from the factory with black satin hoods or B5 Blue paint are facing a delay. But Dodge is estimating that those options will become available sometime in February.
For the unlucky few who really wanted a sunroof, that arrival date has been pushed back to June of 2015.
There's always the option to switch up an order, but think about the big picture. How long has everyone been waiting to get behind the wheel of the Challenger SRT Hellcat? Getting the perfect one will be well worth the wait.
There's a Hellcat Ringtone Too!
If you're one of the folks who's hanging in there and counting down the days until the delivery of your Hellcat, there might be something to tide you over.
Dodge is offering a downloadable ringtone of the Hellcat's menacing roar , and it sounds epic. So even if you don't have $60,000 laying around, you can still kick back and listen as the Hellcat whispers sweet nothings in your ear.
Previous Post 3 Ways Dodge Can Offer You More Next Post Dodge 2016, 2017, and 2018 Predictions: Performance INBOUND!