A New Crossover Is Taking the Dodge Hornet Name – Miami Lakes Automall Dodge A New Crossover Is Taking the Dodge Hornet Name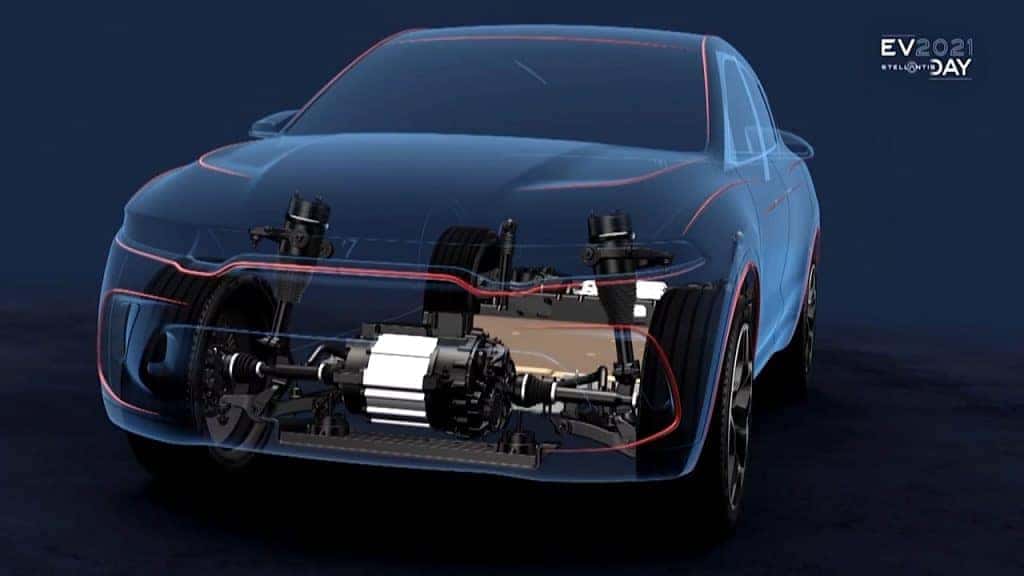 Photo Credit: Stellantis
The famed Dodge Hornet we reported about in earlier posts has come to light with new elements. The Alfa Romeo brand, a part of the group of brands from Stellantis, is going to see one of their vehicles function as the base for the vehicle. The Hornet nameplate, previously found on a 2006 Dodge mid-size SUV concept for a new crossover SUV, was created. The Alfa Romeo Tonale SUV, the crossover platform chosen for this Hornet ride, has had some photos shown from the manufacturer. We have witnessed the Alfa Romeo Tonale platform successfully carried over to the Dodge Hornet with changes. A rebadged creation is what we see for this new Dodge crossover that is foreseen to deliver 256 horsepower from a 2.0-Liter turbocharged four-cylinder engine. This news shines a light on the ** all-new Dodge vehicle we learned was first demonstrated to be made about back in 2020. The production value for a new Dodge crossover would be huge.
"I'm super excited about the future of electric because I think it's what's going to allow us to not fall off the cliff. Without that technology, without electrification. This is 1972 right now, this thing is going to end." said Tim Kuniskis, CEO of Dodge.
More About the Stunning 2023 Dodge Hornet
When taking a deep look into the interior of the crossover, we have seen the modifications that include a similar shape from the previous look, but we noticed some changes. The highlights are horizontal air vents, an infotainment touchscreen that looks like the Tonale, with a similar button layout. The 2006 Hornet concept is all but forgotten when comparing them both inside and out. Of course, even the Dodge CEO said a new PHEV Dodge option would arrive by 2024. We are not sure if this is the vehicle they might use, but Dodge is listed on this vehicle.
A Dodge brand name can be noticed on the red brake caliper, but the automaker has made sure to blur the lines that make the images of the vehicle a mystery. The dramatic change to the design is two new nostrils cut into the front hood with a look that draws quite a bit of attention. According to Mopar Insider, the report has said the expected production of the Dodge Hornet is set to see a production run that starts in Italy for the 2023 model year. The Dodge and Alfa Romeo brands are both adding EVs to their line-up and this crossover might be the right contender to raise the bar high with its debut. This crossover hybrid would be an instantaneous magnet for customers looking for a new vehicle. We know Dodge continues to develop changes to their vehicles , as we expect the Hornet to be no different, but it will have massive strength and world-class engineering.
Feel the Love of Driving Dodge Vehicles Today!
Come on over to see the collection of new Dodge vehicles with our friendly and helpful staff waiting at Miami Lakes Automall. We want to help our customers get ready to drive off in brand new Dodge Charger and Dodge Challenger muscle cars. Get started where our professional team is here to make your muscle car dream a reality. Our sales staff is ready to help with any leasing, buying, or trade-in options.
Are you experiencing some vehicle issues with your current ride? Not sure how to handle the repairs? If your vehicle isn't running properly, let us help keep it going. We're here to help with a simple online reservation and a trip to our service center. We're open every day to assist our customers to find everything they need. We hope to help you early in 2022 at Miami Lakes Automall !
Previous Post Dodge Will Change the Opinion of What EVs Are By Next Year Next Post Stellantis Growing Their Dodge, Other Brands By Leaps and Bounds