4 Vehicle Safety Tips for Parents with Teen Drivers – Miami Lakes Automall Dodge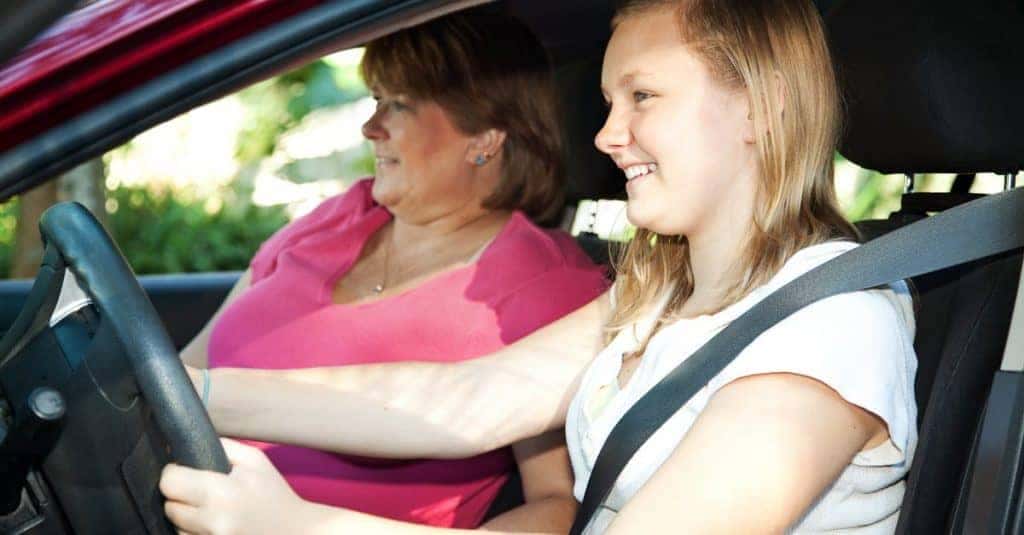 If you are a parent of a teen driver, now represents a somewhat scary and exciting time. To help you through this transition, we want to provide you with safety tips you can use that are easy to apply and can better prepare your teen for driving.
1. Practice
The National Safety Council stated that one of the main causes for teen accidents is a lack of practice behind the wheel. According to teen-driving expert John Ulczycki, you should aim for at least 50 hours of practice time with your teen. Not only will this give them more experience, it can help you identify wrong behaviors and correct them.
2. Lead By Example
Teens will still mirror the behaviors of their parents. If you speed constantly, text while driving or listen to music loudly, you are not setting the best example. Further, if you try to instill into your teen practices that go against what you do, they may not listen. If it isn't important enough for you to follow why should they.
3. Learn to Eliminate Distractions
Since driving is going to be an eye opening experience for your teen, they don't need other obstacles competing for their attention. A good idea is for them to place their phones on silent and into a cup holder or console face down. That way they are not tempted to look at their phones instead of driving and any alerts go unanswered until they are at their destination.
4. Drive a Safe Car
Many older models don't have the great safety features that are standard today. According to a study done by Injury Prevention, it shows that 80 percent of teens (15-17 years old) that died in auto accidents from 2008 through 2012 drove cars that were at least six years old.
Part of the reason for this is that newer cars – even pre-owned models – now come with helpful safety features like Electronic Stability Control. With this feature, it can monitor road conditions and apply individual braking to ensure your teen can maintain control of their vehicle. In addition, Dodge equips even their pre-owned vehicles with many unique safety features such as advanced airbags that can protect your teen driver.
We understand most parents are unable to afford brand new cars for their teens. Instead, when you look for a vehicle for them, be certain that it has safety features such as ESC. When you visit your Dodge dealer in Miami , you can find a great pre-owned model with excellent safety features at a reasonable price.
Previous Post Dodge's Hellcat V8 Engine Selected as One of Ward's 10 Best Engines for 2015 Next Post Preparing Your Pets for Trips in Your Dodge