1992 Dodge Viper is Still Super Cool | Dodge Dealerships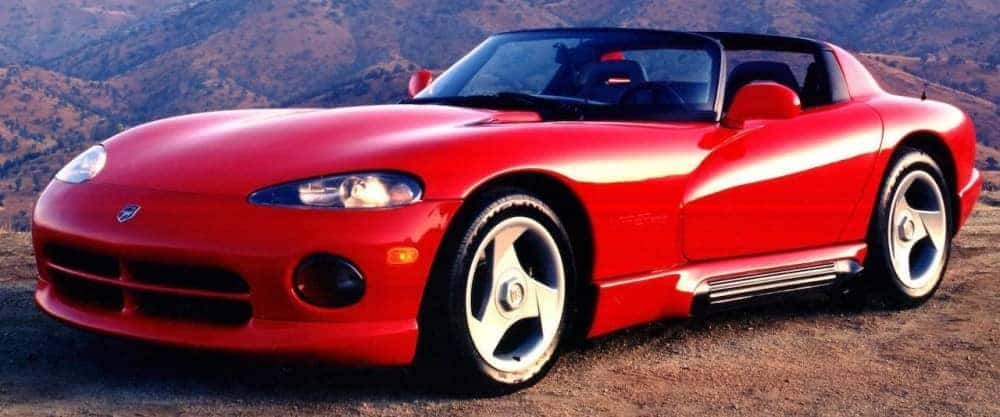 Unlike other Dodge dealerships , Miami Lakes Dodge likes to turn back the clock every so often to take a look at a Dodge vehicle from yesteryear, and this time we're traveling back to 1992. Ah, yes, 1992. What a year, huh? Grunge began to populate the airwaves, Clinton was elected president, and Disneyland launched in Europe.
Above all else, however, was the emergence of the Dodge Viper, a roaring sports car that functioned as smoothly as the snake it was named after. The Viper has made leaps and bounds in the years since, but sometimes nothing can duplicate the original. Take a look at why the 1992 Dodge Viper holds up years later!
Unusual Features
Whereas other car brands may have been churning out the status quo, Dodge took a few bold steps to ensure the Viper was totally unlike anything drivers had ever experienced.
The 1992 Dodge Viper lacked exterior doorhandles and side windows. Side curtains of fabric could be operated through zippers inserted into the car doors and hand bolted when needed. Interestingly enough, all of these features were present to reduce the weight of the car. If anything, the 1992 Dodge Viper should at least be praised for daring to be different.
A Larger-Than-Life Look
At a time when Hollywood started to adapt tales of a certain caped crusader onto the big screen, the 1992 Dodge Viper looked like something straight out of Gotham City. It looked like a sports car with mechanics rooted in realism but an aesthetic firmly planted in the realm of fantasy.
Its shiny paint and attractive hood guaranteed its image would never leave the mind. But the Viper always appeared like serious business, even with the comic book look. For drivers that love a little nostalgia with quality performance, the 1992 Dodge Viper blazed the trail for future generations of Dodge vehicles to follow.
Brilliant Straight Line Performance
The 1992 Dodge Viper emerged as one of the most elite vehicles of its day with its tremendous straight line performance. This Viper could complete a quarter mile in an impressive 12 seconds and held a maximum speed of over 150 mph.
Its large tires also allowed the Viper to manage 1 lateral g in corners, furthering its reputation as a quality Dodge vehicle. Later Viper models continued this trend, but the 1992 Viper was there first.
_ While the 1992 Dodge Viper can only be found in the rarest of places today, why be stuck in 1992 when you can find the latest Dodge models at Miami Lakes Dodge? Don't live in the past, drive the future! _
Previous Post 4 DIY Car Wash Tips Next Post Why the Dodge Dart is the Safest Compact Car