4 DIY Car Wash Tips | Dodge Dealer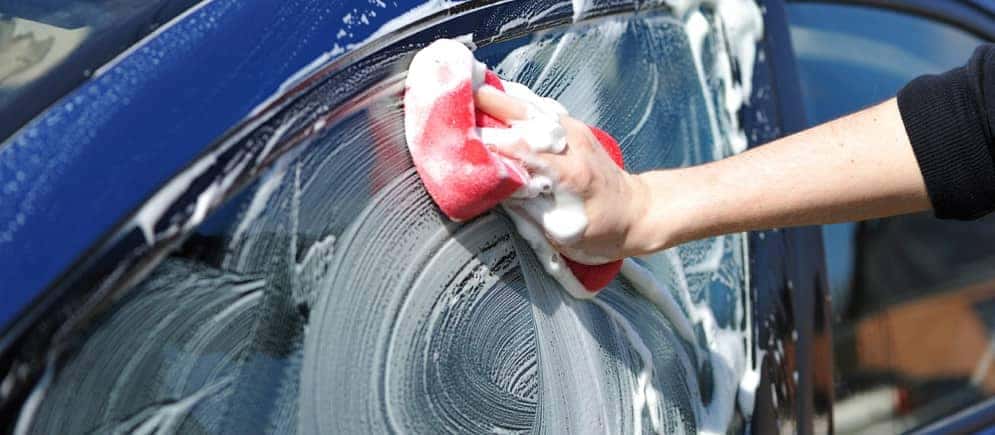 Any Dodge dealer can tell you to take great care of your Dodge vehicle, but we here at Miami Lakes Dodge would to take it one step further.
Let's face it: not all of us have easy access to a professional car wash that cleans our Dodge vehicles for a certain fee. Also, we understand many of our customers are do-it-yourselfers who prefer to wash their Dodge vehicles independently.
Luckily, we have a few cleaning tips for those independent individuals. Take a look at how to get your Dodge vehicle squeaky clean!
Wash It Regularly
It's not a good idea to put off washing your Dodge vehicle. Dirt, dust, and whatever else will build up and become more difficult to wash away if you wait too long. Paint can chip off your car's exterior and require sanding if not washed properly.
Make sure to wash your car on a regular basis to avoid this possibility. Get into a groove of washing your car and make it spotless!
Avoid Household Cleaning Products
When looking for the right cleaning products to wash your car, avoid using household cleaning products like hand soap or glass window cleaner.
These products might take off your Dodge vehicle's protective wax, and you certainly wouldn't want to risk that. Use cleaning products that are dedicated to washing cars and won't cause damage to your Dodge vehicle.
Don't Forget Your Wheels
When you have a dirty hood or windshield, it can be easy to forget about the cleanliness of your Dodge's high-quality wheel. The wheels of your vehicle can pick up excess grease and road tar. When washing your wheels, make sure you use a different sponge.
The other sponge you use to wash the rest of your car may be covered with other filth that could stand in the way of restoring the cleanliness of your tires. Remember: great wheels deserve a great wash.
Don't Wash Your Car When the Body is Hot
It's best that you don't wash your Dodge vehicle when its body is hot, such as when it has been sitting in sunlight for a lengthier amount of time or after immediately you drove it.
Give your Dodge time to cool down before washing it. If you wash it when the body is hot, the water and cleaning product will dry faster, causing spots to form on the body and making washing your car a more frustrating experience.
_ So, if you're looking wash your car by hand, use these tips to your advantage. Ask your nearest Dodge dealer for any more washing tips, and remember to take care of your Dodge! _
Next Post 3 Reasons Why the 1992 Dodge Viper is Still Super Cool