The 2015 Dodge Challenger – An Affordable Muscle Car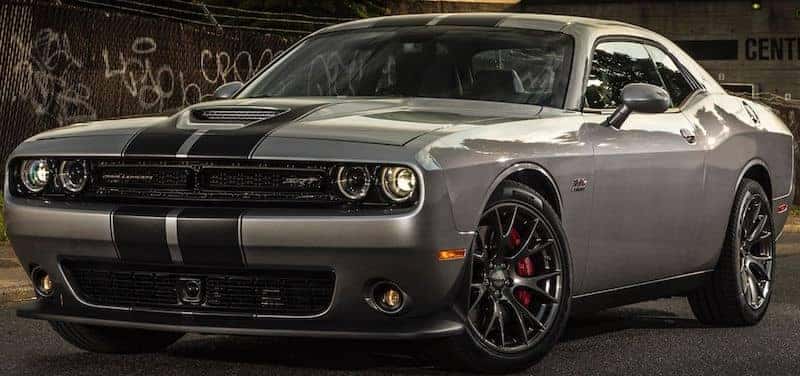 Drivers looking for a muscle car with style and nuance love the 2015 Dodge Challenger . A classic look blended with a modern aesthetic is just what drivers were asking for, and Dodge answered. The 2015 Dodge Challenger has a front end that almost looks like it could be a take on what the past thought the future would be, except the way the cab isn't prominent, but instead is carefully nestled into the Challenger's body, breaks from what the designers of the past would have envisioned.
The headlights of the 2015 Dodge Challenger are small, following the trend of modern automotive design, but the way that lights—when not in use—are a dark opaque color for the inboard lights, and a lighter color for the outboard lights, gives the vehicle a kind of balance unknown to the bigger, rectangular headlights of the past.
Affordability and Power
The 2015 Dodge Challenger has a price point of $26,995, and a lease can be optioned at $269 a month for 42 months. This means that the 2015 Dodge Challenger is within reach of most of the working men and women of the United States, something that Dodge is proud of. But not only is the 2015 Dodge Challenger affordable it's also powerful, not only under the hood but in how it empowers drivers with options. Drivers can choose from the Supercharged 6.2L HEMI SRT Hellcat V8, 6.4 HEMI V8, 5.7L HEMI V8, and 3.6L Pentastar V6—respectively the engine choices start with extreme power and gradually transition to being fuel efficient, although retaining enough power to remain a force on the road.
Safety is Paramount
To the engineers that designed the 2015 Dodge Challenger safety meant more than anything else. That means that the Challenger has front and rear crumple zones to help absorb impact energy—think of it like extra padding, a place for all the kinetic shock to go besides into vehicle occupants. There are also airbags throughout the cabin: advanced multistage driver and front passenger airbags, and also side-curtain airbags on all sides. Not only this but the body and frame were made to be high strength, the engineers opting for extremely strong steel to ensure the vehicle occupants stay protected.
Choose the 2015 Dodge Challenger Now
Don't wait to head to the Miami Lakes Dodge dealership and take the 2015 Dodge Challenger out for a spin. Drivers report that the ride is so smooth they can't imagine driving anything else. We doubt you'll be able to, either.
Previous Post A Tribute to the American Minivan Next Post Dodge Puts Hold on Hellcat, which Gets Hollywood Treatment