'17 Dodge Vehicles Receive 5-Star Overall Safety Rating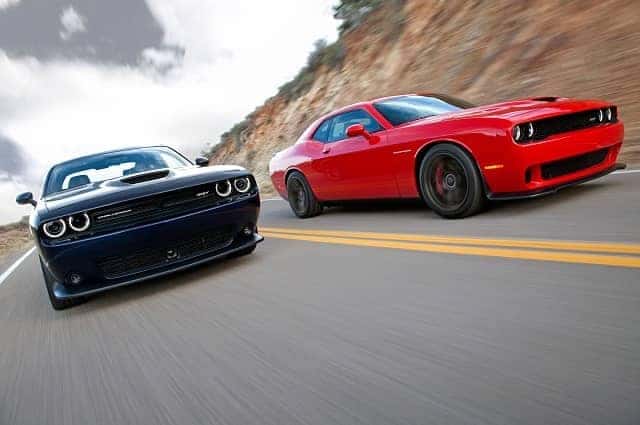 Safety is one of the most important features in a car. Even with the most fuel-efficient engine, or the coolest, smartest technology, without safety, an automobile is a potentially dangerous transportation method. That's why auto manufacturers strive to not only put lots of fancy and alluring features in their vehicles, but they're constantly looking for ways to improve safety. An auto brand that's amping up its safety this year is Dodge.
When it comes to measuring a vehicle's safety, there are two main organizations that the public trusts – the Insurance Institute for Highway Safety (IIHS) and National Highway Traffic Safety Administration (NHTSA). Both organizations deliver safety ratings and sometimes full reports on the safety features of an automobile.
Since 1970, the NHTSA has been a trusted name in rating vehicles on – frontal collision with another vehicle, side impact, and other simulated collisions. The rating system they use is 1-5 stars, with five being the highest. The new 2017 Dodge Challenger surpassed expectations; 60% of its body structure is made of high-strength steel, and with carefully integrated side-guard door beams, all passengers in the cabin can be protected in the event of a crash. The 2017 Charger also received 5-star ratings for each test; NHTSA notes the 35% sale increase of the Charger over the last year due to its availability for Full-speed Forward Collision Warning-Plus. Over 80 safety features are available on the Charger, including Lane Keep Assist.
Safety features available in the 2017 Dodge Challenger and 2017 Dodge Charger are the usual devices, such as traction and stability control, active head restraints, and advanced multistage airbags that deploy with force based on the severity of impact. The Challenger's advanced safety features will return, including Forward Collision Warning (FCW), Blind-spot Monitoring (BSM) and Rear Cross Path (RCP) detection systems.
* The 2017 Dodge Challenger is also turning some heads with its newest model, the Dodge Challenger GT. It will be the world's first and only all-wheel-drive (AWD) muscle-car. For those familiar with AWD, it means that equal force is being applied to all four wheels, for better handling and control while on the road. This is the same award-winning drivetrain found in the Charger. Made for all-weather traction, rain, sleet, snow or shine, the precision and power of Dodge's award-winning 3.6-liter Pentastar V-6 engine will bring to this new model will surely mark the GT as a monument in Dodge lineup history. *
Photo Source/Copyright: 2017dodgechallenger.com
Previous Post Will Dodge Return to the NASCAR Race Track? Next Post Announcing the Dodge Challenger GT AWD!