Why The Chrysler 300C Is The All-American 4-Door Muscle Car – Miami Lakes Automall Chrysler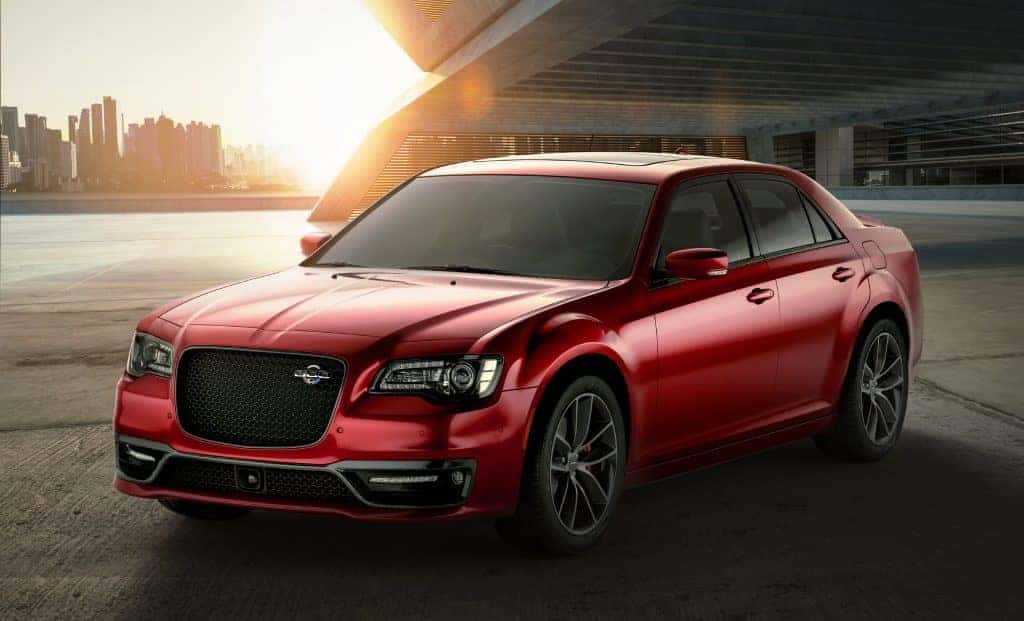 The iconic four-door muscle car, otherwise known as the Chrysler 300C, has had a long history of using its distinctive niche in the luxury performance car market. While this niche is relatively small, as it doesn't even officially qualify as a muscle car, it certainly has qualities that make it hard to tell the difference.
The automaker revived its 300 series in 2004 as a contemporary version of its classic 1950s model. This proved to be an intelligent move for Chrysler, as this high-performance variant quickly gained popularity due to its spacious and comfortable design and overall sportiness.
The New Classic
The classic 300 series began in 1955, and it was during this time these sedans were referred to as "letter cars," starting from A-L. The discontinuation of this series would occur ten years later.
These models were large but powerful cars, displaying the importance of the luxury element and performance. An exhilarating 6.8-liter V8 powertrain powered these cars.
From the start, the first letter car, the 300A, produced 300 hp from a 5.4-liter V8 and 2-speed automatic transmission.
After a few decades, the company's 300M sedan was a funky and fresh 4-door car with an exterior design that was nearly guaranteed to turn heads. This bad boy drove with a 3.5-liter V6 with 255 hp and front-wheel-drive (FWD).
Thankfully, Chrysler decided to give the 300 brand the ultimate rival and bring an ultra-modern version of the letter cars back to life by 2004 with the joint venture of Mercedes-Benz and Chrysler.
This large, 4-door model had design elements derived from the original 300 but updated for the early 2000s and beyond. At the time, the base engine only provided 190 hp from its 2.7-liter V6. All-wheel-drive (AWD) was optional, and the muscle-like car involved some themes from the Mercedes-Benz S-Class and E-Class.
The 300C's Hemi-Powered V8
Promoted as a premium trim level with enhanced performance, the 300C proved to be all that, and the car would share more elements from its ancestors five decades before. These elements include a 5.7-liter HEMI V8 that initially had 340 hp and a four-speed automatic transmission.
Internally, features like electric windows, heated and electric seats, cruise control, climate control, premium hi-fi systems, and others would aid in maintaining the level of opulence that mesmerized the masses, especially those who understood the nostalgia of the 50's letter cars.
The 300 C's Hemi V8 may have the ability to get to 60 mph in close to 6.3 seconds, which sounds like figures of a modern pony car but without the 2-door coupe design.
As one should expect, the Chrysler 300 SRT-8 is set to be on sale during the same time in this first generation of the updated 300 series, using a 6.1-liter HEMI V8 that zooms non 425 hp and 420 lb-ft. While sending power to the rear wheels, the car can zoom from 0-60 mph in just 5 seconds, adding even more street cred to its muscle car persona.
Miami Lakes Chrysler
When purchasing a spanking new Chrysler 300C sedan, be sure to do it at Miami Lakes Automall . We sell a wide range of vehicles from the brand in different shapes and sizes.
Those interested in this model or any other car from the brand can simply view our online new car inventor and chat with a representative for further information.
Photo Source/Copyright: Stellantis Media
Previous Post The 2023 Chrysler 300C Prepares For Its Glorious Exit Next Post Eye-Opening Facts About Chrysler That You May Not Have Known