Why Everyone Needs Apple CarPlay – Miami Lakes Automall Chrysler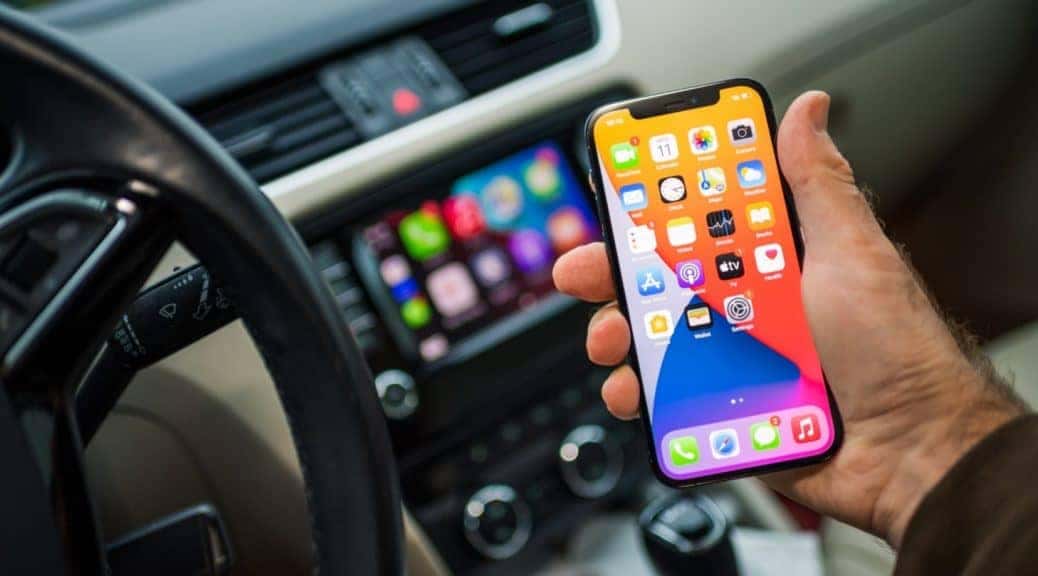 Apple CarPlay is now the go-to system when it comes to optimizing your driving experience in modern cars. The reason is that its interface takes the concept of hands-free technology to the next level, as it allows users of Apple products to have access to their favorite features via the car's (with Apple CarPlay) infotainment system. Therefore, replicating what's on your phone or iPad onto the infotainment screen.
Customizable Interface
Any good infotainment system has an interface that is user-friendly, and the same applies to Apple CarPlay. One can personalize their experience with this system, such as moving their preferred apps to the first eight spots, and the remaining ones to the following screen. Communication apps will likely be the most beneficial to do this type of customization, but entertainment features are still a must-have when sitting in heavy traffic.
Hand-Free Calls and Texts
One of the best reasons to have Apple CarPlay is its safety aspect. It's no secret that distracted driving is the cause of far too many automobile accidents and deaths each year, specifically with 1 out of every 4 car accidents in the United States is caused by texting and driving. CarPlay allows you to make phone calls and read text messages aloud without needing to take your hands off the steering wheel or eyes off the road, as this feature only needs your voice command to activate.
Navigation
Another common feature in modern infotainment systems is navigation. However, if you prefer third-party apps such as Google Maps and Waze, you can still access them through Apple CarPlay. When using Waze, for example, you will be provided with instructions turn-by-turn, as well as other important information like accidents, road obstructions, and more. Users can hear and see navigation instructions, making it much safer when trying to find their way to their destination.
Personalized Entertainment
The average driver will spend about an hour in his or her car, and this is even more frequent for parents of children with extracurricular activities. Therefore, it's almost essential to have some of your favorite entertainment apps at your disposal. With Apple CarPlay, you'll have access to apps like Apple Music/iTunes, Sirius XM, Podcasts and Google Play Music.
Additionally, you can use CarPlay to personalize a radio station containing music that is similar to a particular song that you like. Simply touch three dots on the "Now Playing" menu to find this option.
Why It's A Need More Than A Want
Even though you can technically live without Apple CarPlay, you're missing out on life-changing convenience. As we previously mentioned, distracted driving leads to many accidents and deaths each year, and having a hands-free system can virtually (pun-intended) eliminate this problem. If you care about being a safe driver, having this system isn't just an option, it's a must-have.
Miami Lakes Chrysler
One brand that specializes in family-friendliness and safety is Chrysler, specifically with their 2021 Chrysler Pacifica minivan . This vehicle is filled with safety features and technologies and has AppleCarPlay, along with Android Auto integration on its 10.1-inch touchscreen.
You can buy this award-winning vehicle at Miami Lakes Automall , as well as its Hybrid version at an affordable price. Those who are interested in any of our models can simply view our online new car inventory and chat with a representative for further assistance.
Photo Source/Copyright: Shutterstock via photographer Hadrian
Previous Post A Peek Inside The 2021 Chrysler Pacifica Next Post Everything There Is To Know About The 2021 Chrysler Pacifica Hybrid