Unbeatable Safety Features On The Chrysler Pacifica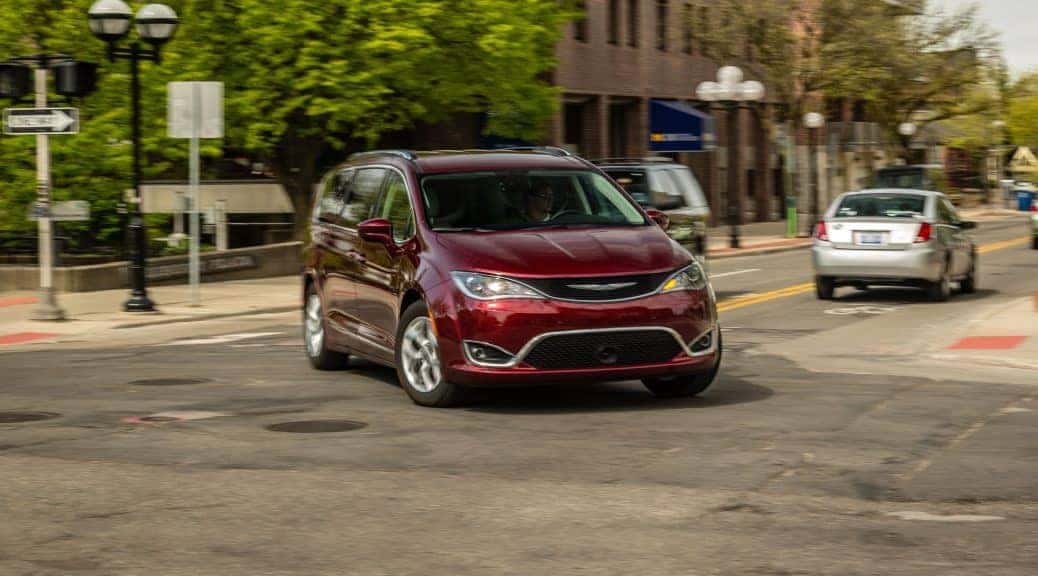 It is really no surprise that the Chrysler Pacifica is loaded with awesome safety features. Not only does the van have a five-star safety rating by the NHSA and is a Top Safety Pick for the IIHS, but it is built to be a family vehicle which means safety is a first priority.
Standard features
The list of standard features goes on and on, but here are some of the most useful features you won't find standard in other vehicles:
ParkView Backup Camera: Yep, a feature that is an add on for most vehicles comes standard with the Chrysler Pacifica. Vans are big vehicles which makes it harder to pull in and out of parking spots, but not with the Pacifica!
*Multistage airbags: As technology evolves so do airbags. When equipped with multistage airbags, the front airbags have two inflator modules and the speed the airbag fills during an accident is determined by sensors monitoring things like speed. This technology prevents airbags from filling too rapidly for smaller collisions or too slowly for high impact collisions. *
Sliding Door warning: Minivan doors that slide with the push of a button is nothing new, but the technology that sounds when a door is in action, is Kids like to play with anything, including doors. This feature ensures the safety of all that may be near the doors or operating the doors.
Available features
Again, the list goes on and on, but these four features are some of the most popular and best optional safety features available for the Chrysler Pacifica.
*Rain sensing windshield wipers: They start when it rains, stop when it stops, and go faster or slower as needed. This is an awesome safety feature to keep you focussed on the road in the rain without having to manually change the speed every time the rain picks up or slows down. *
ParkSense front and rear assist with stop: Not only does this feature warn you when you are too close to an object, person or vehicle, but it stops for you when needed! This is a great extra safety feature for those "in case of emergency" moments. **
Parallel and perpendicular park assist: Yes, this feature is exactly what it sounds like. Let your vehicle take charge and not only guide you into a spot, but actually automatically park for you.
Blind spot and cross path detection: Another great "just in case" feature! Sometimes we miss things, but high tech sensors in your new Pacifica wont miss it and will warn you before it causes an accident.
Interested in this highly safe van for you family? Check out our Chrysler Pacifica inventory at Miami Lakes Chrysler here .
Photo source: Car and Driver
Previous Post Chrysler Town & Country Goes to Big Screen with Halle Berry Next Post The Sesame Street Gang Loves the Chrysler Pacifica