Trunk-or-Treating: Tailgating For Halloween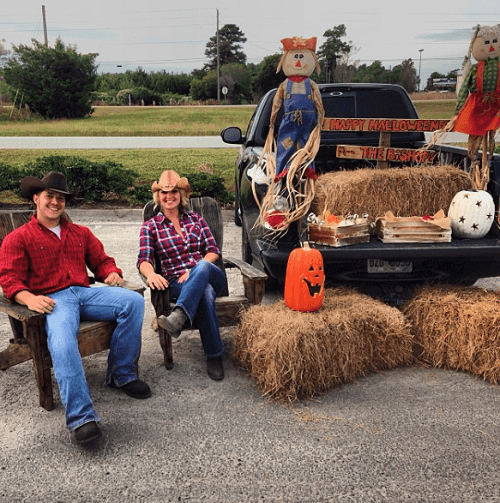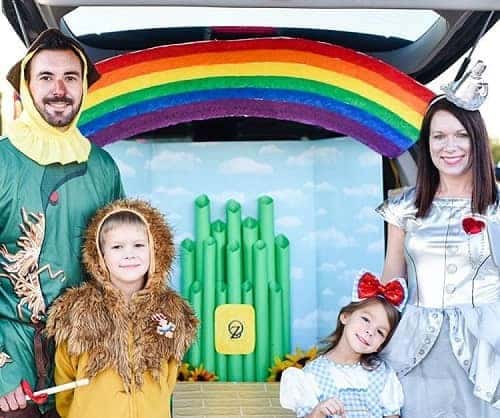 Photo Credit/Copyright: IG @southerneverafter
A perfect alternative, or even an addition, to the many Halloween festivities like the traditional trick-or-treating, "Trunk-or-Treat" is like a tailgating Halloween party. Usually set in a large parking lot, church or school, Trunk-or-Treating turns the trunk of a parents car into their front porch. Families can personalize their decorations just like they would display at home, while kids go "trunk-to-trunk" collecting those yummy candies.
One of the appealing elements about trunk-or-treating, especially for parents, is the safety factor. Rather than your child going door-to-door, they can hop from one trunk to the other and all while staying close to you. Considering that times are currently a bit stressful, added child safety is every parent's first priority. Community-friendliness is another engaging factor to trunk-or-treating. For those families that are new to a neighborhood and/or religious congregation, this Halloween tailgating event is not only an ideal way for the community or congregation to welcome newcomers, but it also allows for opportunities to get together again in the future.
Also, imagine the idea of ONLY having to decorate the trunk of your car rather than your front yard or porch? Instead of worrying where to store all those Halloween decorations, that are most likely squeezed between your Christmas and Thanksgiving decorations, trunk-or-treating allows parents to decorate their trunk only once while allowing them the chance to try something new every year without breaking the bank. Trunk-or-treating really is the perfect way for adults to socialize, but also enjoy all the creative costumes.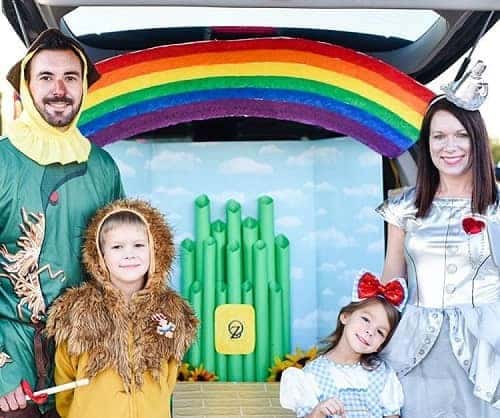 Photo Credit/Copyright: IG @anallievent
So, we took it upon ourselves to break down just how trunk or treating works. Generally, communities and congregations follow the steps listed below to pull-off the best trunk-or-treating event:
It's encouraged to start about a month in advance, in order for the host of the trunk-or-treat event to begin collecting volunteers. Sometimes the parking spaces are limited, so be sure to get in on the fun as quickly as possible!
While the volunteers are buying candy and planning decorations in preparation for this Halloween fun, the host will likely be sending out a sign-up sheet at the location (like a church or school) where it's being held, or online so anyone in the area can join. Trunk or treat is often an RSVP event for the kids – that way there's no risk of running out of candy as the volunteers will know more or less how many trick-or-treaters to expect.
Once the big night comes around, the cars are given specific spots to line up in, separate from the attendee parking lot. They will specifically arrange themselves in an area that the kids can safely run around and ask for candy. Some of the car decorations and displays can be quite elaborate, requiring hours of setup time in advance.
When the kids arrive, that's when the real fun begins. They'll usually be told to go in a certain order and they'll say "trick or treat!" and collect their candy, just like at houses on Halloween night. Some parents are more generous than others but for the most part, they give out more than one piece so the kids will end up with a pretty good amount of Halloween candy. And the parents get to steal a few pieces, of course!
The beauty of an event like this is that it can be turned into a night-long event if Halloween night lands on the weekend. Of course, it's important to stay safe this holiday season and also check your local community calendars or talk to your friends and neighbors to find a trunk or treat event near you. At theMiami Lakes Automall, we offer plenty of cars that are perfect for any trunk-or-treating event. Located in Miami Lakes, FL, check out our entire new car inventory vehicle selection today!
Previous Post For the first time in 11 years, FCA has outsold Ford Motor Company. Next Post Travel Hacks to Help During This Thanksgiving Holiday