We Miss the Chrysler 300 SRT, Let's Review Its Awesomeness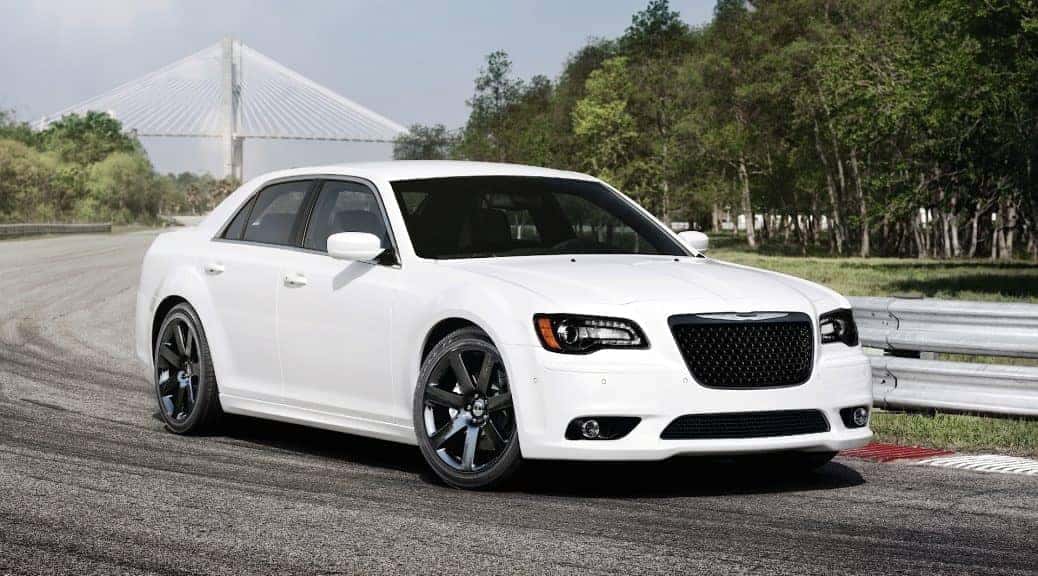 Ever since Chrysler ended production on the Chrysler 300 SRT8 in 2014, the brand has slimmed down their lineup in the U.S., but that doesn't mean the model is long forgotten, in fact, the Chrysler 300 SRT is still available in the Middle East, and customers ask us about it all the time. Here's a look back at the Chrysler 300 SRT8 — we'd love to see it make a comeback.
* A crazy powerful 470 horsepower and 470 lb-ft of torque 6.4-liter HEMI V8 engine. 
* All-wheel drive was an available drivetrain option. 
* An upscale and luxurious cabin with a smooth and quiet ride. 
* Heated front seats and leather upholstery. 
* 20-inch alloy wheels wrapped in performance tires of course.

Piano black cabin accents.
A "touring" sports suspension for extra capability.
A rearview camera for safety and convenience.
Standard Beats by Dre sound system with 10-speakers.
Hand sanded wood inserts throughout the interior for extra luxury.
The 300 SRT8 was amazing and we miss it and even though recent spy photos suggested a Chrysler 300 SRT Hellcat could be coming in the near future, the North American market shouldn't become too eager for a new performance 300 model. If it were produced, the 300 would be equipped with a supercharged 6.2-liter HEMI SRT Hellcat V8 engine and it would produce 707 horsepower, could you imagine?
Follow us on Facebook and Twitter to stay up-to-date on any Chrysler new such as the spied Hellcat as the information is released.
Check out our large inventory of Chrysler 300 vehicles at Miami Lakes Chrysler here .
Photo source: Auto Evolution
Previous Post #Vanlife and Van Accessories For Your Journey Next Post Chrysler Pacifica's Panoramic Sunroof is Perfect for the Fourth of July