Good Housekeeping Named Chrysler Pacifica the 2019 Best New Car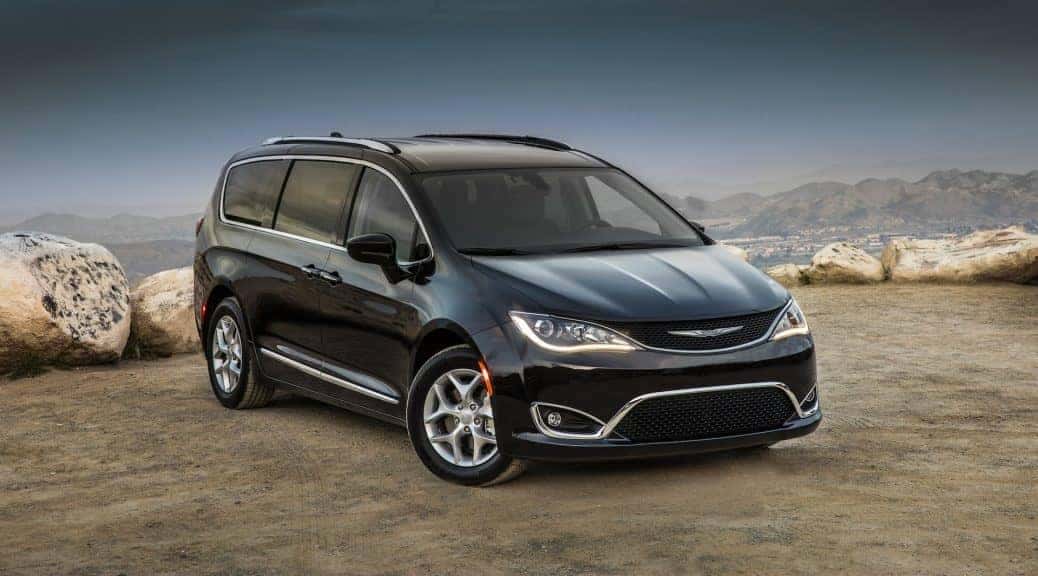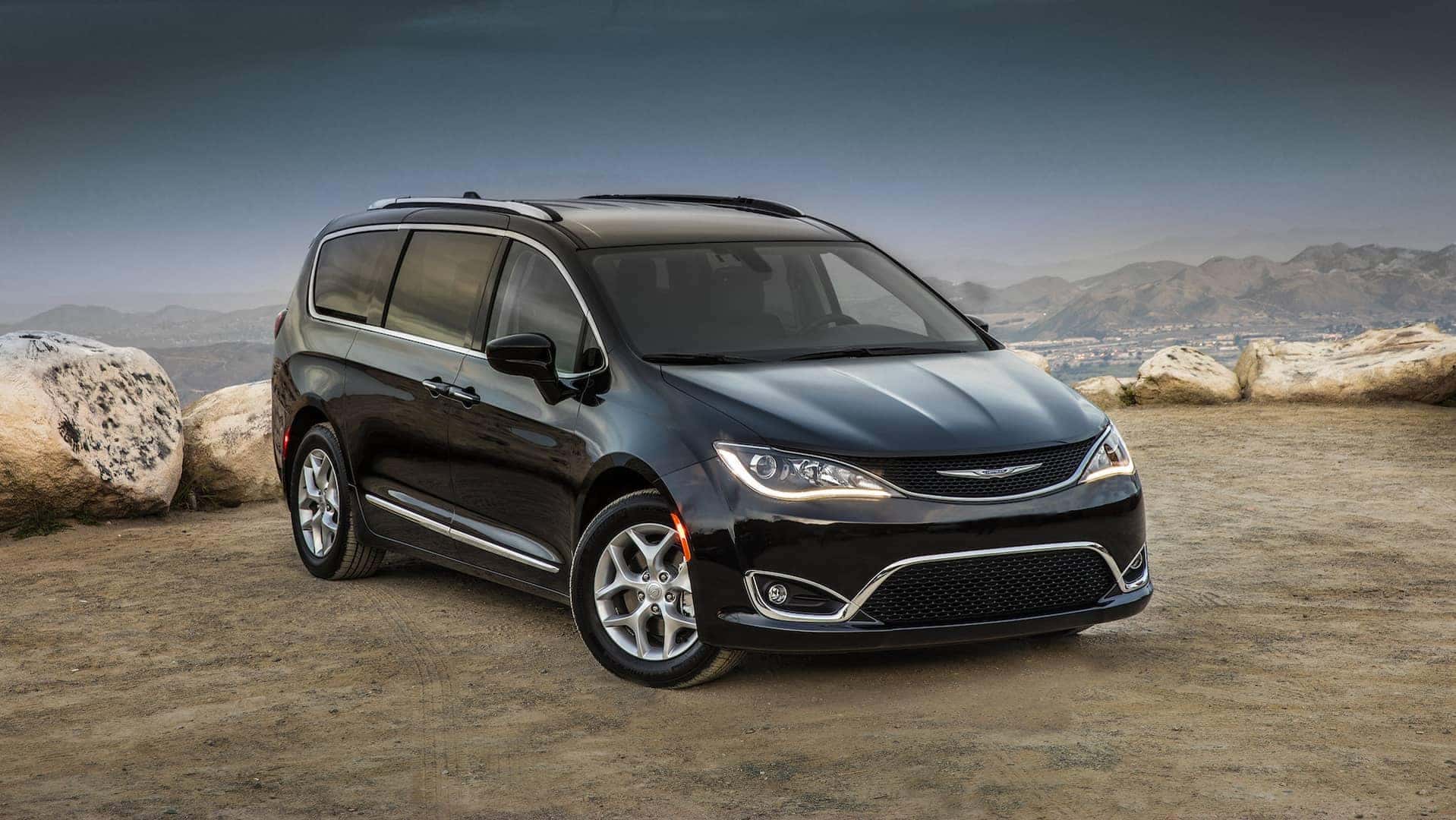 In partnership with Car and Driver, Good Housekeeping named the Chrysler Pacifica the 2019 Best New Car award winner in the Minivan section. The Chrysler Pacifica Hybrid took home the Best New Car in the Hybrid category last year. Two-time's the charm when it comes to Chrysler.
"It's the ultimate family vehicle with all the useful features you want, at an unbeatable value," says Rachel Rothman, Good Housekeeping Chief Technologist & Engineering Director. "It also has tons of bins and cubbies, so everyone has a spot to store their toys and snacks, second-row passengers each get their LCD screen. Plus, the infotainment system is super-easy to navigate," added Laurie Jennings, Good Housekeeping Institute Director & Lead Consumer Tester.
The Good Housekeeping Institute collaborated with Car and Driver to view hundreds of new vehicles and identify the top models for 2019. Good Housekeeping Institute specialist registered more than 5,000 miles on test tracks while evaluating the top priorities drivers find useful in a vehicle: such as safety, handling, value, interior design, onboard technology, and comfort.
For selecting the best vehicles in the market, consumers, engineers, and analysts assess some features as in how easy it is the folding and stowing of seats. It also has storage and trunk cargo space. Bonus points go for innovative technology such as hands-free liftgates.
As the original creator of the minivan, FCA US LLC continues to transform the segment with firsts, with 78 innovations through the first five minivan generations. When they introduced the Chrysler Pacifica and Pacifica Hybrid, FCA US added 37 minivan firsts to its portfolio for an unmatched total of 115 innovations in the segment, including the industry's first plug-in hybrid electric minivan vehicle.
The Pacifica has been the most awarded minivan of 2016, 2017 and 2018. It reinvents the minivan with its bold styling, functionality, and versatility. So what is it about the Chrysler Pacifica?
THE CHRYSLER PACIFICA:
PERFORMANCE: The Pacifica features a V6 engine with a 3.6-liter that produces 287 horsepower and 262 pound-feet of torque. However, a nine-speed automatic transmission is standard. To get the acceleration going, you need to step hard on the gas.
The Pacifica shifts gears feel quicker than its rivals. According to EPA estimates, the Pacifica gets 18 mpg in the city and 28 mpg on the highway, and with the stop-start feature, it offers 19/28 mpg. For a minivan, those are excellent estimates.
HANDLING AND BRAKING:
Minivans are supposed to deliver a smooth and cushioned ride, and the Pacifica presents that. The minivan is poised around winding roads, turns, and corners. Front-wheel drive is standard and with minimal body roll, sturdy brakes and responsive steering it helps to improve the driver's confidence.
PROS: When it comes to the Pacifica, it has its advantages. One of the benefits is how easy it is to transform from people hauler to cargo transport and the material used in the interior design. We've already discussed the styling and functionality, but there's also the convenience, safety, and luxury features that it provides and also it's all-around visibility which is excellent.
INFOTAINMENT:
The Pacifica comes standard with Chrysler's Uconnect infotainment system which includes a 7-inch touch screen, USB port, Bluetooth, Apple CarPlay and Android Auto smartphone navigation, a six-speaker stereo and Uconnect Access which allows for you to remotely start, lock and track your vehicle using your smartphone.
With its many available offerings are satellite radio, KeySense parental controls, two 10-inch rear-seat touch screens, a 13-speaker Alpine or 20-speaker Harman Kardon audio system, a built-in vacuum, a rear-seat DVD player, a 4G Wi-Fi hot spot, and an upgraded Uconnect system with an 8.4-inch touch screen and navigation. The vehicle offers something for everyone, but the main attention-holder is the centerpiece of its technology which is the Uconnect infotainment system. Its active touch screen and tangible menu layout help make it one of the best methods in its class.
2019 CHRYSLER PACIFICA SAFETY FEATURES:
The Chrysler Pacifica in its safety features offers Driver, Passenger, Front Head, Rear Head, and Front Side Air Bag. It has 4-Wheel ABS, 4-Wheel Disc Brakes, Brake Assist, Electronic Stability Control, and Daytime Running Lights. Also included are child safety locks, traction control, and blind spot monitoring.
You can search the inventory of Chrysler Pacifica's at Miami Lakes Automall . Make sure to stop by for a test drive and see if this model and make is the car for you.
Photo Credit: motor1.com
Previous Post New Chrysler Pacifica May Be An All-Wheel-Drive Next Post Waymo's Self-Driving Car Program Adds a Plant in Detroit, Michigan