Fiat Chrysler Takes on Robotaxis with Tech Company AutoX – Miami Lakes Automall Chrysler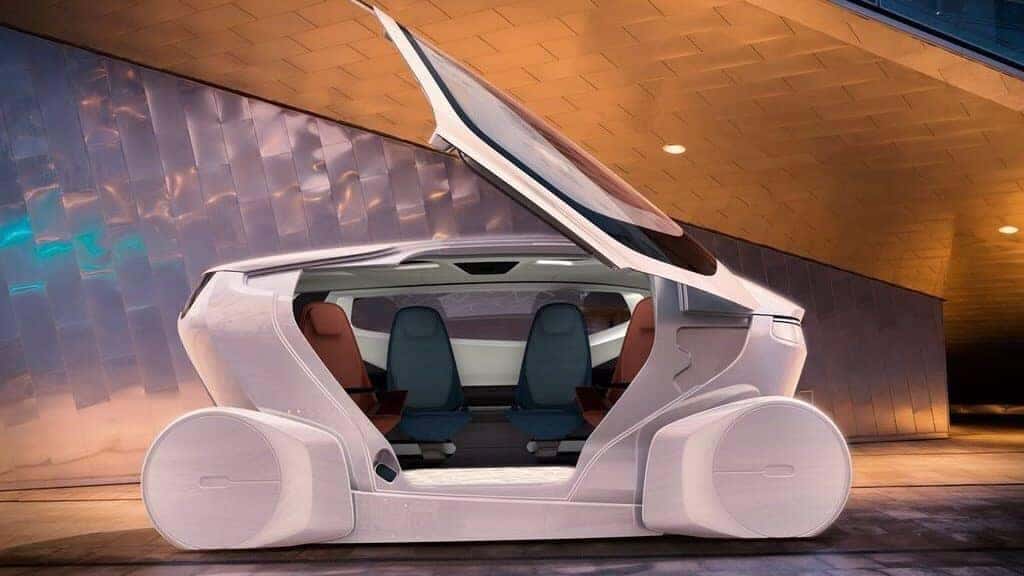 AutoX and FSA Partnership
Fiat Chrysler establishes yet another partnership with AutoX, a startup self-driving car technology company. AutoX, which is backed by the multinational conglomerate company Alibaba, plans on rolling out a number of autonomous taxis in China and other countries in Asia.
According to AutoX, a slew of Chrysler Pacifica vans be utilized as part of a service to the public in China early this year. Passengers will be able to make use of a mini-program called WeChat and other apps in China that give them the ability to summon his or her robotaxi to take them to his or her desired destination.
AutoX is currently based in Hong Kong as well as San Jose, California; Public rides were offered in downtown Shenzhen by early 2019. Additionally, AutoX formed a partnership with Shanghai to launch 100 of its robotaxis in order to pilot a number of vehicles there.
According to Jianxiong Xiao, CEO of AutoX, the next challenge is to remove the safety driver and go truly driverless. "Getting hardware ready is a crucial step towards this goal," he said. The partnership with FCA will help it get there, according to the company.
"Achieving completely driverless operation needs a very reliable vehicle platform with full redundancy of the vehicle's drive-by-wire system," said Xiao. "This level of redundancy is still new and rare in the auto industry. The Chrysler Pacifica platform has proven trustworthy for driverless deployment."
Sometime this year, AutoX will showcase the Chrysler Pacifica minivan at the CES (Consumer Technology Association). This new autonomous vehicle has state of the art features such as solid-state lidar sensors, a number of high-definition cameras, blind-spot and lidar sensors. It might be safe to say that we're definitely entering the age of The Jetsons!
Another dynamic feature included in the self-driving Pacifica is a vehicle control unit, the XCU. This technological component powers and integrates the self-driving stack, including lidar and radar sensors, into the vehicle. According to the AutoX, the XCU has faster processing speed and provides for computerized capability, making it more than ideal for tackling tough courses and complicated scenarios as it navigates the city streets of China.
"There are a lot more cars, pedestrians, bikers, scooters, and moving objects on the street, many of which are not following the traffic rules," COO Zhuo Li said in a statement. "Due to the fast development speeds in China, construction and reconstruction can happen overnight. The streets can look completely different in the morning, afternoon, and at night. This requires our system to process faster and extremely accurate to recognize and track each object to guarantee safety."
Fun Facts About Autonomous Vehicles
_ The Idea of Self-Driving Vehicles Isn't All That New _
The concept of relying on autonomous vehicles isn't exclusive to the digital age. In 1939, at the World's Fair in New York, General Motors Futurama exhibit included driverless technology. Despite this, autonomous vehicles still had ways to go (and still do).
_ Self-Driving Features Are Already Present In Modern Cars _
Its quite possible that the car you are currently driving already has some self-driving components, specifically through safety features. For example, a 2019 Chrysler Pacifica currently has autonomous features like the Adaptive Cruise Control with Stop and Go, which automatically accelerates or brakes to keep one's vehicle at a safe speed behind other cars ahead.
_ Potentially Save $1000 On Car Insurance _
It's estimated by the insurance company, MetroMile, based off Google's no-fault history, that the annual car insurance for an autonomous vehicle will only cost $250. Director Jason Foucher adds to this, saying that in a future where all vehicles on the road were fully autonomous, the car manufacturer would likely offer blanket product liability coverage, with the cost of insurance, repairs and warranty included in the purchase or lease price.
2020 Chrysler Pacifica Touring
With the 2020 Chrysler Pacifica , you also have the opportunity to get a feel of self-driving features such as with Adaptive Cruise Control as well as other safety gadgets like blind-spot monitoring, rear cross-traffic alert, a rearview camera and parking sensors.
Miami Lakes Automall is currently selling the 2020 Pacifica with a price range between about $33,000 to $42,000, (plus destination fee). If you are interested in this particular model, please visit our website to view all of our new and used car inventory or chat with a representative.
Photo Source/Copyright: Tech Crunch
Previous Post Fiat Chrysler May Get A New Name For The New Year Next Post The 2021 Chrysler Pacifica Shows That Its Hot Stuff In The Windy City