The Chrysler Pacifica – A Perfect Moving Van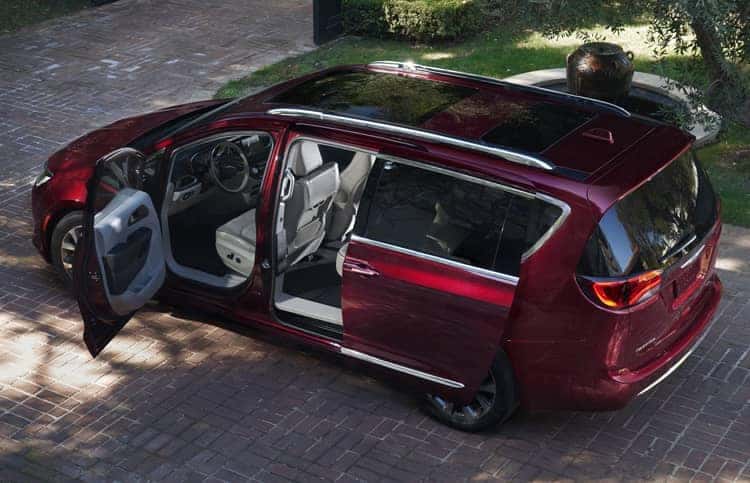 *
*
Moving to a new home? Helping your college student move into their dorm or apartment? Don't spend money on a moving truck, just use your Chrysler Pacifica. The Chrysler Pacifica comes standard with the Stow 'n Go seating system in the second- and third-row seats and the storage system makes it so easy for users to clear out the seats and turn the back of their vehicle into a huge space for furniture, boxes and anything else! How easy is it? There are literally two steps!
Steps:
Stow the seats – Create a flat surface for your items by stowing both the second row and third row seats. The second row completely folds into the ground with a push of a button! Plus, you don't even have to move the floormats. The third tumble into a cargo area with just the pull of a strap. With these seats down, the Pacifica allows for up to 140.5 cubic feet of space when both rows of seats are stored and that is plenty of room for a mattress, couch, TVs and moving boxes.
Load up – Now it is time to load up! Don't worry if the cargo blocks the view of the rear. The UConnect system's multi-angle camera available with UConnect will help navigate you through tight corners and back into the spot when you are ready to unload. Convenient doors and liftgate trunk are options as well! The doors will open hands-free by motioning your foot under the sensor, and the trunk by push of a button (on your keys or inside the vehicle).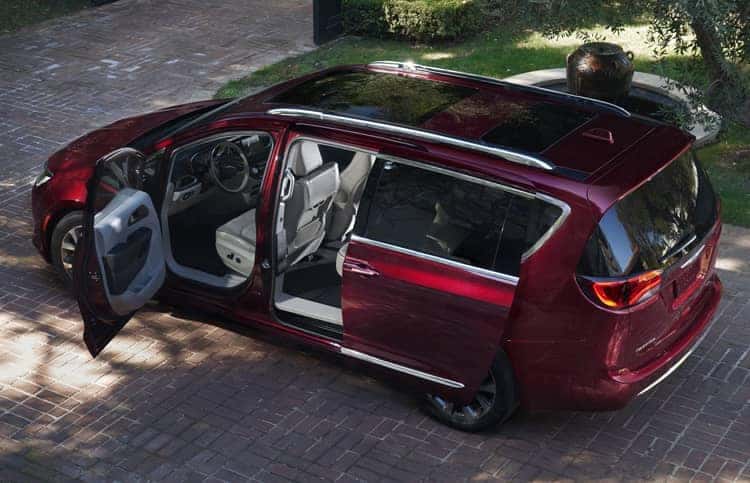 Need a Chrysler Pacifica? Check out our inventory at Miami Lakes Chrysler here !
Photo source: Cars.com/Days of a Domestic Dad
Previous Post 4 Reasons to Buy a Chrysler Minivan Next Post Changes to Chrysler's 2018 Lineup