Chrysler Pacifica Hybrid + Waymo = Self-Driving Vehicles
*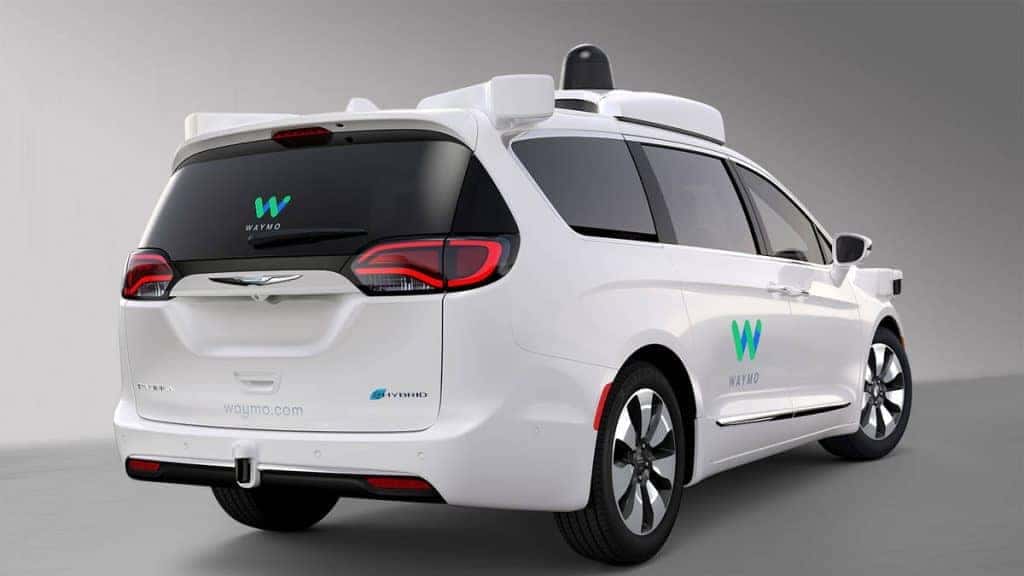 *
First we were impressed by the Chrysler Pacifica, then we were very impressed by the Pacifica Hybrid, and now we are even more impressed with the Pacifica Hybrid autonomous vehicle. Yep, FCA has partnered up with Google's self-driving team, Waymo, to build a fleet of self-driving Pacificas.
So far, there are not too many details about the new vehicles or future plans, but here is what we do know.
At the moment, we know that the project consists of 100 units and one of them was displayed at the 2017 North American International Auto Show.

We also know that the self-driving Pacificas are built on the Pacifica Hybrid platform, so not only are they self-driving minivans, but they are also very fuel efficient and environmentally friendly.

Waymo's CEO also announced that the self-driving Pacifica will be hitting the streets at some point in 2017!
Update!
The California Department of Motor Vehicles recently released its annual autonomous vehicle disengagement report and it looks like Waymo has been busy with their self-driving fleet.
According to the report, Waymo's self-driving cars have logged more than 2.3 million miles, and more than 600,000 miles were on public roads. And of all those miles, Waymo's rate of safety-related disengages fell from 0.8 per thousand miles to 0.2 per thousand miles in 2016.
From the looks of it, Waymo's self-driving cars are getting better, more advanced, and safer, which could mean they will be "street-ready" sooner than we thought.
Keep following us for more details! For now check out our awesome lineup of Chrysler Pacifica vehicles here , and keep an eye out on the inventory for the hybrid model, coming before you know it!
Photo source: Auto Week
Previous Post Happy 80th Anniversary to Mopar from Miami Lakes Automall Next Post Chrysler and BraunAbility Created a Wheelchair-Accessible Pacifica