Chrysler Is Still Alive and Electrified – Miami Lakes Automall Chrysler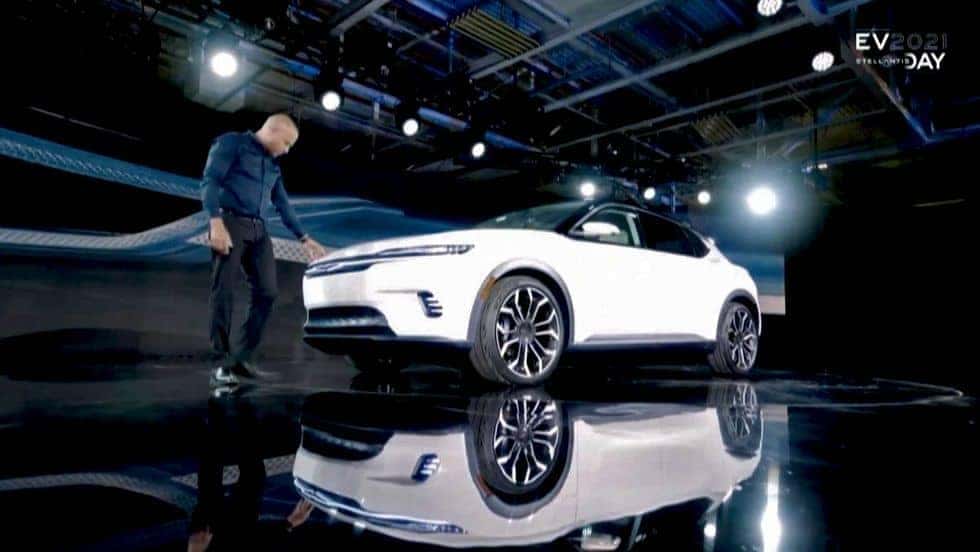 Last month (July 2021), Stellantis hosted Electric Vehicle Day, and it was during this event where they presented a thorough electrification strategy. Class-leading vehicles were also showcased, like the electric Ram 1500, Jeep Grand Cherokee plug-in hybrid, and electric Dodge muscle car. The automaker also made sure not to leave its wild-card subsidiary out, the Chrysler brand .
The multinational automaker gave viewers on the webisode a sneak peek at their plans with some images of their Chrysler premium EV concept that is constructed upon the group's STLA Large platform, while also detailing some of its plans.
At the current moment, Chrysler only has a trickle of models available in the North American market, such as the award-winning Pacifica minivan and the iconic 300 sedan. However, Stellantis's CEO, Carlos Tavares commented earlier this year that the subsidiary would play a significant role in the manufacturer's portfolio from this time on.
For quite some time, Stellantis has been constructing an SUV-shaped vehicle, deriving a bit from cars such as the Java and Portal concepts. From the outside looking in, it seems that there is some promise for Chrysler's future, which we can thank the parent company's announced electric revamp.
Exterior
The electric contraption, which was introduced by Chrysler's Chief Design Officer Ralph Gilles, seems like the vehicle is already in pre-production rather than a simple design piece, which could mean that the wait for this vehicle may not be that long from an official reveal and eventual release.
Its long and thin LED headlights interlocking with a top grille and Chrysler wing was an athletic look to it, while the larger lowered grille hardly looks like a grille at all and more like a visual piece.
The side view has a hint of intensity and a sporty touch, with certain features like the floating roof design, fused door handles, and large, two-toned wheels. We don't see much of anything from the rear, but we can deduce that there is a sloped back end and horizontal tail light lights, which are tasteful choices. Gilles said that Stellantis design studios have been working on the STLA Large platform and the cars derived from it for quite some time.
Interior
Moving indoors, we see high-tech this and multimedia that, even more so with the number of digital displays. The center dashboard is the largest of all fixed devices, corresponding with the fully digital instrument panel placed behind the steering wheel. Passengers in both the front and rear will have large screens at their disposal. Extra features in the front include a rotary shifter, dual cup holders, a flat bottom, and top steering wheel, a steering wheel with flattened top and bottom, as well as contoured seats.
Performance
We've also learned that the vehicles on the STLA Large platform will have batteries that range from 101 to 118 kWh. It's estimated that the range will reach up to 500 miles in the ideal scenario. This platform will also be compatible with two electric drive modules or EDM, with one having outputs that range from 125 to 180 kW, while the other ranges from 150 to 330 kW.
When Will We See The Production Model?
We still don't know about a specific release date. On the other hand, the company did make a declaration that in the year 2024, we should expect a major electric revolution. If this Chrysler model is released, it may get the moniker ATLANTIC, since Stellantis filed a trademark for the application name in 2020, which is still pending.
Miami Lakes Chrysler
While Chrysler still may have ways to go before its concept finally makes it to dealerships, the company still has its incredible Pacifica Hybrid at its disposal, which you can purchase at Miami Lakes Automall .
Those who are interested in this vehicle or any of our other vehicles can simply view our online new car inventory and chat with a representative for further assistance.
Photo Source/Copyright: Stellantis Media
Previous Post The Chrysler Pacifica, Jeep Grand Cherokee, and Ram 1500 Are Awarded For Giving You The Ultimate Satisfaction Next Post The 2021 Chrysler Pacifica and 2021 Jeep Wrangler Make It To Autotraders List of Best Cars For Dog Lovers