The 2021 Chrysler Pacifica and 2021 Jeep Wrangler Make It To Autotraders List of Best Cars For Dog Lovers – Miami Lakes Automall Chrysler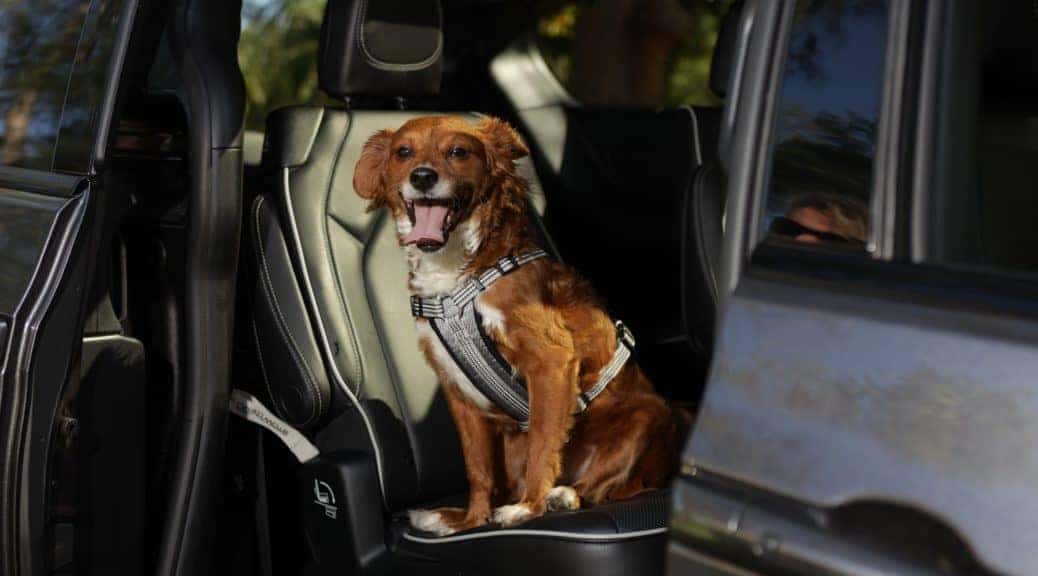 For the third year in a row, car site, online car marketplace, Autotrader is acknowledging the 2021 Chrysler Pacifica and 2021 Jeep Wrangler by putting them on their list of 10 Best Cars for Dog Lovers.
This honor was given this week, on Aug, 23, as Autotrader revealed its list for 10 Best Cars for Dog Lovers. Since there are many families who prefer to travel by road during their vacation, the online retailer is ever helpful to owners who are looking for a car that provides comfort, durability, and overall convenience for their family members, and their hairier ones.
"Dog lovers tend to bring their furry buddies everywhere with them, so it's a real decision-making factor for many shoppers when they are considering which new car to buy," said Brian Moody, executive editor for Autotrader. "Whether you tend to bring your pet along for everyday errand running or you regularly take your dog on long trips, it's important to consider your canine companion and which related features are important to you while car shopping."
The Pacifica minivan isn't too shy when it comes to recognitions such as these. In fact, this Chrysler vehicle is actually the most awarded minivan over the last five years with more than 155 honors and industry accolades. Likely contributing to this factor is the brand's unique Stow 'n Go seating, which enables seats to fold into the floor to increase storage space, thus more room for your pet-friendly essentials. Extra features for your furry friend includes the FamCam interior camera, which lets occupants in the front seat monitor happenings in the rear, and even zooms in if they desire.
Then, the fun and fabulous Jeep Wrangler isn't just the bee's knees when it comes to off-roading, it's also the preferred choice for pet lovers. This is due to available features such as the Sky One-Touch Power-Top and the new Sunrider Flip Top for Hardtop, which allows drivers and their four-legged critters to enjoy the fresh air whenever they'd like. However, for owners who prefer something a bit more tranquil, Stellantis is offering its first electric 49-MPGe Jeep Wrangler 4xe, which has even more off-roading capabilities but without the off-roading noise. On top of this, new for this year are even more Wrangler trucks to choose from, including the latest Jeep Wrangler 392 and Xtreme Recon Package with 35-inch tires coming hot off the press.
Mopar, the parts, service and customer care division of Chrysler has accessories available to act as a companion of these accommodating features of both the Pacifica and the Wrangler. Pet owners can select equipment ranging from a lightweight Mopar pet kennel to all-weather floor mats and cargo mats.
Miami Lakes Chrysler
Don't just take our word for it! Miami Lakes Automall carries a wide range of vehicles from Stellantis, including that from Chrysler, with its Pacifica vehicle and even its 300 sedan. Those who are interested in any of our models can simply view our online new car inventory and chat with a representative for further assistance.
Photo Source/Copyright: Stellantis Media
Previous Post Chrysler Is Still Alive and Electrified Next Post The Best Family Features of The 2021 Chrysler Pacifica