Chrysler 300 Ups Its Game With New Package Options – Miami Lakes Automall Chrysler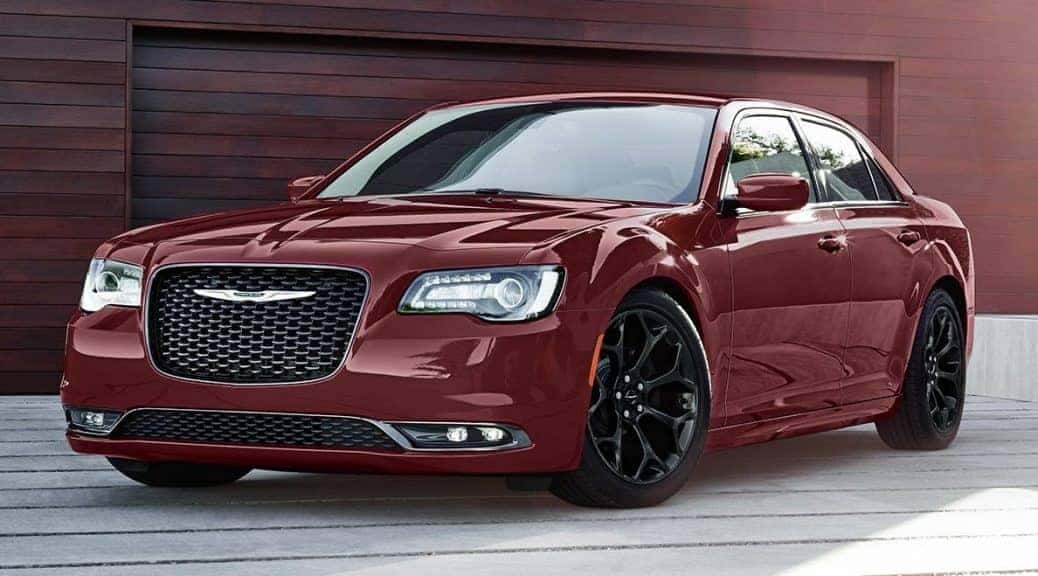 Fiat Chrysler aims to keep its 300 model in the limelight by providing new color, price and package options. Since sales for this Chrysler vehicle have bottomed out at 29,213 U.S. deliveries in the last year, some critics are saying that its time to put the model into retirement. In spite of this, Chrysler is sending a message that there's still some fight left in the ol'roaster and apparently thinks that its disappointing loss isn't a good enough reason for the automaker to abolish the age-old tradition of trying to entice a few more customers with new upholstery and different badging styles; both of which will be available for purchase this year, along with the required paint updates.
Chrysler's sedan also sees price increases nearly widespread. Some will barely notice the difference in most rear-drive trims, while all-wheel-drive models add on an additional $250-370 against last year's pricing.
For those looking for the biggest discounts, it may help in trying to find holdovers from the 2019 model year.
It was reported by Mopar Insiders about Chrysler's new Sport Appearance Package, and since then, it has emerged on the brand's website for an added $1,495. It includes the black 300S grille, 20×8-inch Black Noise Aluminum Wheels black headlamp bezels, darker badging and some black intensification on the exterior. If you don't like black, there is a similarly priced chrome appearance package that is the polar opposite.
Furthermore, the 300 model is supposed to get a Red S Appearance Package that accessorizes with all the darkened bits from the Sport Appearance Pack (with a red insert on the Chrysler logo) and makes way for an exceptional Red Radar interior. It has not yet been established on Chrysler's website yet, which indicates that the company may be saving it for later in the year when the rest of the new paint colors are released.
The color Frostbite, which is already offered on Dodge's Challenger and Charger, has been included in the 300's central lineup of colors for this year. It is an attractive, teal Sapphire type of shade, which is available now, but it doesn't come at a premium. It will be succeeded by colors (later in availability) Amethyst and Canyon Sunset, which both aid in giving the model a paint listing that brings the nostalgia of the late 1990s. Maximum Steel and Ceramic Metallic will both be done away for this year, but you can still get the 300 in Silver Mist and Granite Crystal Metallic. According to Mopar Insiders, the new red interior will be congruent with all paint options with the exception of Frostbite and cost has an added price of $300.
Surprisingly, the FCA has already shown photos of the new content, so now it's certain its in the works. If you're set on getting the Red S Appearance Package you should check with your dealer. The price for the 2020 Chrysler model has a starting price of $29,590, (plus destination fee) with the finest-trimmed 300 C entering at $41,995 (not including options).
Miami Lakes Automall
At Miami Lakes Automall , we sell plenty of cars that are family-friendly and have the latest features, more specifically the Chrysler 300. Those who are interested in any of our models can check out our Chrysler inventory and chat with an online representative for assistance.
Photo Source/Copyright: Chrysler
Previous Post The 2021 Chrysler Pacifica Shows Off Next Post The 2020 Chrysler Pacifica Hybrid Is Anything But Limited