Chrysler 300 Celebrates 60 Years By Saluting Their Drivers – Miami Lakes Automall Chrysler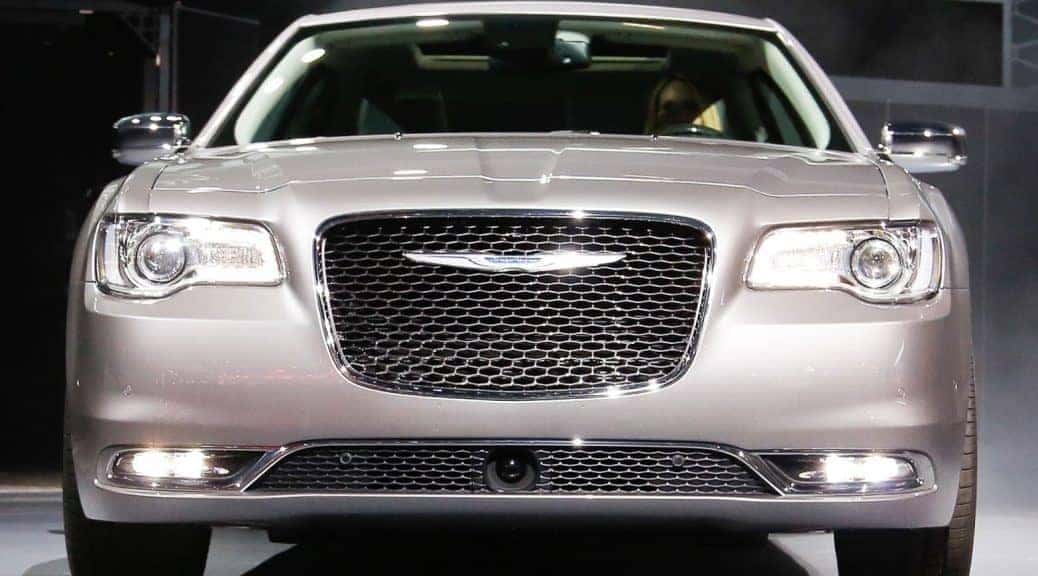 As Chrysler's 300 turns 60 this year, they took to advertising to show their appreciation for their loyal customers. In a sixty second television commercial that aired from April thru June, Game of Throne's favorite, Peter Dinklage narrates a dramatic piece honoring the American entrepreneur.
Also featured are small business owners, self-employed contractors, artists and designers who exemplify the hard work and determination it takes to rise to the top. Being as the campaign ran from April through June, you may have missed it, but please do watch it. If you've any appreciation for Peter Dinklage, the stunning Chrysler 300 or sixty seconds of drama, you will undoubtedly be glad you watched it.
The American Entrepreneur
Just as Miami Chrysler is inherently American, hailing from Detroit, so are all its falls and rises to glory. It has persevered through the economic downfall, it has triumphed to be an American automotive leader, still.
Celebrating the entrepreneurial spirit is part of the American experience. Rising and falling and getting back up again every time until greatness and success is achieved are part of what makes Americans so great.
Who better to understand such greatness, such trials and fortune than Chrysler's 300? Its rise and fall has been well documented, but still you carry on. You don't give up till you produce the vehicle that it is today. Such a vehicle that has been envisioned, sculpted, manufactured and produced in America, in Detroit.
"The Kings and Queens of America"
Without noticing right away, you may think these are actors in the commercial. They are not. They were approached about being a part of Chrysler's ad campaign for a very specific reason. They are the entrepreneurs, the rule breakers and the rule makers; like Dinklage says, "the kings and queens of America".
Featured in the campaign are Becky Hammon who is the first full-time female NBA assistant coach. Alexis Ohanian, Reddit cofounder. Shawn Williams, martial arts instructor and studio owner. Caroline Styne, restaurant owner. Nolen Niu, furniture designer of Nolen Niu Inc. Mercedes Yvette jewelry designer at the GIlded Fox, Lynn Le, founder of sportswear company Society Nine, Avi Brosh and Andrew Sasson both who are hoteliers and Smith Henderson who is a novelist.
These are the examples of the kings and queens of America. They are the bold, physically strong and aggressive people who won't back down and keep going till they get to the top. They are the embodiment of the Chrysler 300. At 60 years, this is quite impressive, but it's certainly not about to let something as ever changing as age hold it back.
American Ingenuity
Highlighting six generations of American ingenuity, Chrysler spared no expense when outfitting the 300. Offering nothing but the best in performance, aesthetics and technology. Bold color schemes inside and out, chrome accents, perfectly sculpted curves, and advanced lighting contribute to the exceptional appearance that does feel fit for royalty.
Nappa leather interior feels luxe and rich while the updates to the instrument panel, driver display screen and show off advanced technology which is also highlighted in the safety features that reinforce the protection of the vehicle and passengers inside.
_ It looks regal and it feels superior. _
Supreme Safety Technology
Chrysler understands that safety is paramount to potential drivers. With safety features being constantly improved upon, the 300 compromises nothing but gives everything back to the driver to assure the utmost in safety and technology is being delivered.
Offering two safety packages, both providing innovative technology in safety and security. Surrounding passengers with peace of mind and protection while aiding the driver with better vehicle control and maintenance support, Chrysler has packed in 80 options of state-of-the-art safety features.
The Trims
True to Chrysler, the 300 gives a performance that is worthy of its American made status. Coming available in four trims, each goes a little further to fully express how Chrysler has once again, outdone themselves with American engineering. The Limited, 300S, 300C and 300C Platinum. In RWD, all models share the same fuel economy of 19 mpg city driving and 31 mpg highway driving. In AWD those numbers lessen by just a bit at 18 city/27 highway mpg.
The 5.7L V8 HEMI MDS VVT engine is available only in the top three trims and only in RWD, while the High Speed engine controller is available only in the in 300S and Platinum models.
The Limited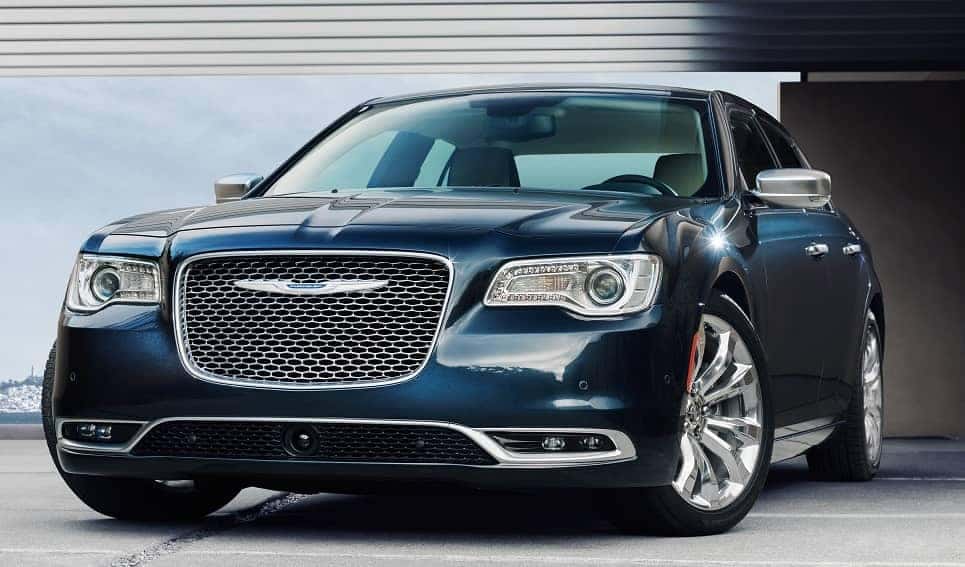 The Limited 300 comes standard with an award winning 292 horsepower, 3.6L Pentastar V6 engine. The TorqueFlite 8 speed automatic transmission with Rotary E-shift offers seamless transition. Redesigned interior with heated 8-way power leather trimmed front seats, a customizable 7" Driver Display infotainment center promotes safe driving while providing convenience to the driver. An 8.4" touch screen connects immediately to Chrysler's award winning UConnect on board infotainment system.
_ The simple sophistications of this original American classic start at $31,695. _
The 300S
The 300S triggers the athlete in us all. With an appearance that is both sportier and aggressive in stance, the 300S has a fresh appeal inside and out. Sitting on hyper black 20" cast aluminum wheels with blacked out exterior and interior accents offers a bold contrast to the smooth curves of the body. Offered exclusively to Chrysler, the BeatsAudio system pumps out crisp, clean and clear sounds by providing 10 premium speakers and a subwoofer. BeatsAudio lets you experience the music as the artist intended.
While enjoying the sound quality, why not lean back and fully sink into the striking leather trimmed seats highlighted in blue and black. T he 300S shows up like a true athlete offering more power with 300 horses running this engine.
Giving the best performance every time and never tiring, the S is available for $35,070.
The 300C
While some don't need to show off, but do just by showing up is why the 300C exists. Being a bit more posh, the C model rides along on 18" polished trimmed wheels with tech silver polish. The driver and front passenger experience the best in comfort with heated and ventilated front seats while even the back seat passengers never have to worry about cold winter drives as their seats are also heated.
A heated wood and leather wrapped steering wheel ensures your hands will never be too cold and adds the perfect finish that reminds you Chrysler is looking to take care of you. Coming standard in this model is the dual pane panoramic sunroof allowing the natural sun to shine through providing natural heat and lighting and contributing the overall ambience. Also offered in this model is the Harman Kardon Audio group which provides premium sound quality by providing 19 speakers and subwoofer.
_ Celebrating superior quality and craftsmanship, the 300C comes in at $38,070. _
The 300 Platinum
The Chrysler 300C Platinum is the top trim level offered. Nothing short of exceptional in quality and performance, it really is the luxe that makes you feel like you're being pampered every time you step into your car. LED taillights and chrome outlined exhaust pipes add the perfect amount of sparkle so that you can't help but watch it take off into the distance.
Deep quilted premium Nappa leather seats are perforated for both head and ventilation. Poltrona Frau leather cover the instrument panel, door panels as well as center console surrounds you. Hand-sanded wood accents are both inviting and welcoming. Multifunctional steering wheel proves convenience can exist without having to compromise safety by taking your eyes off the road.
_ Experiencing the absolute best in exceptional performance and extreme comfort is still competitively priced at $42,395. _
The Accolades
Because Chrysler redefines American engineering, quality craftsmanship and supreme sophistication, it should be no surprise that the Chrysler 300 is already the recipient of many awards and has received many accolades.
In a review by Ward's Auto, they exclaimed "In a world overpopulated by giant SUV's, the Chrysler 300 Platinum reminds us how glorious big sedans can be."
The Chrysler 300 has been named in Ward's Top 10 Best Interiors for 2015. The Texas Auto Writers Association named it the "Car of Texas" for 2015. The 300 is the top pick by AAA for Full Size Sedan segment.
Previous Post The Evolution of Chryslers' Town and Country Next Post New SUV and Minivan Hybrids Soon Arriving at Miami Lakes Automall