Big Changes For The 2022 Chrysler Voyager and Pacifica – Miami Lakes Automall Chrysler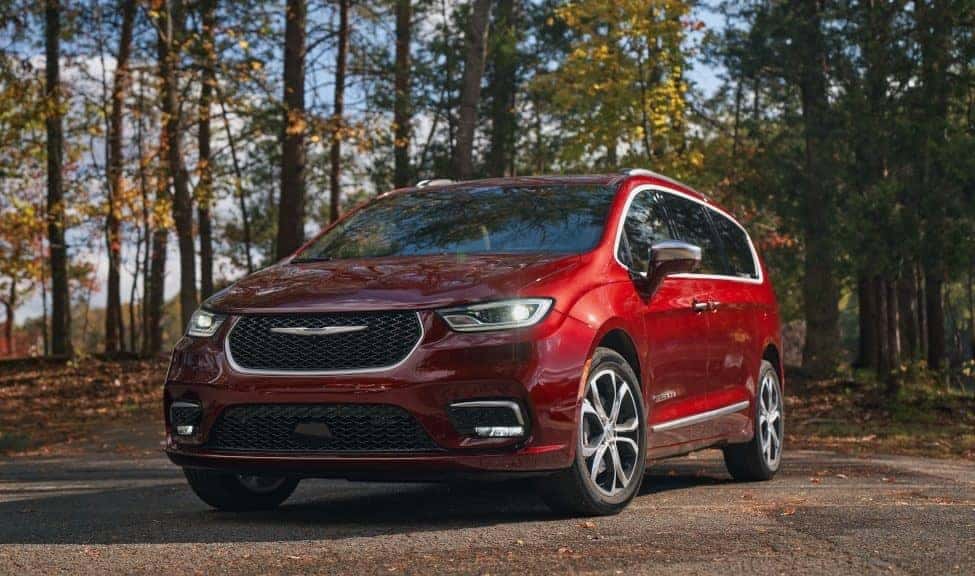 It's no secret that SUVs have taken over the car market in recent years, giving sedans and coupes a run for their money. However, what some may not realize is that minivans are nearly just as popular these days, particularly this year, as it's become among the most prominent vehicles sold in the American market this year. This is somewhat expected, given that automakers have stepped up their game and have transformed your granny's ol' station wagon to the charming and opulent cottage on wheels.
One automaker in particular always sets the standard of what it means to be a luxurious minivan is Chrysler, with its Pacifica . It's known for being filled with a plethora of entertainment and features, incredible storage space and functionality, along with having an hybrid powertrain option.
For 2022, the Chrysler company is making considerable changes to its 2022 Pacifica car, together with the 2022 Voyager (an entry-level version of the Pacifica). Don't expect just another nip-and-tuck…expect so much more.
The One That Got Away…Sort Of
The 2022 Chrysler Voyager is going off the market…but we're not talking about retirement. The manufacturer has decided to use this upcoming minivan as a fleet vehicle. This time, us commoners won't be the main buyer of this car, instead, it will be rental car companies and oehr commercial fleet operators. The lucky drivers of these new fleets will revel in the LX's (the only trim level) power-sliding doors, heated seats, and a heated steering wheel. There is even an available package option that tacks on automatic emergency braking, blind-spot monitors, parking sensors, and turn-by-turn navigation.
Additional Entertainment Options On
As previously mentioned, the Voyager is considered to be an entry-level version of the Pacifica, so it shouldn't be considered a huge loss to the automotive market, just the discount shoppers. Besides, there's no need to fear, because the manufacturer is making up for this "loss" by adding on more entertainment options to its beloved 2022 Pacifica.
While pricing for this minivan has not been revealed yet, it is expected that it won't stray too far from this year's model stick price, which begins at $35,820, (plus destination fee).
The Pacifica will involve optional all-wheel-drive (AWD) as an enticing feature against the strand front-wheel-drive (FWD). The aforementioned plug-in hybrid is also adept as an electric vehicle for the first 32 miles.
Then, buyers are rewarded with new games and prizes…optional of course. The highlighting features are the two Uconnect Theater packages, one of which has a single screen, and the other which has two. These packages both include Amazon Fire Tv capability. On top of this, the central touchscreen in the front will show video content while the car is parked.
Other developments are still exciting, just aren't as big, as the new exterior color options and augmented display, which displays the status of the hybrid's battery.
Miami Lakes Chrysler
When the time finally comes to purchase the 2022 Chrysler Pacifica, be sure to do it at Miami Lakes Automall . We carry an extensive range of vehicles from the automaker such as the 2021 Pacifica and its Hybrid model. Those who are interested in any of our vehicles can simply view our online new car inventory and chat with a representative for further assistance.
Photo Source/Copyright: Stellantis Media
Previous Post The Best Family Features of The 2021 Chrysler Pacifica Next Post The Chrysler Family Welcomes New CEO, Christine Feuell To The Team