A Look Inside The 2021 Chrysler Voyager – Miami Lakes Automall Chrysler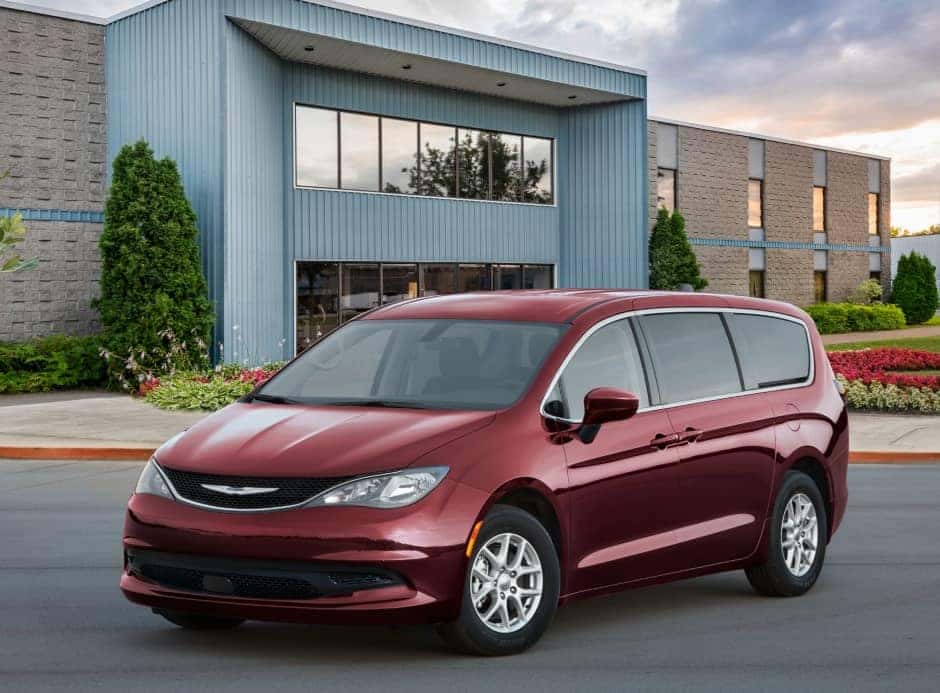 Last year, Chrysler a.k.a the minivan company, released its Pacifica-like Voyager model to the dealerships. This entry-level car gets its power from a V6 engine and is accommodating for seven people. For 2021, this vehicle has pretty much mirrored the same specifications except the safety features which have gone through various improvements with gadgets like optional driver assistance with radar and camera sensors
The automaker is offering its Voyager in three different trims, specifically the L, LX, and LXI, which of course, vary in features and prices. Let's explore more about what this mini-genius has to offer.
Roomy Interior and Ample Cargo
Inward, it's obvious that the Voyager was made ultimate convenience, as only components that were deemed necessary are included. This concept still applies to the car's simplistic makeup and uncostliness. The L trim seats seven passengers, but the LX and LXI can make room for 8. The vehicle has a three-row seating arrangement configuration, with more than enough legroom in each area. The front row has a measurement of 40.1 inches of headroom and 41.1 inches of legroom, the middle row has 39.6 and 39 inches, while the third row has 38.7 and 36.5 inches.
The Voyager isn't just adept in space for its occupants, it's just as accommodating for their luggage and other items, both big or small. The second row has in-floor storage bins for holding small-scale items. Then, cargo space for the minivan amounts to a total of 140.5 cubic-feet, with 32.3 cubic-feet with the seats up. The LXI trim is geared with the brand's signature Stow N Go feature, which makes way for bucket seats in the second row and bench seats in the third row to fold for extra cargo room. The driver seat is also powered by an 8-way power adjustment as well as four-way lumbar support. The L model is a bit higher than the LX model, the upholstery encompasses high-quality cloth material, while the LXI Ultra Tex leatherette is found on the seats.
The infotainment system located in the central dashboard is user friendly and virtually seamless. It also comes with a 7-inch touchscreen display that is the hub for the Uconnect 4 system. The infotainment can be controlled through either voice commands or switches. Surplus features involve Bluetooth audio streaming, replying via voice-to-text, and auxiliary USB ports. Additionally, the LX model features a SiriusXM satellite radio, and buyers can even install a DVD player overhead.
Progressive Safety Features
Although the 2021 Voyager is quite affordable, it acts very expensive. Starting with the safety features, the carmaker has included Blind Spot Monitoring System that alerts drivers about vehicles in blind spots and also has a Rear Cross Path Detection system that alerts drivers if there is an incoming vehicle while they are backing out.
The reason why there is truly nothing like the Voyager is because of its perfect blend of affordability and family-centered features. The L trim has a starting price of $27,860, plus destination fee), the LX trim has a starting price of $30,570, (plus destination fee), and the LXI has a starting price of $33,245, (plus destination fee). One should know that rivals on the market, such as the Kia Sedona, Honda Odyssey, and Chevrolet Express Passenger have a higher starting price ranging from $30,400 to 47,820.
Miami Lakes Chrysler
If you're ready to start cruisin' in this one of a kind minivan, then check out what we have to offer at Miami Lakes Automall . We sell a wide range of vehicles, especially that from the Chrysler company. Those who are interested in any of our models can simply view our online new car inventory and chat with a representative for further assistance.
Photo Source/Copyright: Stellantis Media
Previous Post The Stellantis Company Has A Promising Future With Its 4 New Electric Platforms Next Post Sharing a Wealth of Knowledge on the Grand Wagoneer