2020 Chrysler 300 Highlights – Miami Lakes Automall Chrysler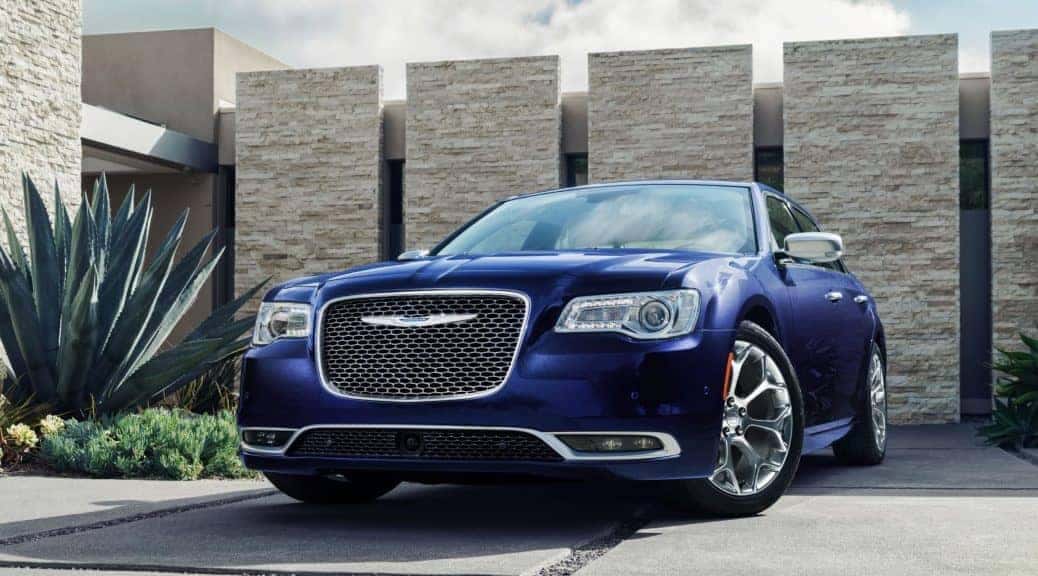 Chrysler 300 New Marvels
The Chrysler is often known for its award-winning family-friendly features in its Pacifica minivans, but one shouldn't overlook its full-size luxury sedan, the Chrysler 300. This particular model has been around through different generations and variants since 2005 and in spite of what previous reports that this ol' crooner is putting in for its retirement, guess again!
Slowly but surely, Chrysler is still adding on new features, both design-wise and technological. For starters, the company added three new colors for the car's athletic body, which are Canyon Sunset, Frostbite, and Amethyst. Moreover, our blog reported in March that Chrysler is adding on a Red S Appearance Package, in which owners would be offered new colors, prices, and package options. Notably, the accessories have darkened bits from the Sport Appearance Pack, which even makes way for a truly remarkable Red Radar interior, though of course with an additional cost. According to Fiat Chrysler Automobiles (FCA) "the 300 lineup offers segment-exclusive features and advanced technology at the driver's fingertips."
Moving on to the 300's slew of premier tech features, the large sedan encompasses the highlighting Uconnect 4C infotainment system. It features an 8.4-inch touchscreen display, the largest in the division. It also includes standard Android Auto and Apple CarPlay abilities.
Other standard features of this year's Chrysler 300 model include an 8-speed TorqueFlite transmission, which is available throughout all trims. Shoppers can select all-wheel-drive powertrains supplied with added front-axle disconnect, as well as a V8 engine as an upgrade. This powerful V8 engine boosts 383 horsepower with 394 lb-ft of torque, providing an energetic ride of a lifetime.
Unfortunately, "America's big and bold sedan" skims out the more capable 5.7-liter HEMI engine that is typically made ready as an optional engine for the 300 from coast to coast, except of course if you're lucky enough to live in the U.S. However, one shouldn't fret too much if the HEMI engine isn't available to them, as the 3.6-liter Pentastar V6 is standard and very capable with 292 horsepower and 260 lb-ft of torque. Another plus is the unbeatable 19 city/30 highway fuel economy that makes the Chrysler 300 the one to beat!
Here The Latest Features To Look Out For:
_ The Red S Appearance Package, which includes 20-inch Black Noise wheels, a Red insert located on the Chrysler wing badge, and Black Noise exterior badges. _

_ A wild mixture of over 80 safety and defense features like Rear Cross Path detection, Blind-Spot Monitoring, Lane Departure Warning, Lane Keep Assist and more. _
Other newborn additions in the Chrysler sedan include the SRT Performance Appearance Package. This optional package adds on a performance-aimed front fascia and new side sills for a sexy wicked twist. It also includes LED fog lights for an added cost of $695, which can be offered on the 2019 300C trim. Despite the package being established on other SRT goodies, the 300 lineup will not include the 6.4-liter HEMI V8 engine. With many automotive critics discounting the Chrysler 300, we can see why the company is making great strides to deck out the vehicle's overall design and capabilities. For now, we'll have to wait and see if the Chrysler 300 can truly stand the test of time.
Miami Lakes Chrysler
In the meantime, Miami Lakes Automall is currently selling the full-sized 300 hunk for a price of around $40,000, (plus destination fee). We also sell plenty of high-quality cars similar to that of Chrysler's cherished sedan and always for an affordable price. Those who are interested in any of our models can visit our online new car inventory on our dealership website and chat with an online representative for further assistance.
Photo Source/Copyright: Car and Driver via Chevrolet
Previous Post The 2021 Chrysler Pacifica's User-Friendly UConnect 5 System Is The Best Yet Next Post The 2020 Chrysler Pacifica Gets An Extra Pair Of Kicks With It's New AWD