2017 Chrysler 200 is Affordable, Tech Savvy and Safe!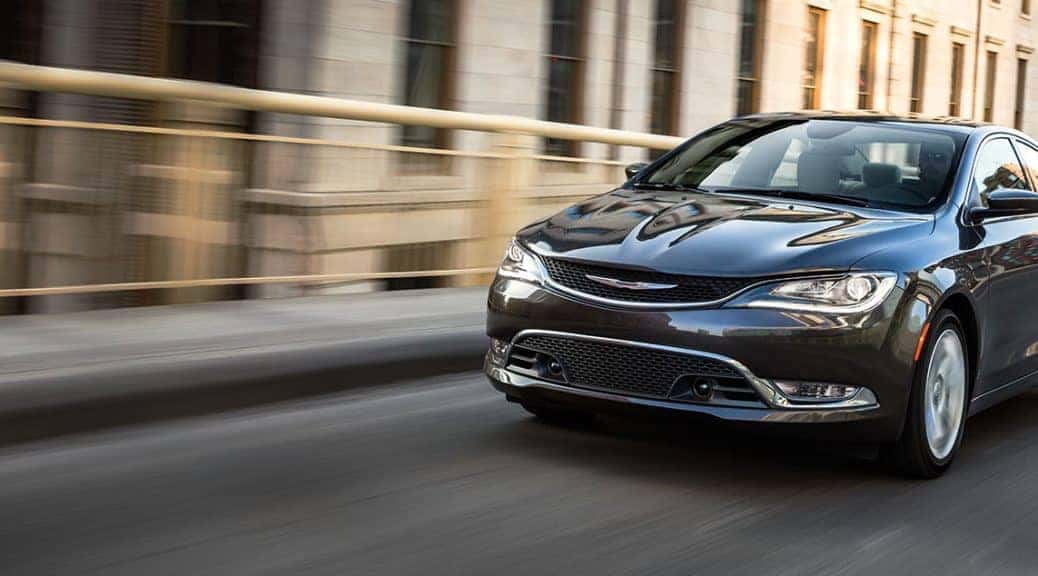 Looking for a moderately priced safe and tech savvy sedan? Check out the 2017 Chrysler 200 at Miami Lakes Chrysler.
Size
The Chrysler 200 is comfortable and surprisingly spacious for a sedan. The four-door, five seater vehicle is 192 inches long and 59 inches high, so there is plenty of room for friends or family to sit comfortably on a road trip, even when the driver's seat is pushed back.
Having room for drivers and passengers is always important, but so is cargo room. Which is why the 200's trunk is 16 cubic feet, making it one of the largest trunks in it's class. In addition, the 200 has a 60/40 back-row split seating system, so the back seats can be folded down when extra trunk space is needed.
Technology
Technology has never been so important to drivers. This is why the Chrysler 200 comes fully equipped with awesome technology features, and has plenty of extra options for those who like a little more!
The base model Chrysler 200 comes with a four-speaker sound system, an audio jack, radio 3.0, and a remote USB port and there are optionals and advanced tech features as well. Some of these extras features include SiriusXM, a 9-speaker Alpine sound system with a subwoofer, a 5- or 8.4-inch touchscreen with UConnect, HD radio and navigation.
Safety
Safety is important to Chrysler, just as we are sure it is to all of you. Which is why the Chrysler 200 comes loaded with awesome safety features, and of course has some extra protection options as well. In fact, the 200 is so safe that it even received a 5-star all-around safety review from the NHTSA.
The Chrysler 200 is available with over 90 safety features and more than 60 percent of the Chrysler 200's body is made from high-strength steel, so it stands strong in the event of a car accident. The 200 is also equipped with advanced multistage airbags, brake assist, electronic stability control and systems like speed control and traction control. Additional options include blind spot detection, lane departure warning, a Parkview backup camera and parallel park assist.
Price
Don't worry, you can get the Chrysler 200 and all of its great features at an affordable price. The 2017 Chrysler 200 starts at $22,115.
* If you liked what you heard and are considering a Chrysler 200, come down to Miami Lakes Automall, and test one out! You can also checkout our Chrysler 200 inventory online here before coming in. *
Photo source: chrysler.com
Previous Post Month-Long Black Friday Specials at Miami Lakes Chrysler Next Post Chrysler Pacifica Hybrid, Coming to Miami Lakes Automall Soon