Top Tips for Pickup Truck Safety | Miami Chevy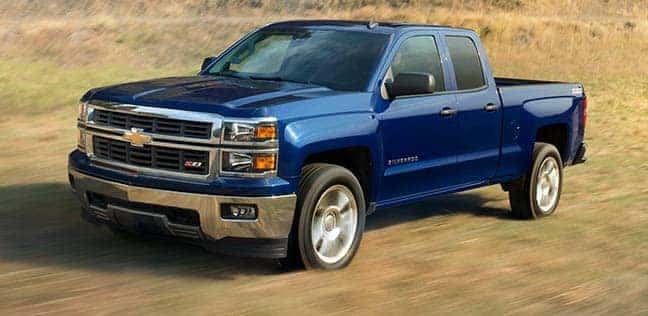 Driving around Miami gives you some of the best views of the people and places. Sitting high in your truck, you get the best look at the sights. Trucks are also handy for moving your belongings, hauling waste, dealing with brush and more.
Not everyone is comfortable behind the wheel of a truck though. While trucks are just as safe as sedans, they do require a little special handling because of their size and power. Here are a few top tips to ensure your safety when you are driving a truck:
Practice Driving It
You may scoff at the idea that you need to practice driving. Though you may be long past the days of driver education, you may not have any experience with driving a truck, which can be quite different from driving a car.
When you buy your new truck at a Miami Chevy dealership, spend a little time practicing with it in safe areas, such as around your neighborhood. You'll want to get a good feel for the larger frame, the more powerful drive train and the handling. The more comfortable you are with the truck, the more smoothly you'll be able to handle any situation.
Mind the View
Trucks have a longer body than cars, and they sit higher off the road. That can make it more challenging to see all the obstacles when you are backing out, and it can make it easier to overlook your blind spot.
Pay special attention to how much room you need when backing out or changing lanes, and get used to checking the view each time. Consider optional rear or side-view camera systems where available.
Don't Overload the Bed
One of the biggest advantages of owning a truck is the hauling capacity you get. But you may get overzealous and overload the bed, which can threaten your suspension and your engine. Make sure you are clear about the load capacity of the truck, and never go over it. Overloading the truck can also impact the handling of the truck, which can impair your response time on the road.
Trucks are great vehicles to own; you just need to know how to drive one safely. When you are ready to purchase a new truck, head down to Miami Lakes Chevrolet to check out our diverse selection. We are one of the top Miami Chevy dealers, and we offer some of the most competitive prices in town.
Previous Post New 2015 Corvette Pricing Announced Next Post How to Get the Best Price on Antique and Classic Car Insurance