New 2015 Corvette Pricing Announced | Chevy Miami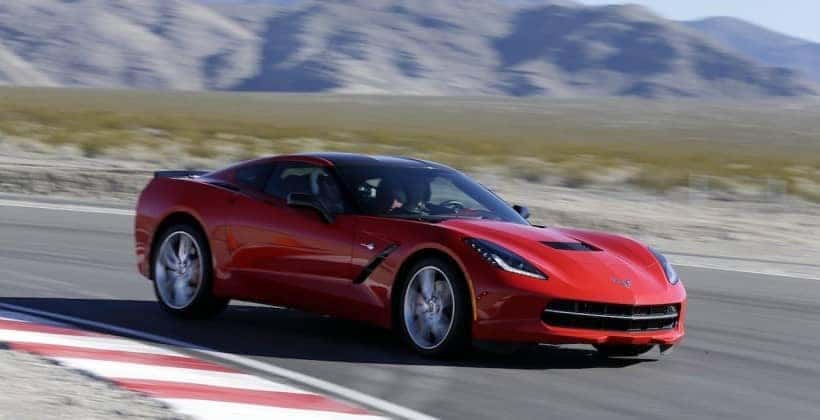 2015 is shaping up to be a big year for Chevy in Miami , as dealerships excited to start welcoming all the new models, including the highly anticipated 2015 Chevrolet Corvette.
Chevy has already announced that the fan favorite Corvette will come with an array of new features, but now the company has also revealed the sticker price for the new model: $78,995.
There are many who might experience a bit of sticker shock when they see that price, but the Z06 isn't just any vehicle. It's a luxury automobile with some of the best features on the market. Some would say the Corvette is even under priced.
For starters, the 2015 Corvette has about 30 percent more power than the previous model, with 650 horse power. The 2013 model had 505 horse power, and it sold for $77,590. The price increase for the new model is less than 2 percent. The Z06 was not produced in 2014.
The new Z06 has a 6.2-liter V8 engine that has 650 lb-ft of torque. The specs make the Corvette one of the most powerful cars ever made, something Chevy Miami fans are all too proud of.
Other improvements for the new Corvette include updated suspension, a stronger chassis, wider wheels, carbon ceramic brakes, and the ability to reach top speeds in excess of 200 miles per hour.
Other features include an eight-speed transmission, an 8-inch touchscreen dash, rear-view camera, and keyless entry.
Officials say that the Z06 will deliver the same kind of performance as the Corvette ZR1, which ceased production in 2013. The Corvette ZR1 sold for between $112,000 and $125,000.
Competitors for the 2015 Corvette include the Ferrari 458 Italia and the McLaren 650S, both of which typically sell for around $250,000.
Those who feel a little intimidated by the price of the Z06 can get a cheaper option in the basic 2015 Chevrolet Corvette Stingray, which will sell for $53,995. A convertible model is available for $83,995.
Several optional packages are available for the Z06. The Carbon Fiber Ground Effects package costs $2,995 and includes a carbon-fiber front splitter, bigger rear spoiler and rocker panels. The Z07 Performance package costs $7,995 and includes adjustable front and rear aerodynamic components, carbon ceramic-matrix brake rotors and superior tires.
Customers can start placing order for the Z06 later this year, and the car will start to show up on lots in January. The base Corvette model is scheduled to start arriving at dealerships in September.
If you are interested in picking up this new Chevy, Miami Lakes Chevrolet welcomes you to our dealership to learn about ordering it.
Previous Post How to Lower Your Car Maintenance Costs Next Post Top Tips for Pickup Truck Safety