Top Places for Off-Roading Around Miami | Chevy Miami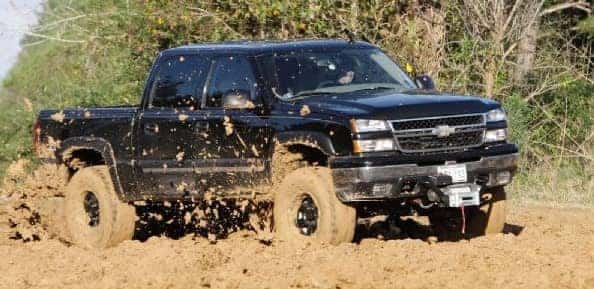 When you think of Miami, you probably think of the beach or the long strips where you can cruise in your convertible while you soak up the sun and watch the people walk by. However, when you drive a Chevy Miami may not be the place you think to really rev the engine and push the limits of its power. When you drive a big pickup or an SUV, you want to go off road and really stretch your legs, so to speak.
Here are a few of the top places to go off-roading in Miami with your Chevy:
Bear Island
Located in Big Cypress National Preserve, Bear Island includes areas that allow off-roading in trucks, jeeps, motorcycles and ATVs. You'll have to pay an entry fee, and you'll have to stick to the designated areas only. Protected wildlife lives on the island, so the preserve is carefully regulated.
J.W. Corbett Wildlife Area
The J.W. Corbett Wildlife Area includes plenty of opportunities for fishing, boating, hunting and off-roading. There is an entry fee of $3 for off-roading, and you'll have to stay in the confined area. You can make a day of it by planning to camp, boat or fish after you've had some fun getting wild in the mud.
Devils Garden Mud Club
In Clewiston, the Devils Garden Mud Club offers tracks for ATVs, 4x4s and oversized trucks. While most people come here for motocross sports, you can still enjoy some time on smaller paths with your truck if you like. When you're done, you can try out one of the other off-roading vehicles for some more fun.
Other opportunities around Miami for off-roading include trails in forest land, unused farm land and even some areas of the Everglades. You'll always want to ask before you start driving on any of these lands. Some lands are protected or privately owned, and if you try to drive there without permission, you may face serious fines and penalties.
_ If you are ready to buy a new Chevy, Miami Lakes Chevrolet has a nice selection of new and previously owned trucks and other Chevrolet vehicles. They'll be just as good for highway driving as they will be for off-road fun. _
Previous Post How to Get the Best Price on Antique and Classic Car Insurance Next Post How to Protect the Bed of Your Truck