The Fate Of The Chevrolet Malibu – Miami Lakes Automall Chevrolet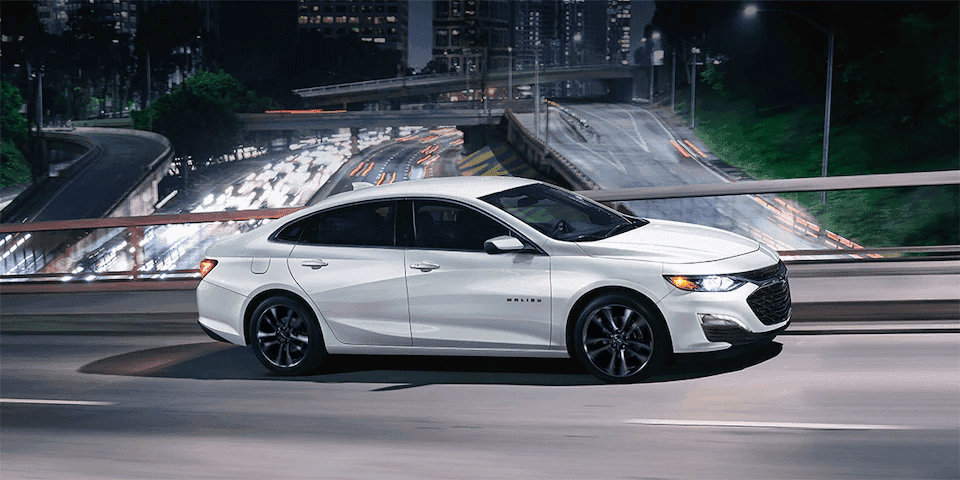 Is The Chevy Malibu Here To Stay?
For the past few years, there's been a significant emphasis on SUVs in North America, leaving some of previous fan-favored sedans or hatchbacks on the backburner…except for the Chevrolet Malibu. Word on the automotive street is that this mid-sizer could be cruising around the American stateside for at least one more generation.
Keep in mind that this rumor follows after previous talk of the Malibu sedan being discontinued in 2024. The car blog site, GM Authority supposedly has an inside source confirming that a new generation is set for 2025 and might journey along a reformed version of its current platform. Another site, Motor1, reached Chevy for possible word on this allegation but for the moment, their questions haven't been answered.
While the car company hasn't confirmed…or denied these rumors, there appears to be some persuasive evidence to back the Malibu's continued lifespan. While we're still waiting for the automaker's final sales figures for 2022, through October, the car's sales were up a jaw-dropping 148 percent compared to 2021. The company reported that 79,799 units were sold through the first three quarters of the year, whilst only 39,376 Malibu sedans were sold for all of 2021.
To compare, the Chevy Malibu has outsold various notable SUVs by the bowtie company, like the Blazer, Traverse, Trailblazer, Suburban, and Tahoe. It's also outperforming the Chevy Colorado; however, sales for this truck could expand next year owing to the new-generation model that was released last July. Moving out of the confines of its parent company, General Motors (GM), the mid-size Malibu is still far from ranking as the best-selling sedan, as this honor is bestowed upon the Toyota Camry. This car achieved 214,403 sales through October 2022.
If the Malibu continues to show what it's made of for second-generation using a reformed version of its current platform, that hints that it would offer internal combustion power. Alternatively, as with other car manufacturers, GM isn't so keen on promoting gasoline-powered vehicles these days, as it's focusing its efforts on its Ultium-powered electric vehicles. Then, with states such as California and Oregon wanting to ban new internal-combustion car sales by 2035, there may or may not be enough time for one more gasoline-powered generation.
The Chevy Malibu nameplate has a long history in the automotive industry, dating back to 1964. After a bit of a pause for most of the 1980s and 1990s, it made a comeback in 1997 and has been a significant part of the company's sedan lineup ever since. The current-gen Malibu dates back to 2016, with a mid-cycle refresh hitting in 2019. Some of the best features of the current Malibu include wireless Apple CarPlay/Android Auto, Keyless Entry Keypad, Automatic Parking Assist, Wireless charging, Teen Driver, and Buckle to Drive. All of these features can be found in the 2023 model for a starting MSRP of $24,700 (plus destination fee).
Miami Lakes Chevrolet
Get it while it's still hot! At Miami Lakes Automall , we sell a wide variety of vehicles, particularly for the Chevrolet company. Check out our online new car inventory to see all that we have to offer. Once you find something that feels right for you, chat with one of our representatives for further assistance.
Photo Source/Copyright: Chevrolet
Previous Post What to Expect From the 2024 Chevy Trax Next Post Future Chevy Truck Revealed In GM Sketches