The Chevrolet Trailblazer Is Making A Comeback in 2021 With A 28 MPG Combined EPA Rating – Miami Lakes Automall Chevrolet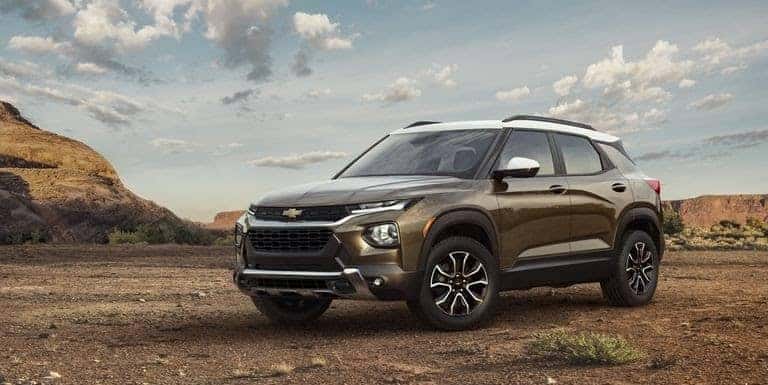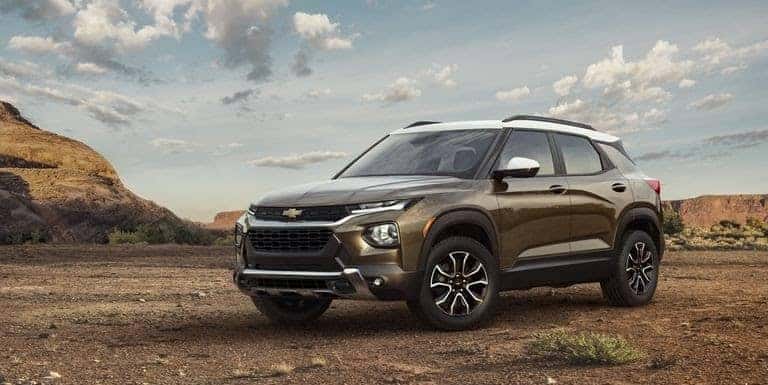 The Trailblazer's Impressive MPG Rating
Shoppers who are interested in purchasing a small SUV want the space without sacrificing the fuel economy. The 2021 Chevrolet Trailblazer was revealed almost a year ago as a compact car offered in its lineup, squeezing between the entry-level Trax and the highly favored Equinox. At long last, an official EPA rating for the Trailbrazer's fuel mileage has finally been released…kind of…
The newest Trailblazer certainly lives up to its name as it is offered with 1.2-liter as well as a 1.3-liter turbocharged three-cylinder engine with either front or all four wheels. According to Fuel Economy, there an option for the 1.3-liter AWD model to have a little collaboration with a nine-speed automatic transmission, the highest-spec powertrain option.
Additionally, the 2021 Chevy model earns a 26 mpg rating in city conditions with 30 mpg as the official rating for the highway. In general, this rating a little better than the miniature Trax with its high-spec 1.4-liter turbo three-cylinder and AWD, however, this comparison is very like-for-like. On the other hand, the Trailblazer defeats the larger Equinox despite its arrangement. Those who decide upon the 1.5-liter turbo engine with AWD in the Equinox should know that it would be pretty similar at 27 mpg combined.
It might not seem like it, but the new Trailblazer is a force to be reckoned with when it comes to rising up against the AWD competition. It's 28 combined mpg rating is perfectly equal to the Honda HR-V, though ranks lower only slightly for the highway and accelerates past the Mazda CX-30 at a rating of 27 mpg combined. The domestic competition also has trouble keeping up with the Trailblazer as the Jeep Renegade matches up at 26 mpg and Ford's EcoSport model comes in a little behind at 25 combined mpg, even though its closer to the Chevy Trax in size.
The Trailblazer is David in the market of Goliath with its smaller 1.2-liter engine and 4WD still dominating in terms of having better fuel economy, but as a note, the exact figures are not available right now. However, assessing from the estimates from FWD competitors, it is expected that Trailblazer will come in close to 30 mpg combined.
Features To Expect and Release Date
The 2021 Chevrolet Trailblazer will come out swinging with its spacious interior, the company states that the total cargo capacity is 54 cubic feet with 60/40 split second-row seats folded.
The new Chevy model wouldn't be so new if it didn't have updated driver-assist features like forward-collision warning, lane-keeping assist, and automated emergency braking, all of which are standard. Optional features include adaptive cruise control and blind-spot monitoring as well as infotainment features like Apple CarPlay and Andriod Auto.
The Trailblazer is set to be released in the Spring this year (2020), and will have a base price close to $20,000, (plus destination fee).
Miami Lakes Chevrolet
If you simply can't wait for the new Chevy model, Miami Lakes Auto Mall has a variety of different vehicles from Chevrolet that are up-to-date, family-friendly, and has plenty of advanced infotainment and safety features, we even have the Trax in our possession. Those who are interested can look through our online new car inventory and chat with an online representative for further assistance.
Photo Source/Copyright: Car and Driver
Previous Post Is The Chevrolet Camaro To Receive Mid-Engine Like The C8 Corvette? Next Post Count On the New 2020 Chevrolet Camaro Over the 2020 Ford Mustang