Newly Unveiled Chevy Silverado EV Sells Out Almost Immediately – Miami Lakes Automall Chevrolet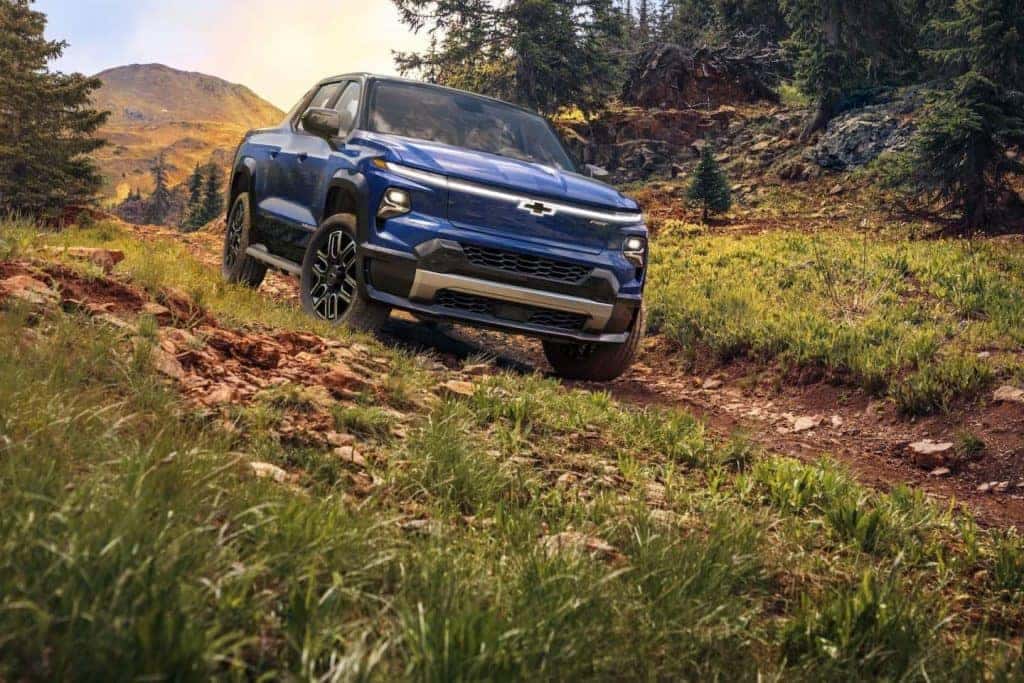 Chevrolet recently unveiled its first electric vehicle, the Silverado EV . The all-new all-electric pickup had a stunning debut given the hype and excitement surrounding Chevy's first EV pickup. The EV pickup was revealed at the 2022 Consumer Electronics Show (CES). There, fans and consumers got to get a firsthand look at Chevrolet's Silverado EV . Chevy stated that there would be several trim levels coming, but for now, the Silverado EV launches as the RST First Edition. The price is a bit steep, but given the listed features and capabilities, the Silverado EV will easily compete with others like the F-150 Lightning. Many others seem to believe this as well given that the pickup sold out according to General Motor's CEO Mary Barra. We'll dive in further, but this is great news for Chevrolet.
Silverado EV Sold Out?
Chevrolet recently unveiled their all-new all-electric Silverado EV. The electric pickup was well received at the 2022 CES show. It was even more well-received when it opened for reservations. According to the GM CEO Mary Barra, the Silverado EV RST First Edition sold out almost immediately. Now, we're not one to really cast doubt or suspicion, but one detail missing from the aforementioned statement is just how many First Edition pickups were made available. A common issue with reservation orders is that there are several details that can inflate the end number. One of these is the initial deposit needed to reserve the vehicle. Another is the fact that some consumers may cancel their reservations ahead of time. For the Silverado EV, many buyers only needed to put down $100 to make their reservation.
The Silverado EV RST First Edition starts at a hefty MSRP, $105,000 (plus destination fee). Chevrolet has yet to state exactly how many Silverado EVs it plans to build, but if the automaker is facing supply issues due to the global chip shortage, this number may be on the lower side. Regardless, the electric pickup looks fantastic. Chevrolet released a list of features and details so consumers can know what to expect. All Silverado EV trims will feature standard DC fast charging at up to 350 kWh.
The Silverado EV is expected to arrive in the fall of 2023. General Motors has confirmed that the RST trim will have 400 miles of range. Along with an exceptional mile range, the EV pickup will feature automatic adaptive air suspension, four-wheel steering, a multi-flex tailgate, and a 17-in LCD. The Silverado EV will be capable of towing up to 10,000 pounds with 1,300 pounds of payload. The RST trim will feature an optional wide open watts mode which can deliver 664 horsepower and 780lb-ft of torque. It's clear Chevy did their best to equip the Silverado EV with the most powerful equipment and features. We'll have to wait for more details, but according to Chevy, there will be other trims available some time in 2024 including a Work Truck trim that will start at $39,900 (plus destination fee).
Come Test Drive a Brand-New Chevy at Miami Lakes Automall!
Are you excited about getting a new Chevy? So are we! At * Miami Lakes Automall *, we're more than excited to help our customers find what they're looking for. Check out our new vehicle inventory or browse our quality pre-owned vehicles . We offer suggestions like auto financing to help make paying for a vehicle easier.
If you're in need of service, schedule an online service appointment with our expert technicians. Allow our professional techs to get started on all repairs or maintenance work. Stop by today and see what we can do for you right now.
Photo Credit: Chevrolet
Previous Post The 2022 Chevrolet Traverse Receives Rave Reviews From Consumer Reports Next Post The Latest Scoop On The 2022 Chevrolet Blazer