Newest 2020 Chevrolet Silverado 1500 Packages Have Arrived – Miami Lakes Automall Chevrolet Newest 2020 Chevrolet Silverado 1500 Packages Have Arrived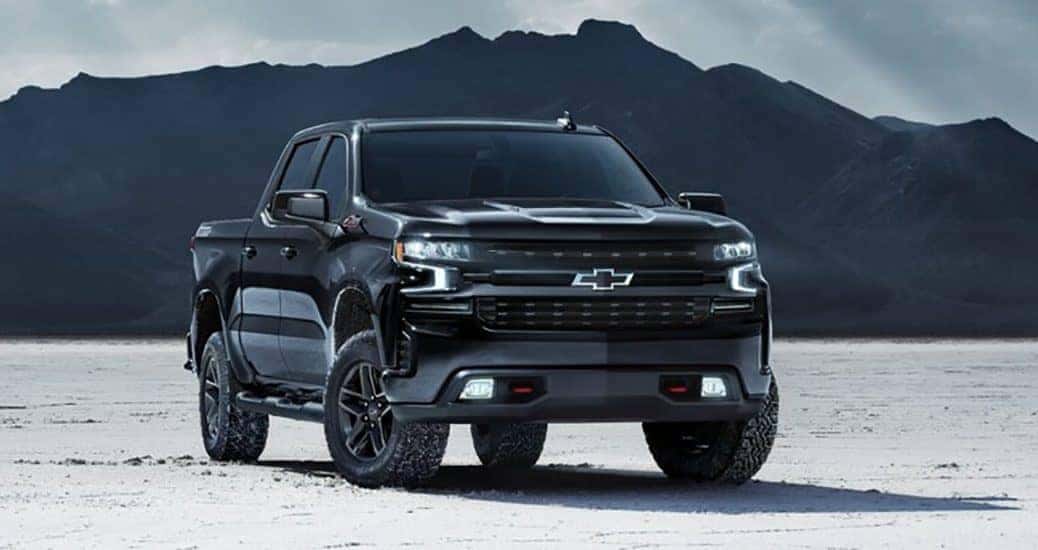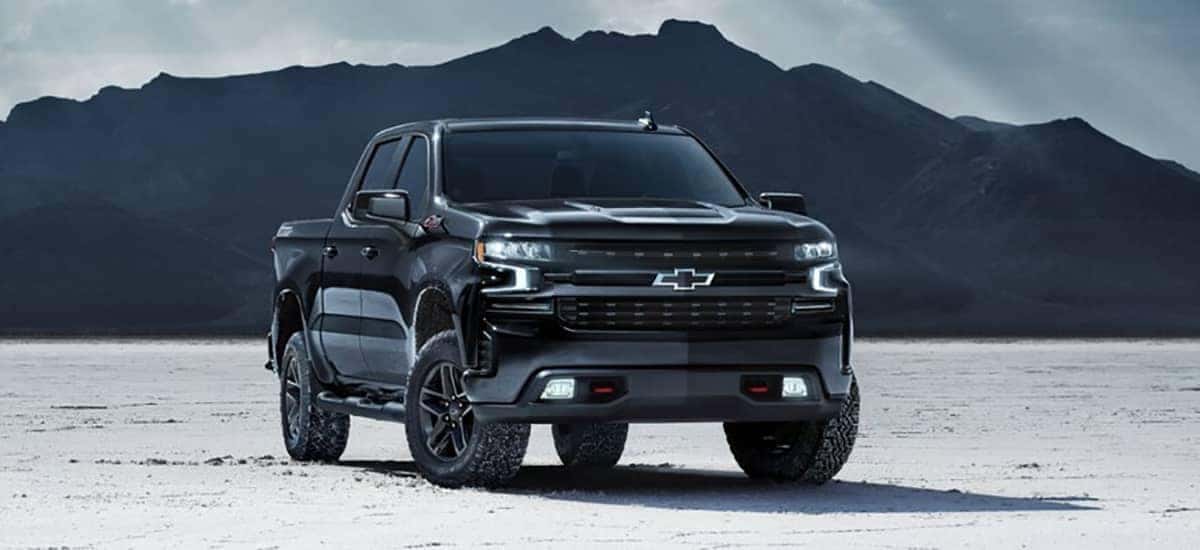 Photo credit: Chevy
Chevrolet has some special edition Silverado 1500 pickups coming soon. Two unique packages are being released, the return of the Chevrolet Silverado 1500 Midnight and Rally editions, first shown at the State Fair of Texas. The 2020 Silverado 1500 Midnight Edition has an all-black theme complete with its blacked-out 18-inch wheels, exhaust tips, doorsteps, badges, and a black grill. The Midnight Edition will be available for the LT Trail Boss as well as the Custom Trail Boss trims. The 2020 Silverado is already an off-road capable pickup, but this appearance package adds a solid and defined look to the latest 1500. Let's go over the differences between these two packages returning to the Silverado 1500 line-up.
Inside the Silverado Midnight Edition
Under the hood of the Silverado LT Trail Boss Midnight Edition, owners gain the 6.2-Liter V8 powertrain that equips 420 horsepower and a solid 460 lb-ft of torque. The engine is paired to a 10-speed automatic transmission and adds LED headlamps with dark bezels and stand daytime running lights. If owners opt for the Customer Trail Boss Midnight Edition, the choice of two powertrain options includes the 5.3-Liter V8 engine that carries a six-speed automatic transmission or they can opt for the larger 6.2-Liter V8 engine tied to the 10-speed automatic transmission. The Midnight Edition is a sleek looking package that has defined look customers hope to secure. The other Special Edition trim is equally as impressive with a wider color scheme for the body.
Everything About the Rally Edition
In regards to the 2020 Chevrolet Silverado 1500 Rally Edition, owners looking for a modern urban appearance can find the special edition for the Custom and RST trims. Multiple bodycolor choices are offered included Red Hot, Silver Ice Metallic, Summit White or black. The Silverado RST and the Rally Edition have the body-colored grille with black stripes on the tailgate and over the hood. Black badging, black bowties, black exhaust tips with black 22-inch wheels. The Custom Rally Edition has black 20-inch wheels. Each Rally edition offers the 2.7-Liter turbo-four powertrain paired to an eight-speed automatic with the RST Rally Edition that can have the 5.3-Liter V8 or 6.2-Liter V8 engine. Thinking about adding the new 2020 Silverado 1500? Don't worry about where to go to find them.
Join Us To Find Your Next Silverado
At Miami Lakes Automall , we carry a wide selection of vehicles including the latest Silverado, the 2020 Chevrolet Silverado available right now. We also have a whole inventory of quality pre-owned Chevrolet vehicles . From sales to repairs, we're here to assist our customers. If you're wondering if you should buy or lease, let us help you make the right choice. From trade-ins to selling, we're ready to provide a solution right for you. We look forward to providing our customers with an excellent car buying experience they'd expect.
Dealing with ongoing issues or want to service your current vehicle? Allow Miami Lakes Automall to make sure you're back on the road quickly with our knowledgeable service techs. Book an online service appointment with us, even if you haven't made a purchase before. We hope to see you soon!
Previous Post Future Plans For Chevrolet Brand's Upcoming Electric Vehicles Next Post For 2021 Chevrolet Will Have A More Distinct Look