Future Plans For Chevrolet Brand's Upcoming Electric Vehicles – Miami Lakes Automall Chevrolet Future Plans For Chevrolet Brand's Upcoming Electric Vehicles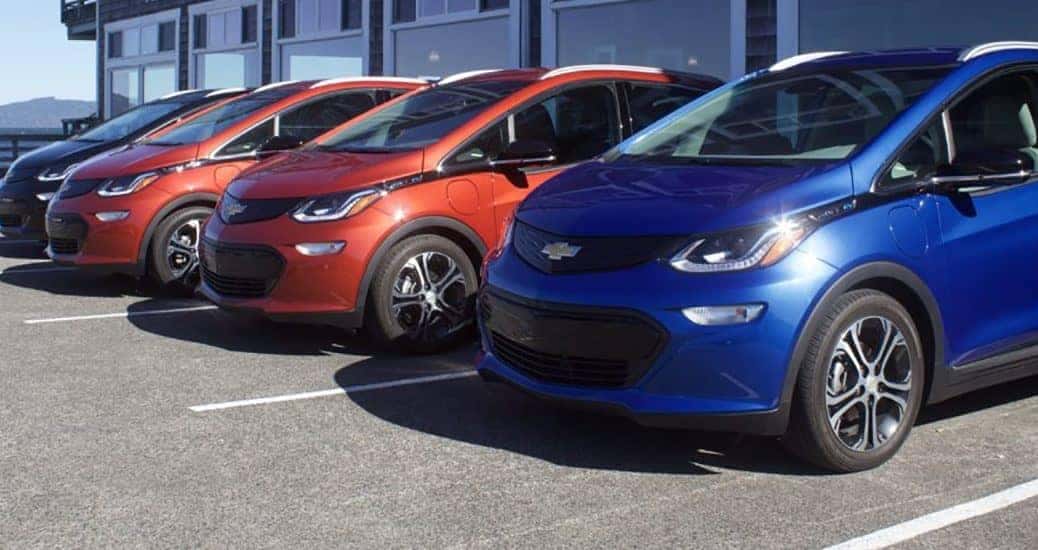 Photo credit: Chevy
General Motors has begun to expand its EV reach. GM has supported the Chevrolet brand with better EV vehicles like the upcoming 2021 Chevy Bolt and an unnamed electric pickup that will be built with GM's $9 billion proposals to build a new production site. These investments are higher than GM had originally planned with an increase of $2 billion added, mostly due to creating its new, all-electric full-size truck. The competition of the electric pick-up landscape is expected to change with brands like Tesla looking to introduce their own EV pickup. General Motors is ready to add new electric horses into the EV race early next decade and it will start with the revamped Chevy Bolt EV.
Updates For the 2020 Chevrolet Bolt EV
Currently, the 2020 Chevy Bolt EV is set to debut this fall. A new battery platform will be added as a massive mid-generation refresh that has been set for next year for the Bolt, but that doesn't mean the newest Bolt isn't impressive. The 2020 Chevy Bolt has seen improvements with upgrades in the design and improvement of fuel economy. The 2020 Bolt increased 21 miles in range, but best of all there wasn't any price increase. Chevrolet has stated that the Bolt can now charge at a rate that supplies owners with "90 miles in 30 minutes" of a charge. Chevy has increased the charge rate to 80kW and this would push the Bolt charging rate higher than a lot of the competition. The 2020 Bolt has a 259-mile range and has a 128 city and 110 highway MPGe with its 200 horsepower, 260 lb-ft of torque provided by its electric motor. The newest models are expected to push past 100kW charging with these upgrades expected for the 2021 Bolt EV. For now, the 2020 Chevrolet Bolt EV, in its fourth year of production, is priced at an attractive $37,500 MSRP (Plus destination fee).
Success and Future Plans for Chevy EVs
General Motors has sold over 200,000 electric vehicles between their new brands, the Bolt and Volt. They have sold roughly 20,000 Bolt EVs per year, including 23,000 in 2017. The Bolt is expected to receive enhancements with the interior for the 2021 model that includes a revised dashboard, updated seats, and a different exterior style. The plans for the Chevrolet pickup are set for 2021 as well with Chief Executive Mary Barra adding earlier this year that they also plan on raising their EV lineup to include 20 models by 2023. Ambitious goals, but General Motors knows the future is electric. Want to drive a new electric vehicle? With our help at Miami Lakes Automall, we can make this a reality!
Find Your Next EV at Miami Lakes Automall
Drive the newest Chevrolet vehicles from Miami Lakes Automall . We have the new 2019 Chevrolet Bolt as well as a large variety of new vehicles and quality pre-owned vehicles ready for customers to experience. Allow us to help with any leasing, buying or selling needs. We also can assist with any trade-in request.
Want to repair your current vehicle? We can help, even you haven't shopped with us. Make an online service appointment for any maintenance repairs with our dedicated service team. Stop by now at Miami Lakes Automall, your automotive superstore.
Previous Post Chevy Silverado Enters "The Best in the Desert off-road Racing" Program Next Post Newest 2020 Chevrolet Silverado 1500 Packages Have Arrived