New "Wild Cherry Package" Coming For 2021 Chevy Camaro – Miami Lakes Automall Chevrolet New "Wild Cherry Package" Coming For 2021 Chevy Camaro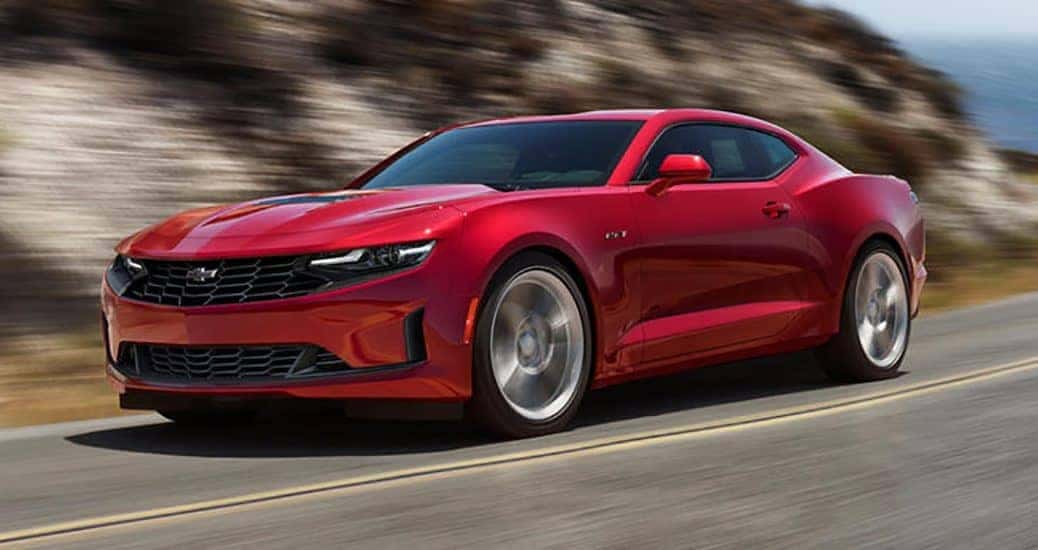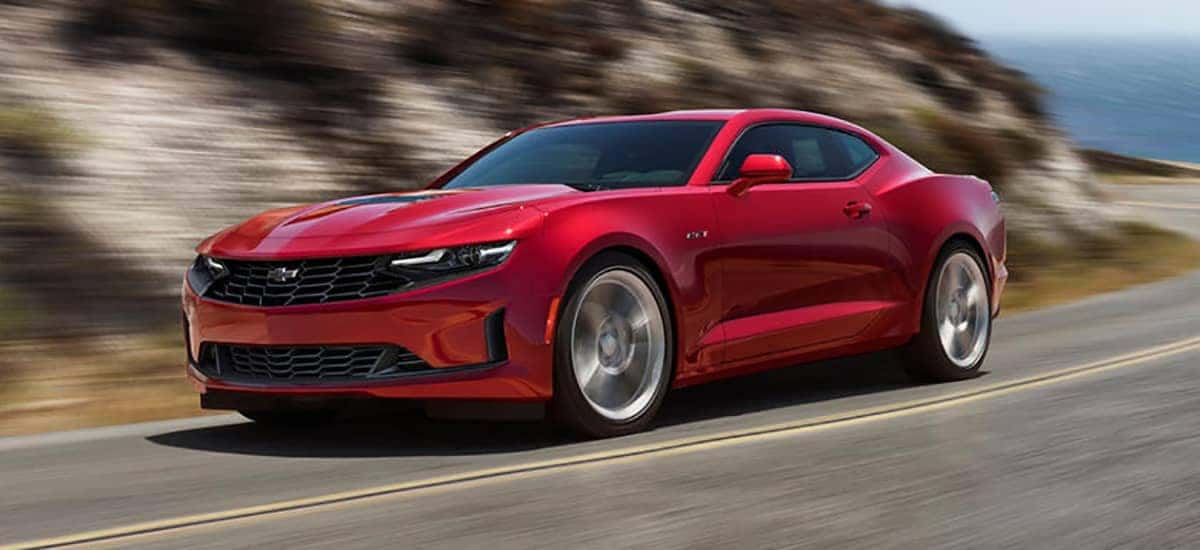 Photo credit: Chevrolet
Chevrolet has a brand new package coming for the new 2021 Chevrolet Camaro. The Chevy favorite is adding a new paint color, confirmed in a release found in the General Motors fleet ordering guides. Going into detail on the new "Wild Cherry Design Package", this is a color that can be found on the exterior with a darker, deeper shade than the Chevrolet Camaro's current Garnet Red color base. This new package will be available for customers to add to nearly all 2021 Camaro trims when the Camaro Wild Cherry package is officially released for both the coupe and convertible forms of the Camaro. This change is expected to debut with the 2021 Camaro, as this is only an appearance package that introduces two main options for buyers.
More Insight On the Wild Cherry Package
There are two specific levels to the package that customers can opt into. While the package color images haven't been released yet, we've learned that every trim in the Camaro, except for the 1LT and ZL1 trim can add the package. This package works in the coupe variation and the convertible version has all except the ZL1 trim. Owners of the 2021 Chevy Camaro will have the first level option that adds the Wild Cherry paint, including five-spoke wheels, plus a Camaro fender badge. The appearance of black hash stripes is added from the front fender through the back. Owners can opt for the second-tier of the package that adds Carbon Flash ground effects. The addition of a black fuel filler door with visible carbon fiber insert, black suede-covered knee pads and the choice of a center stripe. For the 2LT and 3LT the stripe can be black or silver-colored, whereas the 3SS can be black metallic or silver. This addition is included in the pricing, but the announcement did not include a price point for either package offering.
More News From Chevrolet
The Shock and Steel Special Edition will be removed eventually as this new package makes its debut later in 2020. The 2021 Chevrolet Camaro will include a $4,500 Track Performance package that adds a 10-speed automatic transmission, Android Auto, Apple CarPlay and Shock Package, which will be ending its run after the 2021 model year. Chevrolet has not announced when the new Wild Cherry package will debut, but we're happy to share we have the popular 2019 Chevrolet Camaro as well as the new 2020 Chevrolet Camaro ready for our readers to check out. Secure them while you can with our help today!
Find the Newest Chevrolet Vehicles All at Miami Lakes Automall
We hope you visit us at Miami Lakes Automall , where we make it easy for customers to drive away with an amazing vehicle at a great price. Our friendly team is excited to show off our entire Chevrolet lineup . We're ready to assist with all sales and trade-in offers. From our new vehicle inventory to our pre-owned vehicle inventory , there's a large selection to decide from.
If you're looking for pricing options to allow you to buy what you want, our trusted auto financing team can support you for any buying or leasing needs. Even if you didn't buy with us, we can fix up your current ride with a simple online service appointment to see our knowledgeable service team. Come visit us today, we're located at 16600 NW 57th Ave in Miami Lakes, Florida. We hope to see you again soon!
Previous Post Is Chevy's Supercharger its Off-Road Pickup Contender? Next Post All-New 2021 Chevrolet Suburban Is More Spacious and Off-Road Ready