Is Chevy's Supercharger its Off-Road Pickup Contender? – Miami Lakes Automall Chevrolet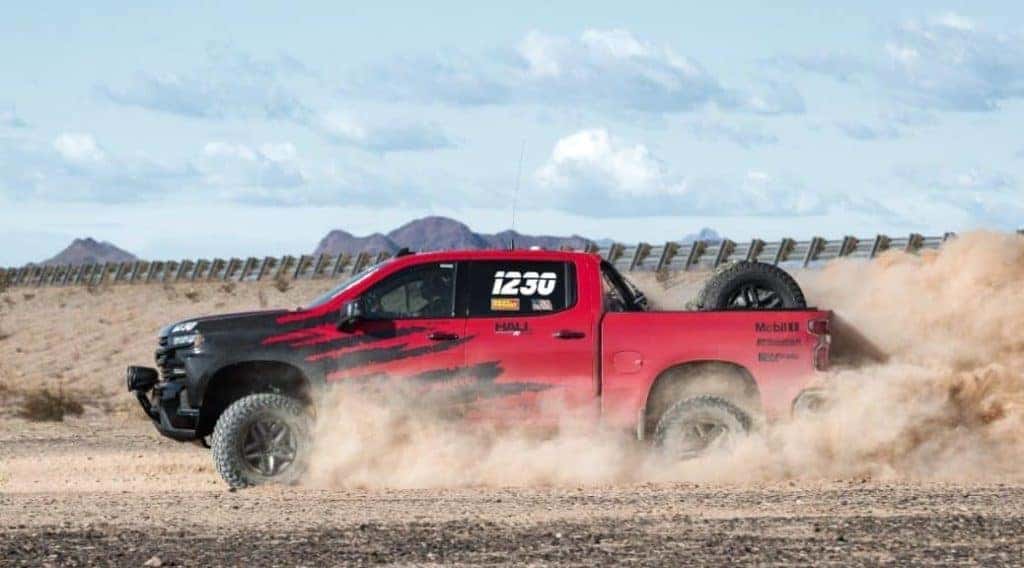 Ever since Ford launched its Baja Raptor truck, there has been continuous talk from different companies claiming they brought forth an off-road pickup of their own, "only better and more .." zzz…This little lie still has yet to become a reality, but in spite of the disappointing prospects from other automotive companies, Chevrolet is taking a crack at this challenge with a supercharged Silverado truck and according to some reports, may come relatively soon.
On Monday, May 11, TFLTruck claimed that General Motors is developing a version of its supercharged 6.2-liter V8 engine to squeeze between its new line of pickup trucks and SUVs. The automotive blog says this information comes from an anonymous source who is on the inside of the happenings in the power plant and says that it's under consideration in spite of all of the chaos surrounding the current pandemic. This means that the hefty Silverado may have LT4 with 640 or 650 worth of horsepower, surpassing the Ford Raptor's abilities. It is also claimed to be a worthy adversary in terms of its off-road skills.
On the other hand, the Muscle Cars and Trucks blog is reporting that there are rumors of the high-performance pickup by Chevrolet being put on a hiatus, also claiming that this information is from inside sources. According to the report, the only large truck that is in motion to obtain the LT4 is the Cadillac Escalade.
Additionally, one should know that despite a Silverado aiming to have high-performance capabilities, there could be a delay of sorts due to the circumstances of the worldwide COVID-19 crisis, which has caused quite a strain on many automakers and car suppliers. Regardless of contradicting reports of General Motors shelving its pick-up project, this is highly unlikely, especially since Ram affirmed its intentions to enter the rat race for light-duty performance trucks, therefore, it would be foolish for Chevy to back down now. This is especially in the company's best interest to redeem itself after Ram practically wore a white dress at Chevy's wedding as it took over its pickup sales last year; its time for revenge.
Another "maybe no, maybe so " Chevy model is the Silverado "ZRX", it has a powerful V8 engine with a turned out suspension, and possibly some diversity similar to that of the Multimatic DSSV from the Colorado ZR2. The company just had the ZR2 name trademarked, although it still isn't clear when its debut or even production will come into fruition.
Miami Lakes Chevrolet
Only time will tell what plans General Motors actually has in store, but while you're waiting, why not check out the 2020 Chevrolet Silverado 1500 at Miami Lakes Automall . This hefty hunk has an exterior that is very stylish and lots of options for configurations. Best of all this Superman-like truck has a boatload of powertrain choices that are promoted by a fuel-saving Duramax diesel. The diesel engine is rich in torque and also has a very quick and energetic 6.2-liter V-8 engine.
It's also recommended to opt for the 2020 Silverado's Trailboss trim, it has great off-road options and overall reliability, though other trims are also very capable. If you are interested in any of our Chevrolet models, simply view our online new car inventory and chat with an online representative for further assistance.
Photo Source/Copyright: The Drive via Chevrolet
Previous Post 2021 Chevrolet Tahoe Pursuit Ready To Join the Police Force Next Post New "Wild Cherry Package" Coming For 2021 Chevy Camaro