iSeeCars Study Finds 2022 Chevy Tahoe Likely to Reach 200,000 Miles – Miami Lakes Automall Chevrolet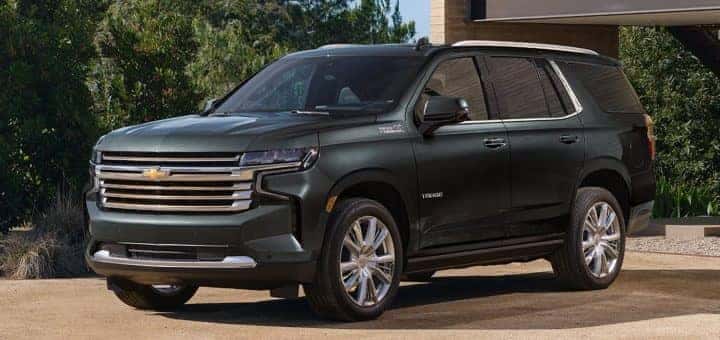 The 2022 Chevy Tahoe was recently categorized as one of the top vehicles to reach at least 200,000 miles in its lifetime. This analysis comes from the automotive research site iSeeCars. The online site focuses on data analysis to determine the various qualities of different vehicles. In order to discover whether the Chevy Tahoe could go beyond 200,000 miles, iSeeCars analyzed sales and registration data as well as the percentages of vehicles that surpassed the mile threshold. Several other Chevy models made the top list as well. This is good news for General Motors (GM) which has been in the spotlight recently for its all-electric 2023 Chevy Silverado . Like many automakers, GM has been focusing on electrifying its lineup. Despite the focus on EVs, we're glad to see GM still prioritizing its gasoline models.
Chevy Tahoe Can Reach 200,000 Miles
According to a recent top 15 list by iSeeCars, the 2022 Chevrolet Tahoe is more than capable of reaching 200,000 miles within its lifetime. This analysis comes from the automotive research site iSeeCars which utilized sale and registration data to determine the capability of the Chevy Tahoe. The online site also utilized the percentage of units from specific models that had surpassed this mile threshold. About the Tahoe, iSeeCars analyst Karl Brauer said,
"All manufactured by General Motors, the Chevrolet Suburban, GMC Yukon, GMC Yukon XL, and Chevrolet Tahoe share a platform and many common parts, confirming why these popular family vehicles are all likely to last 200,000 miles," Brauer said.
According to iSeeCars' top 15 list, the 2022 Chevy Tahoe placed seventh. This means that of all the Chevy Tahoes currently registered in the US, 4.4 percent of them have 200,000 or more miles. As a family-size SUV, this reliability is a great asset for the Tahoe. Other GM vehicles also made the list. These included the Chevy Suburban in 3rd place with 6.6 percent and the GMC Yukon XL in 4th with 5.2 percent.
The 2022 Chevrolet Tahoe starts at an MSRP of $50,200 (plus destination fee). The full-size family SUV was revamped for the 2022 model year, so it features improved handling, a more spacious interior, and GM's advanced safety features.
Come Test Drive a Brand-New Ram at Miami Lakes Automall!
Are you excited about getting a new Chevy Tahoe ? So are we! At * Miami Lakes Automall *, we're more than excited to help our customers find what they're looking for. Check out our new vehicle inventory or browse our quality pre-owned vehicles . We offer suggestions like auto financing to help make paying for a vehicle easier.
If you're in need of service, schedule an online service appointment with our expert technicians. Allow our professional techs to get started on all repairs or maintenance work. Stop by today and see what we can do for you right now.
Previous Post The Chevy Trax And Buick Are Saying Good-Bye In 2022 Next Post GM Teases Chevy Equinox EV in Short Trailer