GM Defense Wins Contract to Build Super Suburbans – Miami Lakes Automall Chevrolet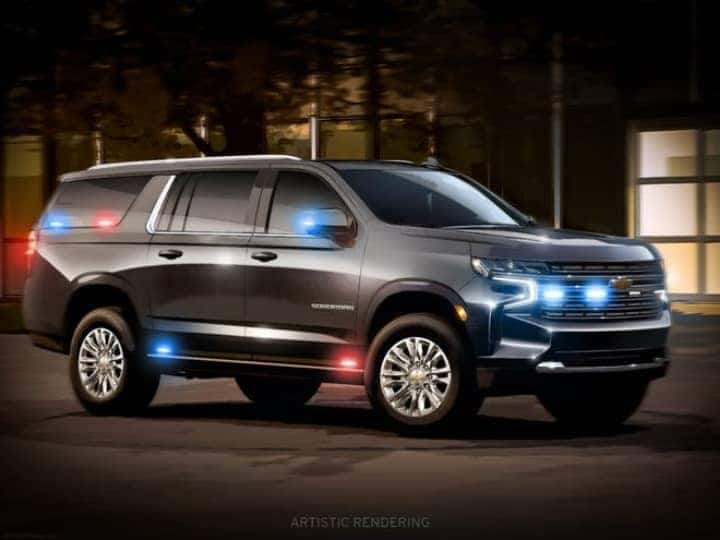 General Motors just received a big win. The automaker has been making headlines recently with its rollout of all-new vehicles like the Chevy Silverado ZR2 and the all-electric Chevy Silverado. Now the automaker is making more news as its subsidiary GM Defense takes on a new $36.4 million contract from the state department. This contract dictates that GM Defense will create heavy-duty Suburbans for the Diplomatic Security Service (DSS). Federal law enforcement and security departments will make use of the tough defense-oriented vehicles. This is huge news as the automaker will work to produce 10 of the super SUVs and eventually more should the project go well.
GM Defense to Produce Super Suburban
GM Defense, a subsidiary of General Motors, will start work on heavy-duty Suburbans in the spring of 2022. The subsidiary company was only recently formed in 2017, but it has already made quite a lot of headway. In 2020, the United States Army awarded GM Defense its first contract worth $214.3 million. This contract was to build Infantry Squad Vehicles (ISV) which would be based on the 2020 Chevrolet ZR2 pickup. These ISVs were designed for rapid ground mobility and are capable of carrying a nine-soldier infantry squad. Now the GM Defense subsidiary is working toward another contract. About this new project, the president of GM Defense Steve duMont said,
"Our development contract win speaks to our long-standing legacy of exceeding transportation capabilities and our new, HD Suburban will deliver government-specific advanced mobility solutions to meet the needs of DSS," said Steve duMont, president of GM Defense.
GM Defense will use GM's commercial vehicle architecture to design the new Suburbans for the DSS. The architecture will provide the framework for the body, exterior, interior, and brakes of the government-issue Suburbans. The new Suburbans will feature a unique body-on-frame chassis and suspension. These vehicles will utilize the latest in technology and manufacturing to ensure the government vehicles will have increased performance and greater ground weight. When producing vehicles for the state defense department, a certain level of detail is expected compared to commercial vehicles. It's expected that GM Defense will aim to make the toughest and most capable vehicles for the department.
The GM Defense factory is located in Concord, North Carolina. The subsidiary delivered its first Infantry Squad Vehicle in October of 2020. It will continue to produce these ISVs as well as the new heavy-duty Suburbans. GM has landed on a great opportunity here so be on the lookout for these heavy-duty vehicles as well as the ISVs.
Come Test Drive a Brand-New Chevy at Miami Lakes Automall!
Are you excited about getting a new Chevy ? So are we! At * Miami Lakes Automall *, we're more than excited to help our customers find what they're looking for. Check out our new vehicle inventory or browse our quality pre-owned vehicles . We offer suggestions like auto financing to help make paying for a vehicle easier.
If you're in need of service, schedule an online service appointment with our expert technicians. Allow our professional techs to get started on all repairs or maintenance work. Stop by today and see what we can do for you right now.
Photo Credit: GM
Previous Post The 2021 Chevrolet Silverado Is Armed and Dangerous With Its Incredible Features Next Post The 2022 Chevrolet Silverado Brings On A Larger Screen Among Several Features