Is Chevy's Concept for a Crossover Volt a Good Idea? – Miami Lakes Automall Chevrolet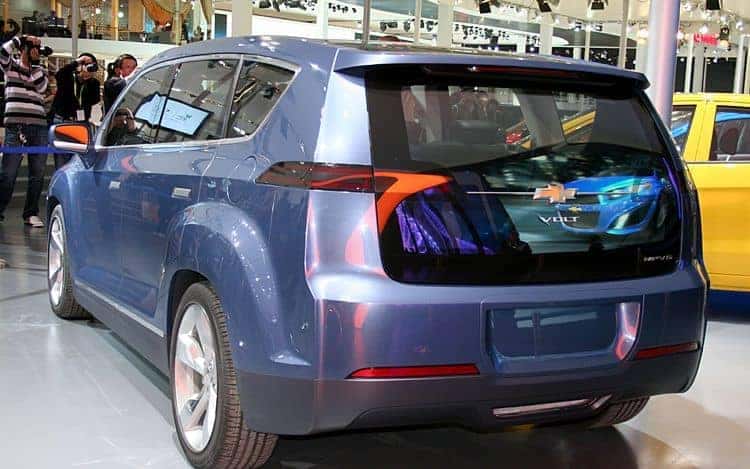 Chevy has done a stellar job creating a vehicle line that can accommodate anyone. From the aggressive allure of the Chevy Impala to the dependable Chevy Colorado, you are certain to find a vehicle from Chevy that perfectly fits your needs.
Chevy is continuing to find ways to expand their vehicle line to fit the growing demand of their diverse customer base. One idea that may be still in the works came in the news recently, as Fox News reports Chevy reapplied for their trademark to the name Crossvolt, which they originally filed for back in 2011.
In the application, General Motors noted the reason for the trademark was "automobiles," which of course gives no indication on whether they have an existing vehicle in mind for it or they just want the name for future use of a vehicle they haven't designed yet. An interesting idea going around is this could have to do with the Volt MPV5 concept Chevy unveiled back in 2010.
Essentially, the concept was Chevy wanted to make a smaller crossover with the Volt's drivetrain, according to Fox News. Last year, Autoblog reported they found Chevy testing a MPV5 along with some Chevy Volts, which lends credence to the idea Chevy may be edging closer to revealing a Crossover Volt. However, is this a good idea?
For starters, the compact crossover segment has grown in demand. It's the reason many manufacturers are quickly adding models to accommodate this need. Compact crossovers offer many of the benefits of regular SUVs, but with the added incentive of better fuel efficiency.
This is where the Crossover Volt would be an exceptional addition. If Chevy can adopt the drivetrain for a crossover, it will give Chevy a distinct edge on other competitors and give you as customers a vehicle that can fit your growing family. Additionally, it could end up saving your family significantly, as the regular Volt charges fully for $1.70 a day.
Of course, the main concern surrounding this idea would be the price. However, when you factor in the tax credit that would apply for buying the vehicle and then factor in the low cost of ownership, you'll discover a crossover Volt to be a great fit.
In the meantime, you can visit your Chevrolet Miami dealership to learn more about Chevy's diverse vehicle line. Furthermore, now is an excellent time to visit us, as Chevy is offering year end incentives where you can drive away with a new car for less.
Previous Post 2015 Chevy Colorado Earns Motor Trend's Truck of the Year Honor Next Post 7 Big Changes Coming to 2016 Chevy Models