Chevrolet Miami – Great Cars At Miami Lakes Automall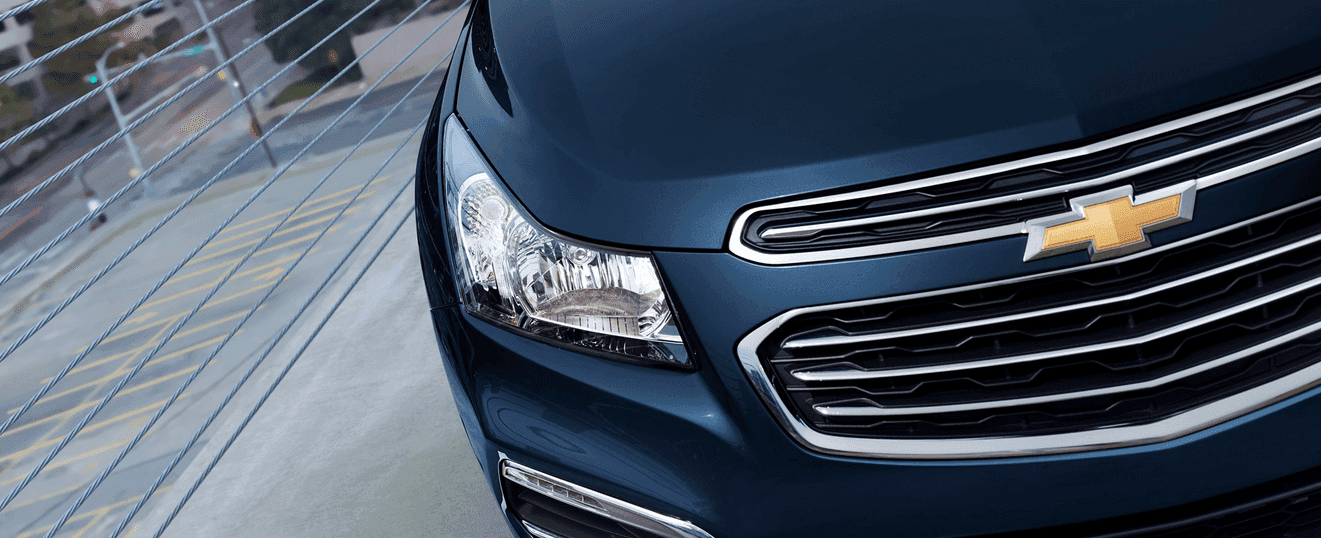 Chevrolet is not only one of the oldest and largest car brands in the world, and an icon of American innovation that can still be seen at Chevrolet Miami dealers.
Its 100-year history began with a simple concept: make better cars than the competition.
While in 2015 we take that for granted, back in the early days of the automobile, better cars were extremely costly to produce. Henry Ford's Model T was sold for nearly two decades (1908-1927) because it was affordable and reliable.
But Chevrolet's mission was to create cars that were just as reliable and affordable–just better than the Model T. In 1929, GM as a whole succeeded in overthrowing Ford as the top automaker in the country, controlling nearly half of all auto sales.
Why Buy a Chevy
Chevrolet has never lost sight of that original concept of making cars better than everyone else. That vision has given us amazing vehicles like the Camaro, Corvette, Silverado, Tahoe, Suburban, most recently the Volt, and is working to innovate with electric cars like the upcoming 2017 Bolt.
Not only have all of these vehicles revolutionized their respected categories, they've been made by hundreds of thousands of U.S. workers. GM employs more than 70,000 people here in the U.S. That's the size of a small city!
And when you add in the number of people working at Miami Chevy dealerships and other GM dealerships across the nation, as well as vendors who service GM brands, people directly affected by a Chevy purchase number in hundreds of thousands.
More than anything, however, it's the vehicles that make Chevrolet one of the best car brands in the U.S. Let's take a look at why that is and examine the current Chevy line-up.
From Economy Cars to High Performance American Muscle

Some car makers excel at producing one type of vehicle well. Whether that's economy sedans, SUVs, trucks, or performance cars, it seems like it's tough for one company to get them all right.
_ **Chevrolet, however, actually does._ **
Over the past few years, Chevrolet has perfected its line-up to become the most versatile car company in the world.
With 16 different vehicles available, Chevy dealers in Miami literally have a vehicle for everyone.
Subcompacts
2015 Chevy Spark – Base Price: $12,270
2015 Chevy Sonic – Base Price: $14,245
Compact Cars
2015 Chevy Cruze – Base Price: $16,170
Hybrid Cars
2015 Chevy Volt – Base Price: $34,345
Mid-Size Sedans
2015 Chevy Malibu – Base Price: $22,465
Full-Size Sedans
2015 Chevy Impala – Base Price: $27,060
Crossover SUVs
2015 Chevy Trax – Base Price: $20,120
2015 Chevy Equinox – Base Price: $24,520
Mid-Size SUVs
2015 Chevy Traverse – Base Price: $30,995
Full-Size SUVs
2015 Chevy Tahoe – Base Price: $46,300
2015 Chevy Suburban – Base Price: $49,000
Performance Cars
2015 Chevrolet SS – Base Price: $45,745
2015 Chevrolet Camaro – Base Price: $23,705
2015 Chevrolet Corvette – Base Price: $55,000
5 Best Chevys to Buy in 2015

While Chevrolet Miami dealers believe that every Chevy vehicle is great, recent upgrades and other happenings make some a little more desirable. Below is an in-depth look at the newest and most up-to-date Chevys on the market.
2015 Chevrolet Trax
Competing with similarly designed small crossovers and hatchbacks, the Trax is the smallest SUV Chevy has ever offered. Targeted at buyers who want to the capabilities and space of an SUV, but the effeciency of a subcompact car, the Trax is the absolute best of both worlds. And with a base price of just over $20,000, but packed with plenty of great technology for the affordable price.
The 2015 Trax may not be revolutionizing the crossover segment, but it is offering buyers more features at an affordable price.
2015 Chevrolet Cruze
Chevy simplified its latest Cruze model, rather than offering more in an attempt to produce a better overall vehicle for the masses. The notable exterior changes made to the front grille make the 2015 Cruze resemble the Volt more than other vehicles in this year's lineup.
2015 Chevrolet Volt
The 2015 Volt was given a slightly bigger battery to improve upon the previous year's model. A 2016 refresh is expected, so there isn't anything new to report for the Volt. Last generation models, however, are a great buy since GM has worked out a lot of early issues with its first dedicated hybrid-electric car.
2015 Chevy SS
The SS sedan has always been under the radar as a niche performance car, but that doesn't take away any of its merit. This 415 hp beast is the sleeper car you can enjoy anytime without sacrificing practicality.
Unfortunately for SS enthusiasts, the car won't be around much longer. It may not get another model year, but could survive through 2016 or 2017. If you're looking for a future classic, this is it.
2015 Chevy Corvette Z06
The new Z06 Corvette is a work of art. Redesigned to rival European supercars with a price luxury sports car makers can't beat, 2015 was the year of the Corvette. For under $100,000, buyers can get more car than any other brand is willing to offer.
If you've got a need for speed, the 650 hp Z06 does 0-60 in just 2.9 seconds when mated with the 8-speed automatic and just 3.2 seconds when equipped with the manual. You read that right: the new automatic transmission in the Z06 is actually faster than the manual.
Come for the Cars, Stay for the Service
Miami Lakes Automall has plenty of new and used Chevys in stock, and we hope to make you a customer today and for life. Our service department is the best place to come to receive the care your vehicle needs to serve you reliably for years to come.
Whether you need a simple oil change, tire rotation, or need help diagnosing issues, you can turn to us. We'll always be upfront about issues because we care about each and every customer. We hope you'll trust us with your service business in the near future.
Future Chevy Vehicles

If the current line-up of Chevrolet vehicles just doesn't have what you're looking for, we're excited to tell you there are plenty of new, amazing vehicles on the way in 2016 and 2017.
2017 Chevy Bolt
Chevrolet's first fully-electric car, the Bolt, will be offered alongside the hybrid-electric Volt. This small hatchback promises to have a range that beats most other electric vehicles on the market: 200 miles. Compared to many of the compact electric and plug-in hybrids on the market, this is one of GM's most ambicious promosies
And with a base price around $30,000 after state and federal tax incentives, it will be affordable for the average car buyer to jump into a long-range electric car.
2016/2017 Chevy Blazer
While the return of the Blazer is only rumored thanks to a recent concept called the "Blazer K-5." The new Blazer will be based upon the new Colorado truck design, and could feature both two and four-door variations. It will be a throwback to the classic compact offroad SUVs, and compete directly with the Jeep Wrangler.
_ **Like what you see from Chevrolet, Miami?_ **
_ **Come see the Chevy team down at Miami Lakes Automall!_ **